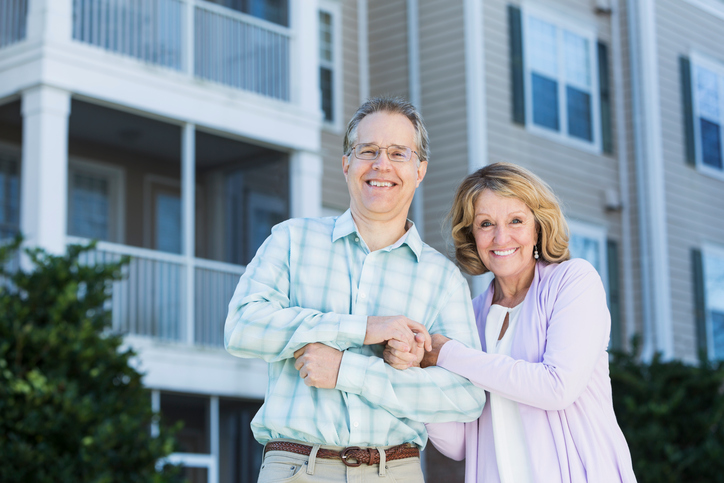 April 27th, 2017
After doing your research and finding a few potential independent living communities, the next step is to take tours. Tours are the perfect opportunity for you to get a feel for each place to determine if it is the right fit for your needs and desires. Here are a few questions to ask when touring independent living communities.
Can I Choose From A Variety Of Floor Plans?
First and foremost, ask about the living conditions to determine if the community offers the style of housing you are looking for. If possible, see if you can tour a variety of floor plans and room types to get a feel for each one's size and potential. Make sure to look at appliances and storage space, as well as the room's layout and dimensions.
When touring different floor plans, additional questions to ask could include:
Will I have my own room?
Can I decorate and/or paint my space?
Is there additional storage space available?
Do You Offer Any Events Or Activities?
One of the best perks about moving to independent living is the long list of activities and events the community offers. These give you the opportunity to meet other like-minded individuals, make some friends and have fun. Ask to see an events calendar to get a feel for whether or not you'd enjoy the community's activities.
What Amenities Are Included In My Rent?
Independent living communities typically have a number of amenities included in the monthly cost. Check with the communities you are touring to see which amenities, if any, are covered with your rent. These could involve, but are not limited to:
Housekeeping
Transportation services
Meal services
Utilities, and more.
Are Additional Services And Amenities Available?
Ask your prospective independent living community whether additional care services or amenities are available. These could be in the form of care packages or à la carte services. Keep a list of the services available at each community you tour. This could help you make your final decision if you're torn between two communities.
RELATED: Questions To Ask When Touring A Senior Living Community 
Make The Most Of Your Tour
Choosing an independent living community is a big decision. Make the most of your community tours by being prepared, knowing what questions to ask, and making notes of anything important to you. With these questions and tips in mind, you'll be able to get the most value from your tour and thereby make your decision process easier.