Contact Us

616-947-3046
Welcome To StoryPoint Rockford
Our senior living community showcases services for independent living, enhanced living, assisted living and memory care. Designed to cater to all stages of life, our community works hard to ensure each resident receives unique services to his or her specific needs and desires.
Unsure which living option is the right fit?
Take A Virtual Tour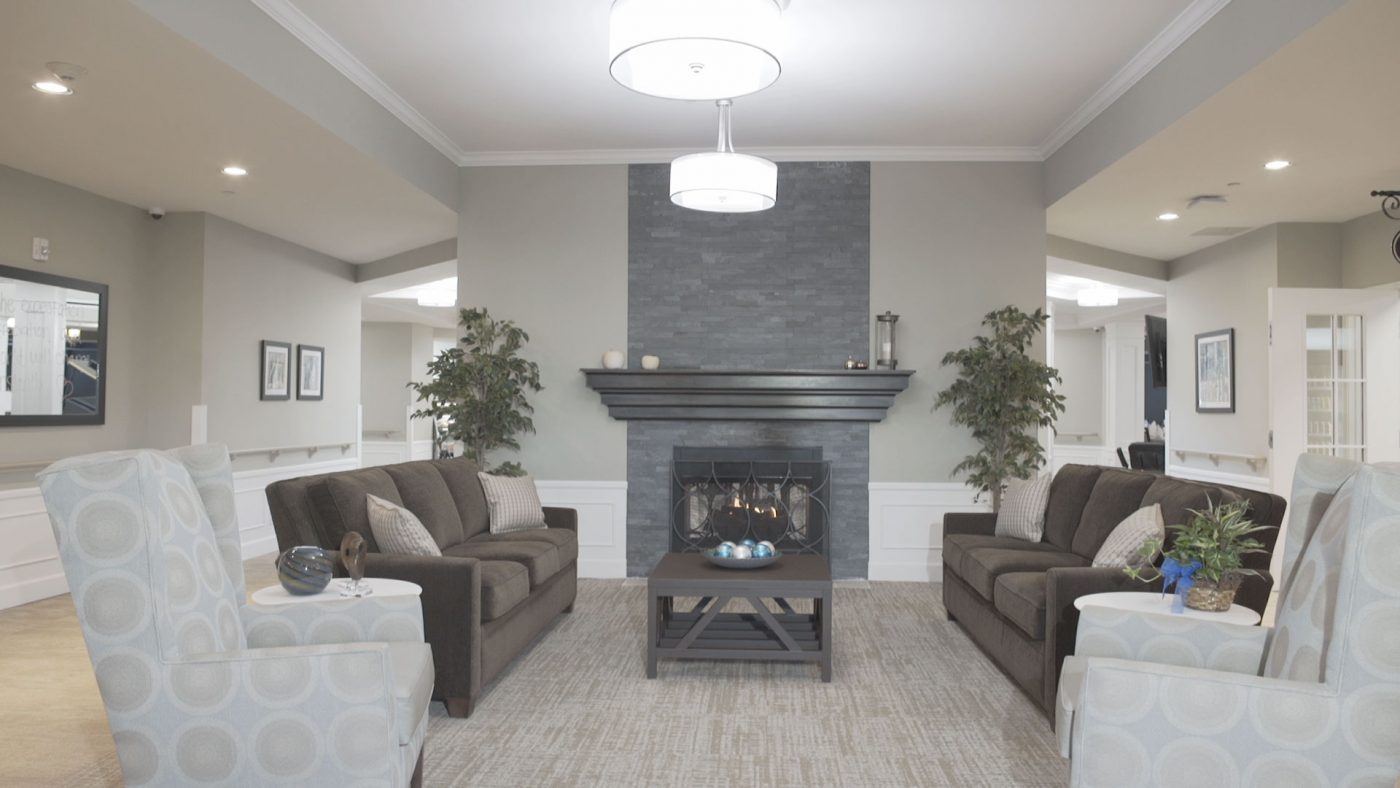 Apartment Amenities
Our apartments feature a variety of amenities, including:
Pet-friendly
Secured Wi-Fi
Balconies and private patios
Full wheelchair accessibility
Walk-in showers and grab bars
Generous closet space
Pantry closets
Common Areas
The Main Lobby
A cozy central meeting place for chatting with friends or simply enjoying the warmth of the fireplace.
The Charming Cafe
Visit during breakfast hours and enjoy a snack, a relaxing cup of coffee or music from our baby grand piano.
The Media Center
This state-of-the-art space seats 75 people with a built-in stage perfect for events, lectures and celebrations.
The Business Center & Library
Residents and guests can feel free to stop by anytime and use our computers and printers or relax with a book.
Candlewick Bistro
Who said happy should be kept to one hour? Experience casual dining and the excitement of a sports bar in our onsite pub.
Prime Thyme
With multiple menu items prepared by our Executive Chef, there's always an open seat here at the Prime Thyme dining room.
Private Dining Room
Available for residents or family members looking to host a gathering for up to 10 people.
The Massage Room
Our professional, licensed massage therapist provides services to help residents relax while benefiting their overall health.
Beauty & Barber Shop
We invite residents to pamper themselves in our in-house barber and beauty shop for hair services, manicures and pedicures.
Activity Room
The features in many of our activity rooms extend beyond the pool table and cooking demo island. Here, individuals can enjoy activities curated by our Enrichment Team.
Dining & Activities
Daily Meal Services
Many senior living communities serve boring cafeteria food, but that's not our style. At StoryPoint Rockford, our Executive Chef creates amazing dining experiences from locally-sourced, organic ingredients. New menu items are always welcome! Feel free to share your favorite recipes with the rest of the community.
Community Activities
You're part of our family at StoryPoint Rockford. You'll find activities around crafting, woodworking or gardening, just to name a few. Let us know what you're interested in and we'll create an activity to share with the rest of our community!
Sample Menu
Starters
Loaded Potato Skins
Topped With Bacon, Cheddar Cheese, Sour Cream, Tomatoes And Green Onions
Caesar Salad
Romaine Lettuce, Croutons, Parmesan And Creamy Dressing
Black Bean And Roasted Corn Salad
With Bell Peppers, Cilantro And Lime
Entrées
Fish Tacos
Seasoned Grilled Fish And Lime Cabbage Slaw With White Cheese And Baja Sauce In A Flour Tortilla
Cheddar Walnut Chicken Salad
Crisp Romaine Lettuce Topped With Shredded Cheddar, Walnuts, Apples, Red Onion And Poached Chicken. Served With Creamy Honey Mustard Poppy Seed Dressing
Country Style Spare Ribs
Slow Cooked Pork In Chef's Special Barbeque Sauce, Served With Cheesy Potatoes And Peas
Desserts
Blueberry Crunch Pie
With Streusel Topping
Key Lime Pie
In A Graham Cracker Crust With Meringue Topping
Download a Full Sample Menu
Blog
June 23rd, 2020
Communicating with a parent or family member who has dementia can sometimes be tricky. One day their symptoms may not be as intense, and the next they could have a difficult time remembering basic items. The truth is, as dementia progresses, talking with your loved one can become increasingly difficult. 
Here are three tips for connecting with your loved one during this phase of life.
Read More
May 25th, 2018
|
Independent Living
|
Enhanced Living
|
Chesterton, IN
|
Fort Wayne, IN
|
Grove City, OH
|
Portage, MI
|
Rockford, MI
|
Saline, MI
|
Troy, OH
|
Waterville, OH
|
Fairfield, OH
|
Chesterfield, MI
Everyone knows that having a pet means having unconditional love.
Read More
Discover New Adventures At StoryPoint Rockford
Fill out the form below to schedule a visit with one of our expert Community Specialists. We can't wait to show you our community and answer any of your questions about senior living.