Contact Us

734-389-7871
Enjoy The Finer Things In Life With StoryPoint Saline
Our various senior living services include independent living, enhanced living, assisted living and memory care options. Throughout each level, we strive to make every moment of every day something special. We know it's the small details in life that make a difference. This is why, no matter what we do, whether large or small, we work to help residents Shine. Everyday.
Unsure which living option is the right fit?
Take A Virtual Tour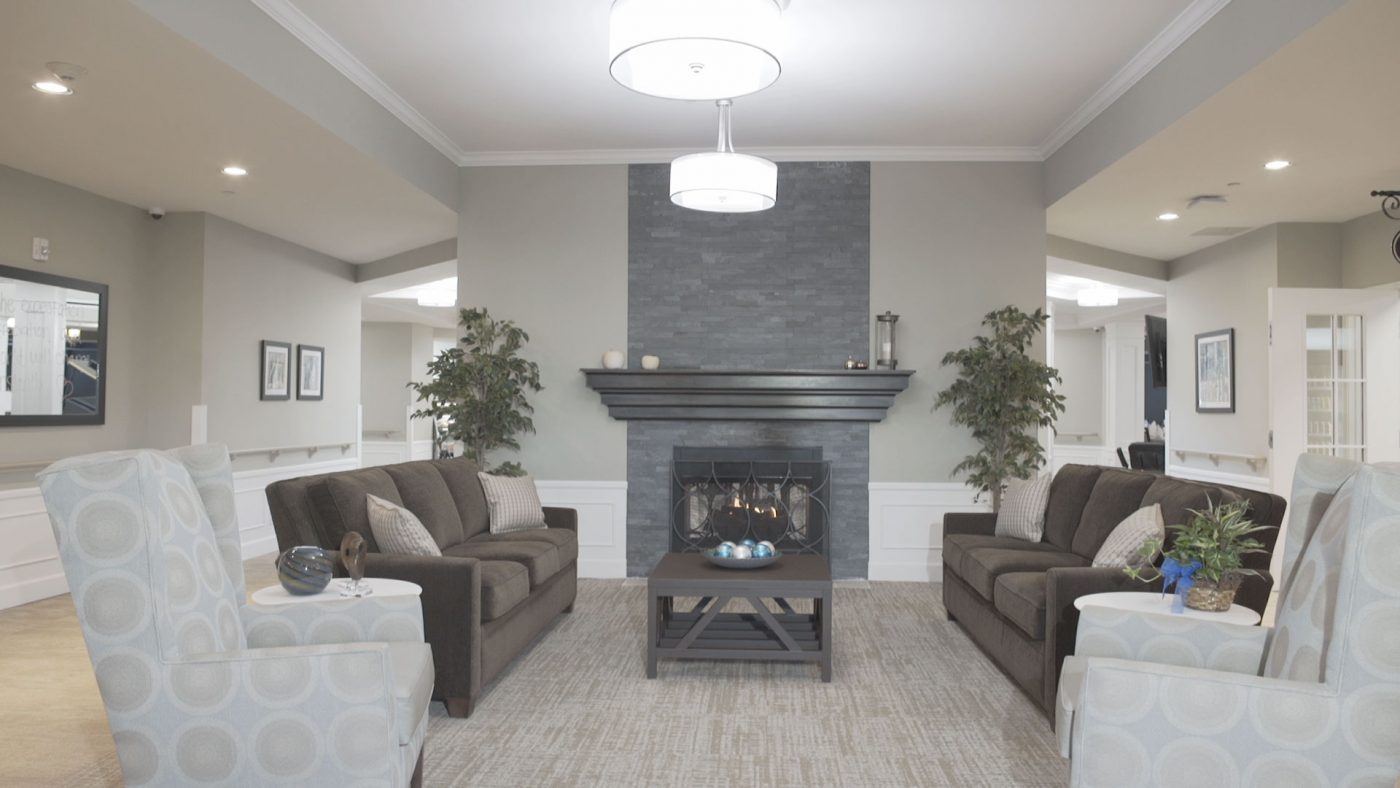 Apartment Amenities
Our apartments feature a variety of amenities, including:
Pet-friendly
Secured Wi-Fi
Balcony and private patios
Wheelchair accessibility
Safety call systems
Open floor plans
Common Areas
The Main Lobby
A cozy meeting place for chatting with friends or winding down and enjoying the warmth of the fireplace.
The Charming Cafe
Residents are invited to visit during breakfast hours for a snack, a warm cup of coffee or simply to enjoy our baby grand piano, with an iTouch self-playing option.
The Media Center
This high-tech space seats 75 people with a built-in stage perfect for events, lectures and celebrations.
The Business Center & Library
Available anytime, residents are welcome to stop by and use the computers and printers or just relax with a book.
Candlewick Bistro
Offering casual dining plus the excitement of a sports bar, our cozy pub provides a "night out" experience right within the community!
Prime Thyme
There's something to satisfy all tastebuds at the Prime Thyme dining room, where our Executive Chef prepares tasty menu items each day.
Private Dining Room
For residents or family members looking to host a gathering for up to 10 people, our Private Dining Room is available for reservations.
The Massage Room
Our professional, licensed massage therapist provides treatments that are both relaxing and beneficial for overall health.
Beauty & Barber Shop
Residents can pamper themselves with hair services, manicures and pedicures at our in-house beauty and barber shop.
Activity Room
A pool table and a cooking demo island are just a few features of our many activity rooms. Here, individuals can enjoy various activities created by our Life Enrichment Team.
Dining & Activities
Daily Dining Experiences
Experience all the comforts of a home cooked meal with the enjoyment that can only come from sharing it. Our Executive Chefs create an enticing, ever-changing menu to provide a dining experience unlike any other. They've even been known to try out resident recipes, so feel free to share your favorites!
Community Activities
At StoryPoint Saline, one size does not fit all. We create our daily events calendar by incorporating unique activities catered to each residents' specific interests. If you have a favorite hobby or craft, we'd love to hear it so we can create an event for all our residents to enjoy.
Senior Advisor Reviews
Sample Menu
Starters
Loaded Potato Skins
Topped With Bacon, Cheddar Cheese, Sour Cream, Tomatoes And Green Onions
Caesar Salad
Romaine Lettuce, Croutons, Parmesan And Creamy Dressing
Black Bean And Roasted Corn Salad
With Bell Peppers, Cilantro And Lime
Entrées
Fish Tacos
Seasoned Grilled Fish And Lime Cabbage Slaw With White Cheese And Baja Sauce In A Flour Tortilla
Cheddar Walnut Chicken Salad
Crisp Romaine Lettuce Topped With Shredded Cheddar, Walnuts, Apples, Red Onion And Poached Chicken. Served With Creamy Honey Mustard Poppy Seed Dressing
Country Style Spare Ribs
Slow Cooked Pork In Chef's Special Barbeque Sauce, Served With Cheesy Potatoes And Peas
Desserts
Blueberry Crunch Pie
With Streusel Topping
Key Lime Pie
In A Graham Cracker Crust With Meringue Topping
Download a Full Sample Menu
Blog
August 29th, 2019
Doris Sperling, a resident of StoryPoint Saline, founded Young People's Theatre in Ann Arbor in 1977. Now, over 40 years later, her legacy landed her another moment in the spotlight. To honor her work and dedication to theater arts, Young People's Theater and StoryPoint Saline banded together to commemorate Doris' contributions to drama industry.
Read More
July 24th, 2019
Veterans have a special place in all of our communities. From organizing activities to bringing in speakers and more, we're always looking for ways to give thanks for their service. So when the opportunity to honor them for Armed Forces Day at a local high school baseball game was presented, we took it.
Read More
Schedule A Visit To StoryPoint Saline
Fill out the form below to schedule a visit to StoryPoint Saline. Our expert Community Specialists would be more than happy to show you around and answer any questions.