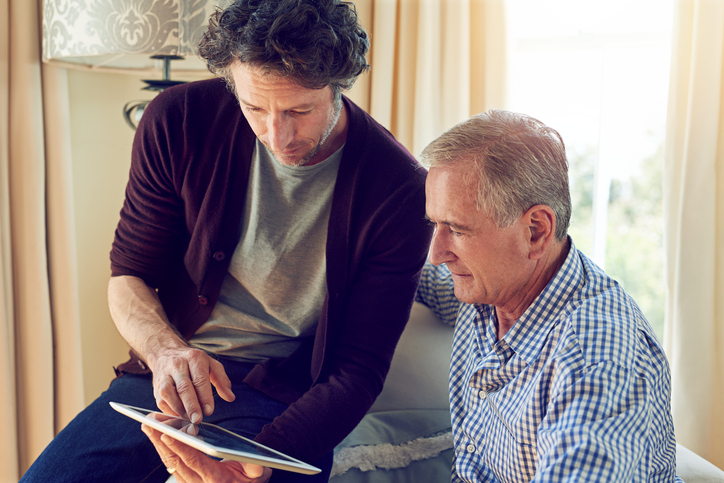 September 12th, 2019
If your loved one is unhappy or having a hard time adjusting to their new life at a senior living community, it's natural to question whether you made the right decision. But remember: Life changes take time to get used to. Here are some tips to help your loved one adapt more quickly to senior living.
Find Out The Heart Of Their Unhappiness
Are they uncomfortable with the foreignness of the community? Do they not enjoy their new routines? Is it the location? Discover the root of your loved one's unhappiness and think of possible solutions. If you need a little help, try talking to the staff about ways to get your loved one more involved.
RELATED: Find StoryPoint Events Near You
Spend Time With Them
Perhaps your senior loved one is just having a hard time adjusting to their new life. If that's true, try visiting them more often. Having friends and family drop by will make your loved one feel more at home.
However, be mindful of how often you are visiting. You may be visiting your loved one too often if they're constantly calling and waiting for you to come over. If this happens, your visits may be contributing to them missing out on fun activities where they could be meeting new friends and experiences.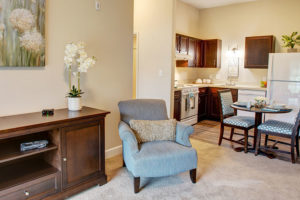 Personalize Their Space
Having a space that feels too foreign can make your loved one feel uneasy and out of place at their new senior living community. It's important to create an environment that makes them feel at home. Here are some tips to help you personalize their space:
Limit the number of new things brought in. Place a few smaller pieces of their furniture to bring a sense of familiarity to the place.
Fill empty spaces with personal belongings like family photographs, blankets, pillows and artwork.
Decorate with their favorite, bright colors to make the place more friendly.
Ensure They Are Socializing
One of the biggest fears your loved one faces when moving into a senior living community is isolation. Transitioning to a place away from all they've known can be frightening for anyone. It's important to ensure you validate their insecurities, but also push them to socialize.
The activities and events that senior living communities provide are created for seniors to meet new people. When your loved one starts forming friendships, they'll start having more fun and quickly feel comfortable and at home.
RELATED CONTENT: The Importance of Building Relationships In Senior Living
Give It Time
Adjusting to moving to a new place isn't going to happen overnight. It typically takes 3-6 months for an individual to become comfortable with such life changes, so give it time and be patient with your loved one.
Remember The Why
Making the decision to have your loved one move into a senior living community was not an easy one, but it's quickly forgotten when frustrations and uncertainties arise. Remember the reasons why you decided to start the transition in the first place.
Reach Out To StoryPoint Senior Living
For more advice on how to assist your parent with their transition to senior living, reach out to your local StoryPoint community. Our community specialists would be happy to help you navigate this potentially difficult subject.