Are you worried the cost of senior living may not fit into your budget? While the monthly cost may seem high, it is important to remember all that is included in the community rental fees. Understand the costs of senior living with this helpful breakdown.
All-Inclusive Household Expenses
Senior living communities provide an all-inclusive living experience. With typical household expenses included in the monthly cost, residents can enjoy themselves without the burden of additional bills and fees. Household expenses included in the cost of senior living include:
Mortgage or rental fees
Property taxes and insurance
Utilities
Seasonal maintenance
Laundry and housekeeping
Meals, and more!
RELATED: Download Our Cost Comparison Sheet
Resident Specific Services
In addition to all household expenses, senior living communities provide many levels of services and amenities catered to each resident's specific needs. These services are included in the monthly rental fee without any additional cost. Depending on the level, communities offer 24/7 staffing, medication reminders or administration, frequent room checks and other specific services.
Additional Amenities Without Additional Cost
Moving into a senior living community is more than simply moving homes. It is joining a new community where everything you could ever need is right at your doorstep. Included in their monthly costs, residents can enjoy a large variety of in-house amenities including, but not limited to:
Daily events and entertainment
Transportation services
In-house beauty salon/barber shop
Instructed fitness classes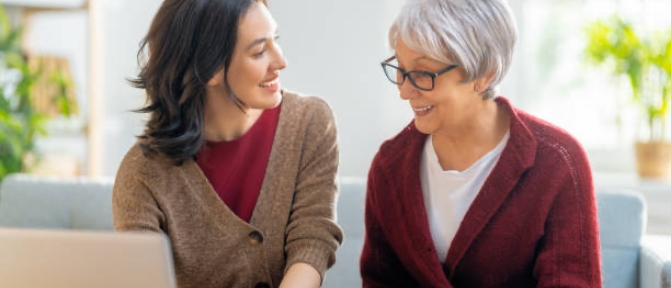 See The Costs Of
Senior Living Compared To Staying In Place
We created this senior living calculator to help you determine the costs of senior living compared to remaining in place.

Get Started
Compare The Costs Of Senior Living
To accurately estimate the cost of senior living, simply enter your monthly expenses in the field below.

To see an estimate of the cost of senior living, simply select the state and level of care you think is right for you or your loved one.
---
Cost Calculator Disclaimer* This information is intended to aid in the evaluation and the decision-making process related to senior living alternatives. It is based on information and assumptions provided by you and information compiled from multiple accredited sources for comparison purposes. The calculations and comparisons provided should not be construed as financial, legal or tax advice. In addition, such information should not be relied upon as the only source of information.
Navigate Senior Living Costs With Independence Village
Independence Village provides a variety of senior living communities. With numerous financial assistance programs, we work with residents to help them navigate the costs. Schedule a tour to your local community or give us a call to learn more.