When your loved one needs more help than you can provide at home, it may be time to think about assisted living. With this living option, their unique needs are taken care of, including cooking, household chores and more, freeing up time for them to do what they love in their retirement.
If you're considering assisted living for a senior in your life, you're likely asking yourself questions like, how much does assisted living cost? Or, is the cost of assisted living tax-deductible?
We're here to answer these questions and more — and explore potential payment options to help you make a confident decision regarding your loved one's future.
What Is Assisted Living?
An assisted living community offers compassionate care in a home-like environment while giving your family member freedom over their day-to-day life. It's perfect for older adults who need more help getting through their day.
Residents typically live in cozy apartments with access to amenities and services to make their lives easier and more enjoyable. Assisted living communities have trained caregivers on-site to help residents with activities of daily living (ADLs), such as eating, bathing, dressing, transfers and more. 
What Is The Average Cost Of Assisted Living?
According to the 2021 Genworth Cost of Care Survey, the national median monthly cost of assisted living in the U.S. is around $4,500.
However, expenses for your family member can range between $3,000 to $7,000 depending on geographical location, individual needs and amenities provided.
This cost typically includes accommodations, three nutritious meals a day, assistance with ADLs and fun social and recreational activities for your loved one to enjoy.
Is The Cost Of Assisted Living Tax Deductible?
According to the IRS, medical expenses over 7.5% of your adjusted gross income (AGI) are tax-deductible. This means the medical portion of assisted living, such as caregiver assistance, is deductible, while non-medical expenses like meals and accommodations aren't.
Please consult your financial planner if you're unsure about what to deduct.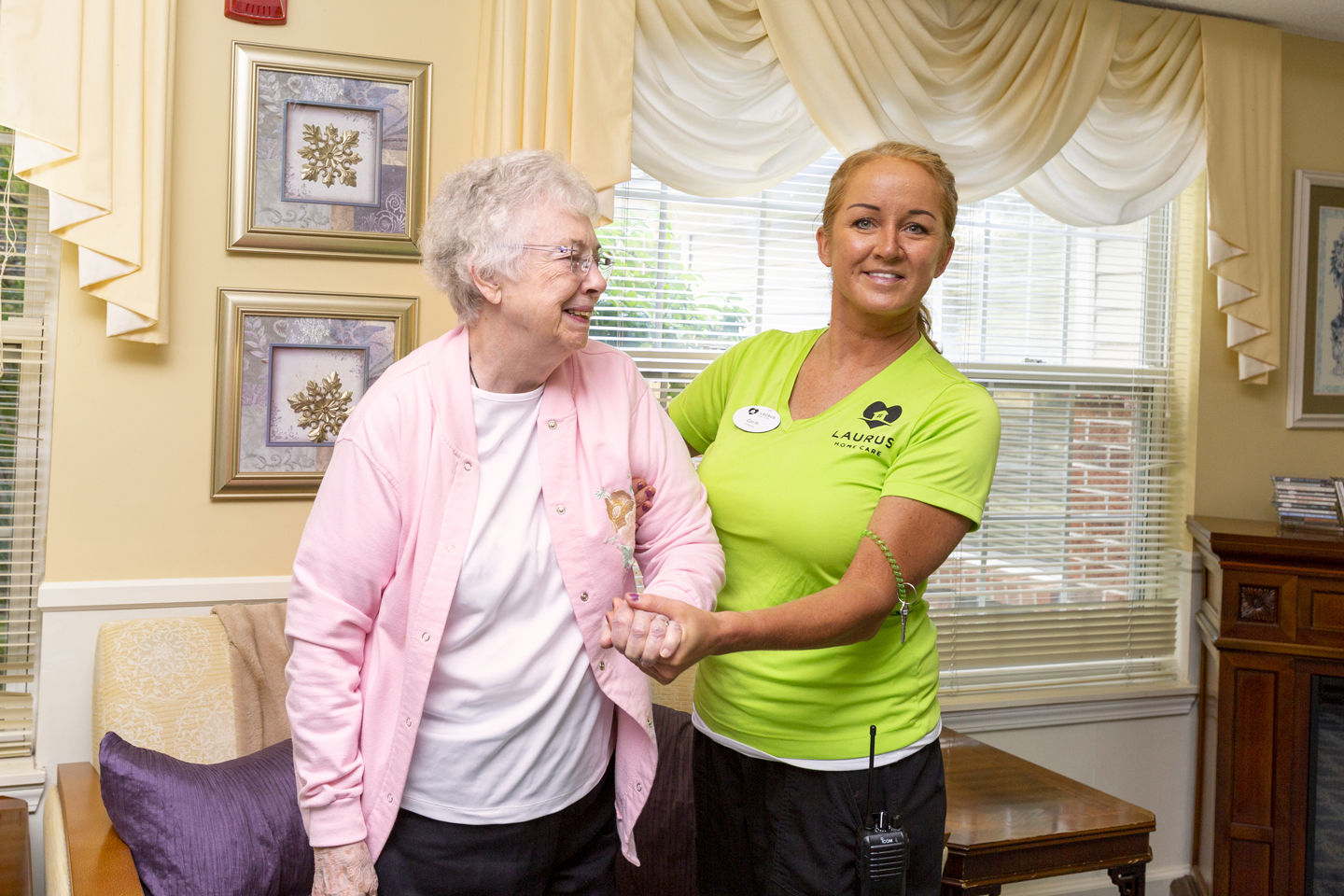 Factors Affecting The Cost Of Assisted Living
Here are some key factors that impact the cost of assisted living:
Location

: When looking for a community, it's important to understand that location affects cost. Like real estate pricing, care communities in urban areas are more expensive than those in rural areas.

Prices can also vary from state to state, depending on the cost of living. For example, the median monthly fee for assisted living is approximately $4,000 in New York and $1,800 in Louisiana.
Accommodation options

: The size and type of housing can also influence the total cost. 

Amenities

: Communities that provide a wider range of amenities like spas, fitness centers and game rooms will be more expensive than those that offer fewer amenities.

Level of care

: You may have to pay more if your loved one requires one-on-one assistance to get through their day, or if they need specialized medical attention.

Additional services

: Some communities offer additional services such as transportation and specialized therapy sessions for an added fee.

Moving fees: Although it's a one-time expense, it's important to know that you may incur significant moving fees when a family member transitions into a senior community.
Ways To Pay For Assisted Living
Let's look at a few ways you can pay for assisted living:
Long-term care insurance: Long-term insurance

covers life-changing occurrences, including chronic illness and disability due to old age. So, most long-term care insurance policies will cover assisted living.

Medicaid

: Each state governs its own Medicaid eligibility and coverage, so there can be variations depending on your location.

In most states, Medicaid will cover your loved one's caregiver assistance and medical expenses in assisted living, but you'll likely have to pay for accommodation fees out of pocket. It's important to note that Medicare does not cover assisted living costs.
Personal savings and investments

: Personal savings and investments can provide a good source of funds to pay for assisted living.

Life insurance

: Some life insurance policies cover long-term care costs by allowing policyholders to use a portion of their benefits.

Pension: Pensions can be another way to pay for assisted living.
Financial Assistance For Assisted Living
We understand that a family member's long-term care can quickly become a financial burden. That's why we've compiled a few options to help you afford assisted living for your loved one.
Veteran benefits:

Some veterans and their spouses, through the Department of Veteran Affairs (VA), qualify for financial assistance that can help cover

assisted living costs

.

Government and state assistance programs: Some local, state, or government programs can help cover assisted living. However, they typically do not allow you to change the level of care or select the location.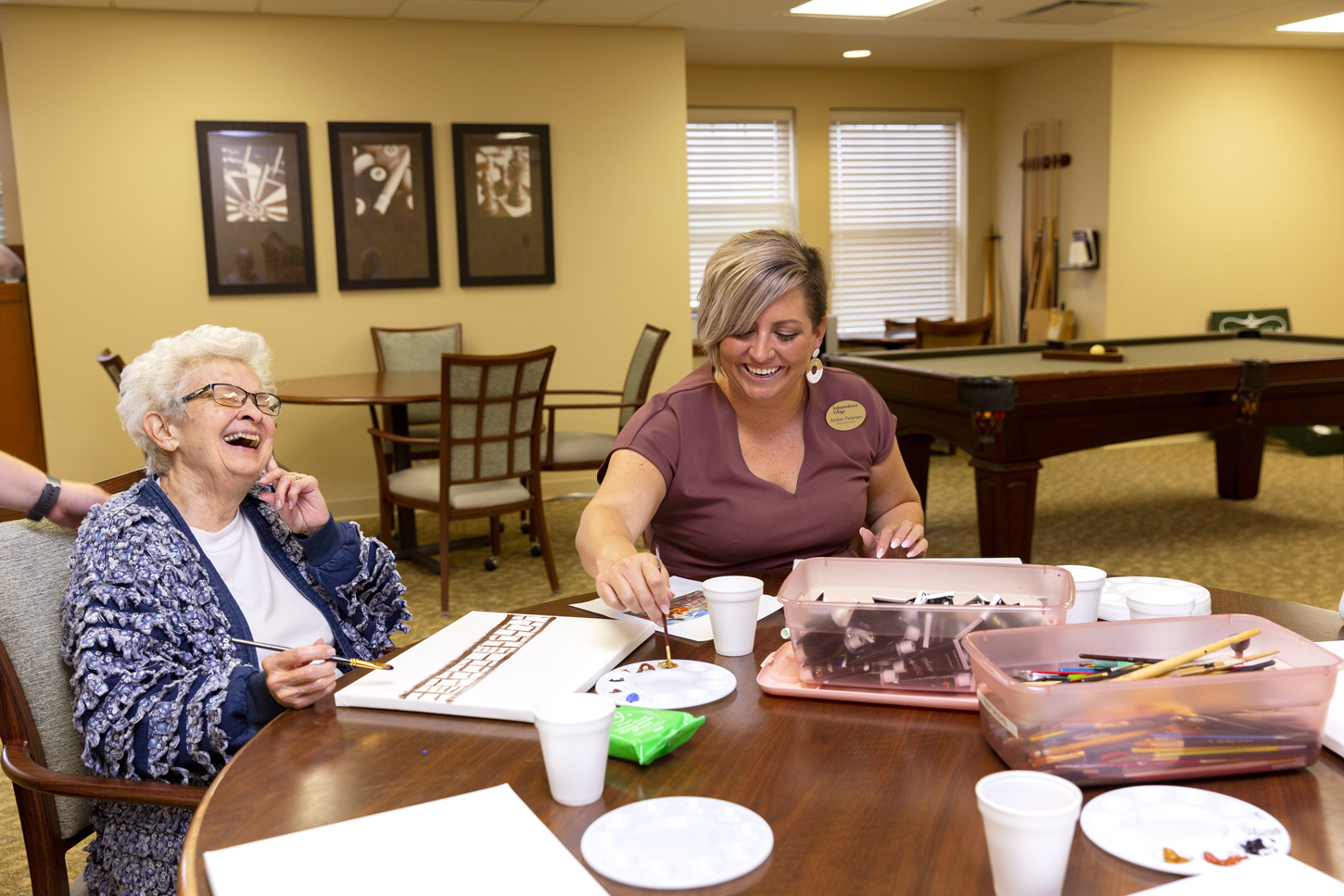 Benefits Of Assisted Living
Here are some key benefits your loved one will enjoy in assisted living: 
Personalized care:

Assisted living provides around-the-clock, compassionate care and assistance based on individual needs and preferences.

More social interaction

: Everything is more enjoyable with friends. Most assisted living communities offer a variety of enjoyable social and recreational activities such as outings, holiday celebrations and more.

Supportive environment

: Assisted living provides a secure environment for your family member to enjoy their golden years. As a caregiver, you'll have peace of mind knowing your loved one is being cared for in a home-like environment.

Hassle-free living: With assisted living, the days of worrying about tasks like home maintenance, meal preparation or grocery shopping are long gone. All of that is taken care of — so residents have more time for leisure and fun.
Transportation services

: With advanced age, we may lose our ability to drive safely. Most assisted living communities provide transportation services to help residents get where they need to go.

Options for couples: Moving into assisted living can be a significant challenge. The good news is most assisted living communities allow couples to live together as they get assistance and care, which can help make the transition easier. This arrangement is more affordable, as a couple only pays for the second person's meals and services.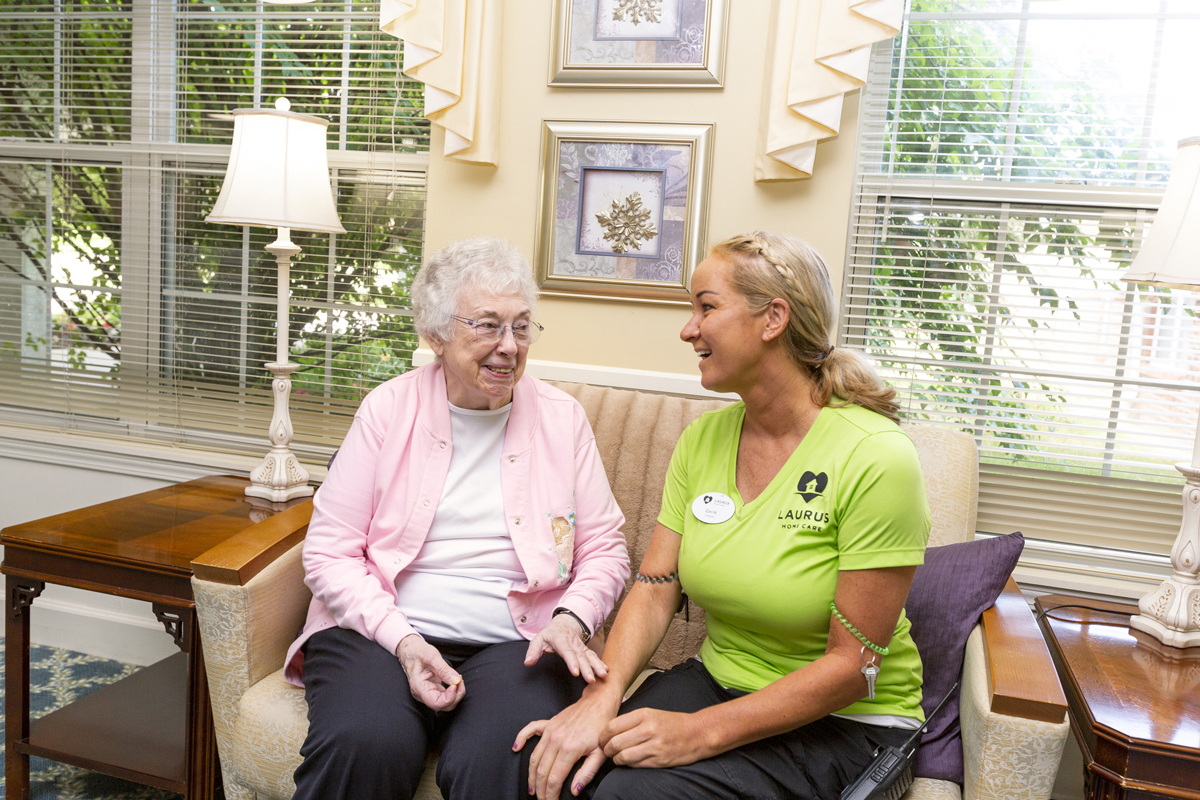 Assisted Living Compared To Other Living Options
You may come across other community options as you explore senior living. Let's see how some of the most common alternatives compare to assisted living:
In-Home Care
In an assisted living community, care is provided in a home-like environment with on-site, trained caregivers.
Conversely, in-home care allows seniors to remain in their homes while receiving help from a trained caregiver or family member. This allows for one-on-one attention but can be costly if your family member needs assistance around the clock.
In-home care is the right option for seniors who need help but want to experience the familiar surroundings of their home.

Aging In Place
While assisted living involves moving to a new supportive community, aging in place allows seniors to get assistance in their current home, making adjustments to accommodate their changing needs.
Aging in place is perfect for your loved one if they don't have a medical condition that requires assistance.

Independent Living
Independent living allows self-reliant seniors to live an active and independent lifestyle in a community setting. Services like laundry and housekeeping are taken care of to make their lives easier and more enjoyable.
Residents typically require little to no help with ADLs compared to those in assisted living communities.

Enhanced Living
With enhanced living, residents are able to personalize their experience by only choosing the support services they need, in the residential setting they prefer. It's a great option for seniors who would benefit from a few support services like medication reminders, mobility support and more.
If your loved one's support needs extend beyond these services, and they would benefit from 24/7 support, assisted living may be the right choice for them.

Nursing Homes
While assisted living communities are for residents who require little assistance getting about their day, nursing homes are meant for individuals who are in need of 24/7 specialized care. This makes nursing homes significantly more costly compared to assisted living.
A nursing home is a great option for older people that require constant monitoring.

Memory Care
Memory care communities offer specialized assistance to patients with memory loss or memory-related illnesses. Like assisted living, they provide help with ADLs, but they also have trained personnel on-site who understand the unique needs of residents with memory-related illnesses.
If your family member is experiencing memory loss or has a memory-related illness, you should consider memory care.

Respite Care
This option is designed for people who are in need of temporary care, whether to regain strength after a surgery or while recovering from a hospital visit. 
Respite care in a senior living community acts like a temporary residence with all the perks of assisted living. With a short-term stay, your loved one does not need to fully move into a senior living community to get the temporary help they need.

Skilled Nursing
Skilled nursing is focused on delivering short-term, personalized medical care in a hospital-like environment. Because of the intensive medical care provided, it can be more expensive than assisted living.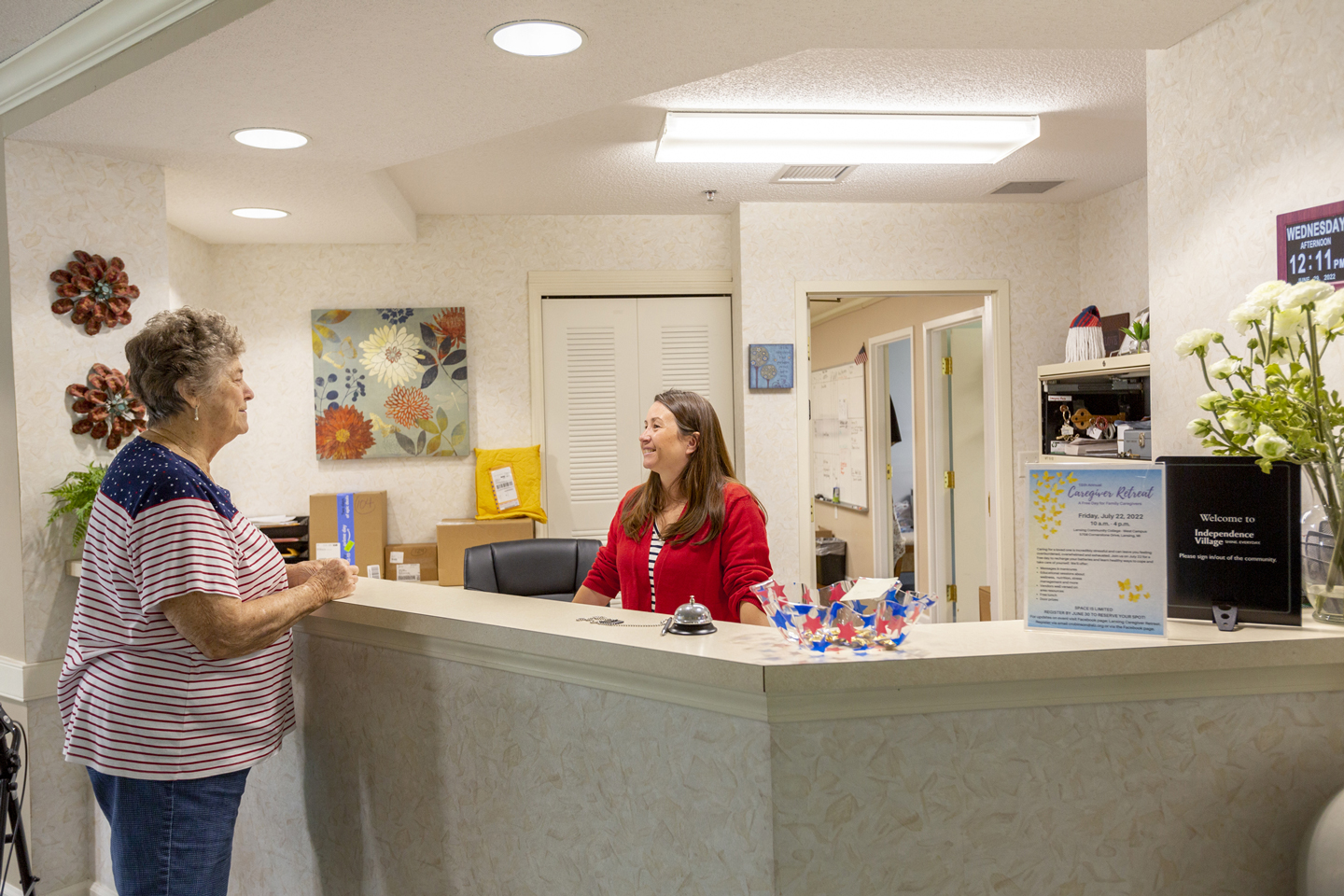 Let StoryPoint Group Be Your Guide
At StoryPoint Group, we understand that transitioning your loved one into a senior community can be an emotional journey — but know that we're here to support you.
If you have any questions regarding assisted living for your elderly family member, give us a call at 1-844-275-9990 or schedule a tour with your nearest community.