Understanding the ins and outs of insurance can be tricky. As you begin the search for the right senior living community for you or a loved one, you'll want to determine what falls under the scope of your insurance, and what doesn't.
Here's what you need to know.
Does StoryPoint Accept Long-Term Care Insurance?
At StoryPoint, residents in our licensed assisted living and memory care communities are able to utilize long-term care insurance policies to cover the cost of rent, meal plans and personal care services.
Some long-term care insurance policies may also cover the cost of care in our independent living communities, but depending on the type of plan you purchased, coverage may vary.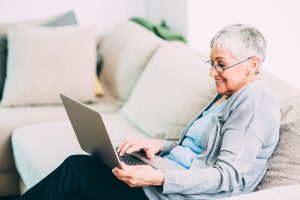 What Is Long-Term Care Insurance?
Long-term care insurance helps cover costs associated with support services many seniors need as they age. A key benefit of this type of insurance policy is that it often covers costs that aren't covered by regular health insurance and Medicare.
What To Look For In Your Long-Term Care Insurance Plan:
Qualification Requirements: Preexisting health concerns can make it tricky to purchase long-term care insurance. Review your medical history before applying and make sure to ask your insurer if you are qualified for the plan you want right away.
Benefits Availability: Most insurance companies have different requirements for when the policyholder can start receiving benefits. Talk with your provider to ensure your coverage is available when you need it.
Care Coverage: There are many different types of elder care, and it is important to know which types of care are covered within the policy.
Length Of Care: The length of time your long-term care insurance policy will pay for, can vary. Some policies offer care costs only for a few years, and others will pay the costs for the rest of your life.
Not Sure Where to Start?
StoryPoint offers a variety of financial services to assist you and your loved ones, including a complimentary review of long-term insurance policies. Reach out to your local community to learn more.