Senior living communities offer a wide variety of amenities and services to help make life easier and more enjoyable. Whether you're considering senior living for yourself or a loved one, cost might be a critical deciding factor.
Read on to learn about the key senior living options, how much you can expect to pay for each and how to plan for the expected senior living costs.
Average Monthly Cost For Senior Living
The average monthly cost for senior living may vary widely, depending on the type of community and other factors. To help you get a clear understanding of the cost of senior living communities, let's take a closer look at a few options and their average monthly costs:
Active Adult Communities
If you're tired of the daily responsibilities of owning a home and want to live a low maintenance lifestyle with people of similar age, you may want to consider an active adult community. Residents typically live in owned or rented apartments with access to convenient services and amenities, like state-of-the-art fitness centers, golf clubs and on-campus clubhouses, to make life easier and more enjoyable.
The cost of active adult communities includes home ownership association fees, access to amenities, utility costs, housekeeping, maintenance and more.
If you're considering an active adult community, you can expect to pay between $1,500 and $4,000 per month, depending on the individual community, location and amenities offered.
Independent Living
Independent living can be a great option for independent older adults who desire a worry-free lifestyle. Most communities provide services like meal preparation and housekeeping, so residents have more time to do what they love. Some communities also provide a variety of on-site amenities and engaging social events to make residents' lives more enjoyable.
Typically, independent living communities don't have medical services on-site, but assistance can be provided when the need arises.
Independent living costs can range from $1,500 to $6,000 monthly, depending on several key factors, such as individual needs, location of the community and provided services.
Continuing Care Communities
As you grow older, it's normal for your needs to change. Continuing care communities offer a wide range of assistance options in one location, allowing residents to seamlessly transition between care levels. This option can be ideal if you don't want to worry about having to move to a new community when your needs change.
Some continuing care communities may require you to pay entrance fees of up to $300,000, in addition to monthly fees. Total monthly costs typically range from $2,000 to $4,000 per month, but they can vary widely between communities. Fees will vary depending on your state of residence.
Enhanced Living
This option is designed for seniors who need help with housekeeping chores and personal care, while still enjoying the autonomy of living in a private apartment. With enhanced living, residents typically have 24/7 access to on-site caregiver services or medical attention.
Community costs for enhanced living typically begin around $4,300 and go up to $6,000, but can vary widely by community. This cost includes accommodation, dining, housekeeping services, utilities and more.
Assisted Living
Assisted living communities aim to meet each resident's unique needs in a home-like setting. Most communities have caring employees available around-the-clock to help residents with personal care, daily chores and more, to make their lives easier. Additionally, most communities provide nutritious meals and a wide variety of engaging social activities for residents to enjoy with friends.
The median cost of assisted living can be around $4,500 per month, although that can vary between communities.
Memory Care
Memory care communities provide specialized assistance to seniors experiencing memory-related illness, like Alzheimer's disease or dementia. These communities have professionally-trained caregivers and a thoughtfully designed environment to accommodate the unique needs of memory care residents.
Some services offered in memory care include accommodations, personal care, supportive therapies, delicious dining options, 24-hour supervision and more. Memory care communities can cost between $3,000 and $10,000 per month, depending on an individual's unique needs or community offerings.
Respite Care
This care option is designed for seniors who need short-term, personalized care to help them recover from an injury or a medical procedure. Residents then go back home after recovery. Respite care can also serve as a temporary stay for seniors to enable family caregivers to take a break from their duties.
Professionally trained caregivers help residents with personal care, housekeeping tasks and medical assistance. The cost of respite care can range between $150 and $300 per day, depending on individual needs and other factors.
Nursing Home
Nursing homes aim to provide custodial care to people with long-term medical or non-medical needs, such as a disability or chronic illness.They provide a wide range of services, such as personal care, rehabilitation services, wound care and more to help improve residents' quality of life.
On average, nursing home community costs begin at $4,000 and can go up to $12,000 per month, although costs may vary significantly between communities.
Hospice
Experiencing a chronic illness can be an emotional and difficult journey for individuals and their families. Hospice care communities aim to provide palliative care services, such as pain management and psychological support, to individuals dealing with untreatable medical conditions.
The aim of hospice care is to help provide relief from pain, symptoms and psychological stress while also addressing the emotional, social and spiritual needs of residents. The average monthly cost for hospice care can range between $10,000 and $15,000.
Factors Affecting The Cost Of Senior Living
The average monthly cost for senior living can vary widely, depending on various factors, such as:
Location
Location is a big determinant of senior living costs. Like real estate prices, senior communities in convenient, more desirable locations typically cost more than those in less desirable areas.
Additionally, communities located in expensive cities are likely to have higher costs than those located in more affordable towns.
Level Of Care Needed
The level of care needed will also affect the cost of living. For instance, a senior with a medical condition will typically pay more compared to more healthy counterparts. Generally speaking, the more assistance one needs, the higher the cost of senior living.
Amenities And Services
Amenities and services offered can impact the cost of senior living communities. For example, a community that offers luxury amenities such as a spa, fitness center and golf course will typically cost more than one that provides more basic amenities.
Some communities also offer additional services, such as transportation, medication management and on-site health care, which may add to the total cost. Typically, the more comprehensive a community's services and amenities are, the higher the senior living costs.
Size And Layout Of The Living Space
The size, layout and type of accommodation you choose also can affect senior living costs. If you need more square footage, or prefer a private apartment, you'll pay higher monthly fees compared to residents who opt for smaller or shared accommodations.

What Payment Options Are Available For Senior Living?
Depending on available resources, here are some ways you can pay for the cost for senior living:
Private Funds And Savings
Personal savings, retirement funds or investments can be good sources of funds to help cover the costs of senior living.
Long-Term Care Insurance
If you have a long-term care insurance policy, you may be able to use it to pay for senior living costs, depending on the policy's coverage and terms.
Veteran Benefits
Through the Department of Veterans Affairs (VA), eligible veterans who require assistance with activities of daily living (ADLs) will likely qualify for financial assistance.
Medicaid
In some cases, Medicaid may cover the costs of certain types of senior living, such as assisted living or memory care, for individuals who meet specific eligibility requirements.
Government Assistance Programs
Depending on what state you're in, there may be government assistance programs specifically designed to help seniors with their living expenses. These programs can provide financial help or subsidies to offset the costs of senior living.
Selling Current Home
You may consider selling your current home and downsizing to help pay for your senior living costs.
Family Support
In certain cases, family members may offer financial assistance or pool resources to help cover senior living costs.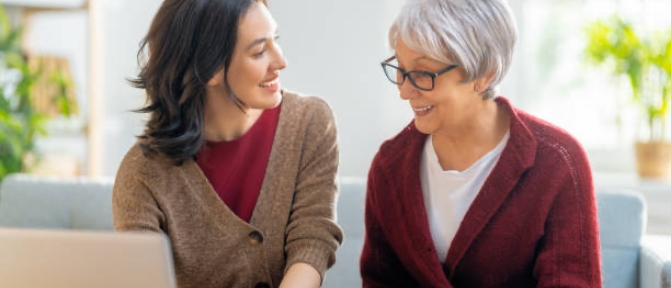 See The Costs Of
Senior Living Compared To Staying In Place
We created this senior living calculator to help you determine the costs of senior living compared to remaining in place.

Get Started
Compare The Costs Of Senior Living
To accurately estimate the cost of senior living, simply enter your monthly expenses in the field below.

To see an estimate of the cost of senior living, simply select the state and level of care you think is right for you or your loved one.
---
*This information is intended to aid in the evaluation and the decision-making process related to senior living alternatives. It is based on information and assumptions provided by you and information compiled from multiple accredited sources for comparison purposes. The calculations and comparisons provided should not be construed as financial, legal or tax advice. In addition, such information should not be relied upon as the only source of information.
Planning For The Cost Of Senior Living
Senior living costs can quickly become a financial burden for you and your family. Planning for the cost of senior living ahead of time can help you afford care when you need it.
Here are some tips to help you plan for the cost of senior living:
Start saving as early as you can.
Consider getting long-term care insurance.
Research senior living options to know what your options are.
Seek the help of a financial expert to help you organize your financial resources.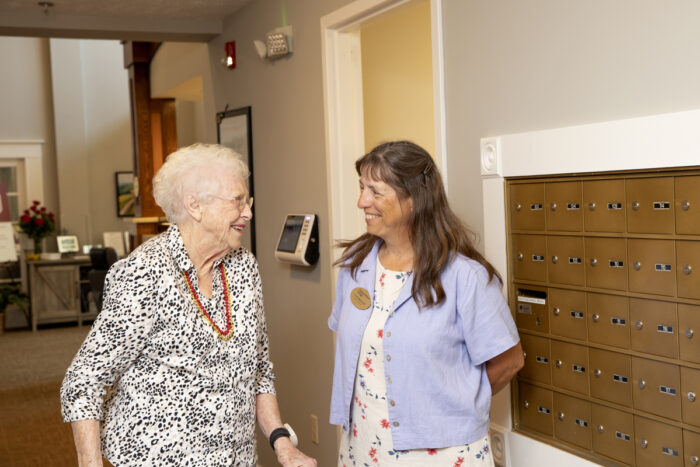 Let StoryPoint Be Your Guide
If you have additional questions about the cost of senior living communities or want to see what life is like with us, give us a call today at 1-844-403-6569, or schedule a tour of your nearest community.