Navigating the cost of senior living is often a large concern for seniors and families alike. For seniors who served in the armed forces, accessing available financial assistance can add an extra layer of difficulty.
Here's an overview of veterans benefits and what you need to know.
Veterans Benefits 101
In summary, this type of aid is a tax-free pension benefit for veterans and their spouses that helps offset the cost of senior living communities, nursing homes and in-home care.
To qualify for veterans benefits, seniors must meet the following criteria:
Military service: Veterans must have served 90 consecutive days of active military duty and at least one day of active duty in World War II, the Korean War, the Vietnam War or the Gulf War. Veterans whose military careers ended due to dishonorable discharge are not eligible to receive benefits.
Medical needs: Veterans or their surviving spouses must have a note from their doctor that they need support with activities of daily living (ADLs). Acceptable ADLs include:
Dressing
Bathing/showering
Feeding
Personal hygiene
Bathroom services
Transferring
Prompting (reminders)
Sitting and standing
Financial status: Veterans and/or surviving spouses must spend their entire monthly income (Social Security, pension and any other forms of income) on care costs. Qualified care costs include:
Rent/care packages for assisted living communities and nursing homes.
Home caregiver costs
Adult foster care rent
Monthly health insurance premiums (Medicare, Blue Cross Blue Shield, etc.)
How Much In Veterans Benefits Can I Receive?
The amount of financial assistance veterans and/or their spouses can receive is dependent on their marital situation. Here's the breakdown:
Veterans only: $1,881/month
Veteran and spouse: $2,230/month
Surviving spouse: $1,209/month
Two veterans, married: $2,984/month
Healthy veteran, disabled spouse: $1,477/month
Where Do I Start?
As you begin your search for a senior living community, the first place to start is with the application process. At StoryPoint, our communities help veterans by connecting them with the resources they need to begin the application process and access benefits.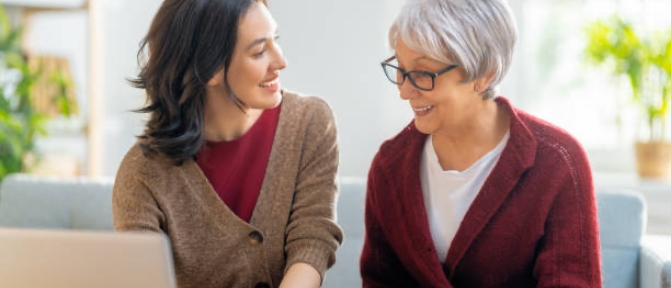 See The Costs Of
Senior Living Compared To Staying In Place
We created this senior living calculator to help you determine the costs of senior living compared to remaining in place.

Get Started
Compare The Costs Of Senior Living
To accurately estimate the cost of senior living, simply enter your monthly expenses in the field below.

To see an estimate of the cost of senior living, simply select the state and level of care you think is right for you or your loved one.
---
Cost Calculator Disclaimer* This information is intended to aid in the evaluation and the decision-making process related to senior living alternatives. It is based on information and assumptions provided by you and information compiled from multiple accredited sources for comparison purposes. The calculations and comparisons provided should not be construed as financial, legal or tax advice. In addition, such information should not be relied upon as the only source of information.
What's Next?
From VA benefits to answering all your senior living questions, we're here to help you on your senior living journey. This survey is a great place to start.