If your loved one is in need of specialized senior living options, your first thought may be to care for them yourself. While in-home care may be a viable option in terms of providing mom or dad the care they need, keep in mind that it comes at a price.
There are a lot of hidden costs you may be unaware of — not to mention the physical and emotional toll this responsibility can have. Add to your understanding of in-home care with the following tips.
It's More Difficult Than It Seems
Caregiving may seem like a straightforward task. However, it can be extremely time-consuming and can take up several or more hours of your day. According to the Family Caregiver Alliance, on average, a caregiver will spend 34.7 hours a week taking care of their loved one.
This can be very stressful, especially if you're juggling a career and the rest of your family. In addition, caring for a specialized need can be difficult if you're unsure of what you're doing.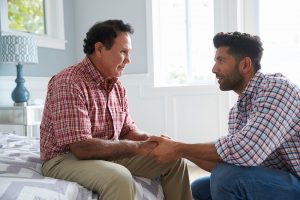 Unexpected Costs and Extra Work
Caring for a loved one yourself can quickly become expensive. If your loved one has a special health condition, you may need to purchase certain medical products, caregiving products, medicine and more to confidently look after their needs.
There is a likely chance that your living expenses will rise due to having another person living in your home, not to mention the extra work that'll come with trying to navigate the health care system. Be sure to calculate these changes to your living expenses and account for any time you might spend away from work throughout the period you'd be looking after your loved one.
RELATED CONTENT: Navigating The Cost Of Senior Living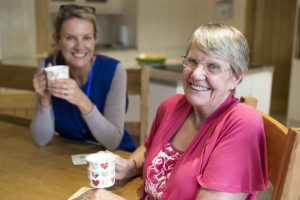 Added Emotional Stressors
Taking care of your aging loved one is an admirable duty and can be very rewarding, but doing it for an extended period of time can add significant stress to your life. Sometimes the demands of caregiving can be so emotionally overwhelming you experience caregiver burnout, which is a state of emotional, mental, and physical exhaustion. This undo amount of stress can wreak havoc on your body and your relationships.
If you're feeling the effects of caregiver burnout, it's important to remember to take time for yourself and the rest of your family when caring for an aging loved one. Going for a daily walk to clear your head and relying on help from others are ways to combat burnout.
RELATED CONTENT: 3 Reasons Why Families Fight About Senior Living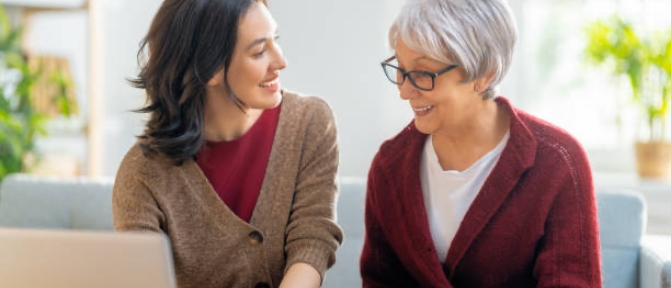 See The Costs Of
Senior Living Compared To Staying In Place
We created this senior living calculator to help you determine the costs of senior living compared to remaining in place.

Get Started
Compare The Costs Of Senior Living
To accurately estimate the cost of senior living, simply enter your monthly expenses in the field below.

To see an estimate of the cost of senior living, simply select the state and level of care you think is right for you or your loved one.
---
Cost Calculator Disclaimer* This information is intended to aid in the evaluation and the decision-making process related to senior living alternatives. It is based on information and assumptions provided by you and information compiled from multiple accredited sources for comparison purposes. The calculations and comparisons provided should not be construed as financial, legal or tax advice. In addition, such information should not be relied upon as the only source of information.
Consider A Senior Living Community
With these financial, physical and emotional costs in mind, consider talking to your loved one about moving to a senior living community instead. With the type of living options that a senior living community offers, you'll likely find that your loved one will receive the care they need and that everyone will be happier.