Retirement is supposed to be a time in one's life that is carefree and devoted to exploring passions and interests. Before all the carefree living, a lot of planning or mental "heavy lifting" has to be completed. In order to help your loved one enjoy their retirement, there are a lot of elder law questions that you'll need answered.
In order to get the elder care legal advice that you will need, we recommend reaching out to an Elder Law attorney, especially regarding long-term care insurance and power of attorney. Here is how we suggest you navigate elder care legal matters.
1. Find An Elder Law Attorney
To be successful in this process, you will need to consult an attorney that you can trust and one that specializes in elder care legal matters. You will want to make sure that the Elder Care attorney that you select is certified as an Elder Care Law attorney, as there is a certification program that they must take to be recognized as an one.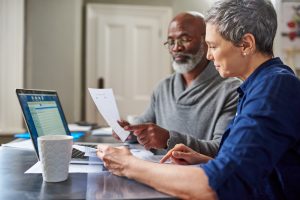 TIP: Ask for recommendations from friends who have supported their loved one through this process or you can utilize online resources to find the best Elder Care Law attorney for you and your family.
SEE ALSO: Helpful Senior Living Resources
2. Elder Law Questions To Ask
Once you have found an Elder Law attorney to help with your loved one's planning, here are some good questions to ask them:
What all goes into estate planning and when is it necessary to complete?
What is the difference between a will and a trust?

Which one is best for my loved one?

What is a Power of attorney (POA) and why is it important?

Does my loved one need a POA for both medical and financial matters?

How does my loved one use their long-term care insurance?

What services does this insurance cover?
Circumstances will vary from family to family, but these questions will at least help you understand the overall impact and how it will directly affect your loved one.
RELATED: Budgeting For Retirement
3. Implementing Elder Care Legal Advice
Once your attorney has answered all of your elder care questions and you have determined what necessary documents and actions that must be completed, the busy work will begin. The benefit of having an Elder Law attorney is that they can help you draft all the paperwork that is needed to protect the interests of your loved one.
Having these plans put in place can help bring peace of mind to you and your loved. It's not a requirement for your family to have an Elder Care, however it is a very useful resource so that in the event that something happens to your loved one you have legal documentation to determine what action needs to be done.