When researching senior living options, there are many things to consider, but the item at the top of most people's list is the cost. Understanding the cost of senior living is crucial to the planning process, but more importantly, knowing which benefits and services are included can help you make the best decision for you or your family.
Once people learn more about the perks of senior living, many often find that it can be a more affordable option, when compared to the cost of aging at home.
Start By Outlining What You Want And Need
Planning for senior living involves understanding what you or your loved one requires. This can range from what level of assistance is needed to simply, what amenities or offerings would bring them joy.
Making a list of wants and needs is a great place to start and can help you narrow down which communities might be a good fit for you. From there, you can visit the community, discuss the cost of senior living and learn what's included.
Related: Senior Living: Understanding Your Options
Here are a few benefits typically included in senior living expenses:
Household Upkeep
Homeowners know how expensive household upkeep can be. Taking care of a home includes the house payment, property taxes, utility fees and occasionally homeowners association fees depending on where you live. The exterior can include costs for landscaping and lawn services, gutter clean-up, sprinkler systems, HVAC tune-ups and much more. Inside the home, various repair fees can appear when appliances break and require fixing. Paying for these services can add up quickly.
Senior living communities take care of these items so that residents are only responsible for their monthly rent and any additional services they have chosen. Not only does this simplify finances for you or your loved one, but it also can provide added peace of mind.
24-Hour Support
Senior living communities are committed to supporting their residents. While care can be received at home, senior communities offer prompt care around the clock. This added care is a great benefit for residents who may need support at any moment.
The cost of senior living communities typically includes care services in the monthly rent. Whether it's medication reminders, assistance with daily tasks or mobility assistance, senior living communities are ready to provide support to you or your loved ones when it's needed.
Related: Hidden Costs Of In-Home Caregiving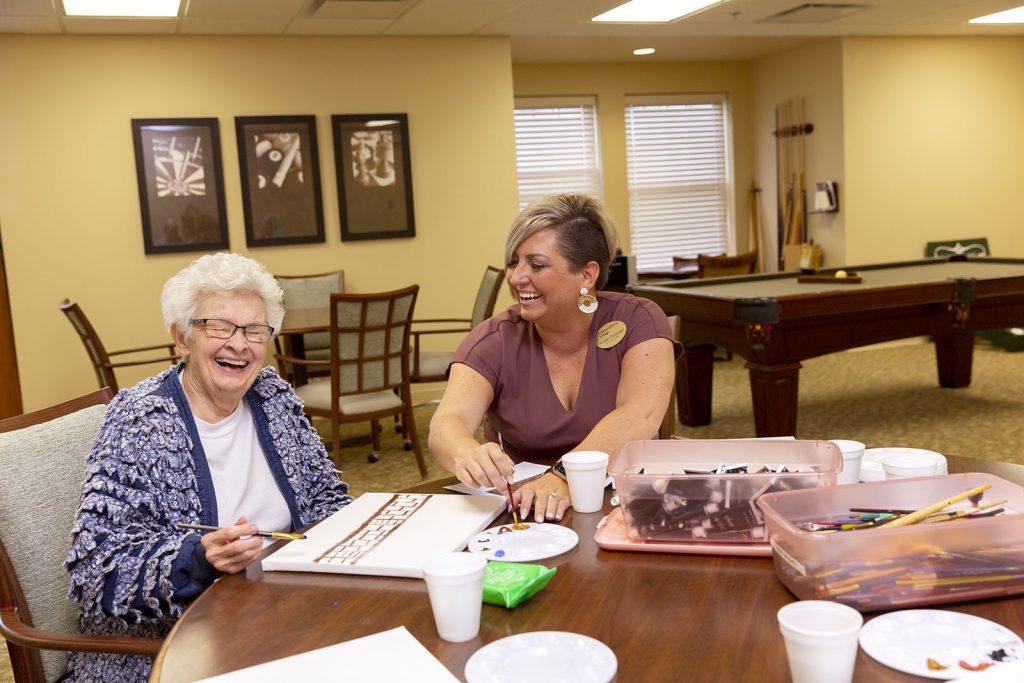 Activities And Amenities
Most senior living communities aim to promote socialization. To make retirement fun, many communities plan activities and outings so that residents can enjoy themselves, make friends and create new memories. This is one of the many benefits senior living communities offer.
Common activities and events can include:
Trips to museums
Visits to farmers markets
Craft groups and programs
Exercise or motor skill enrichment
Live music
And much more
In some communities, one can also find numerous on-site amenities to take advantage of, like a fitness center, library, beauty salon/barbershop or crafting space. Normally these activities and amenities would cost money for a senior still living in their own home, but with a senior community, these activities are often included in monthly rent.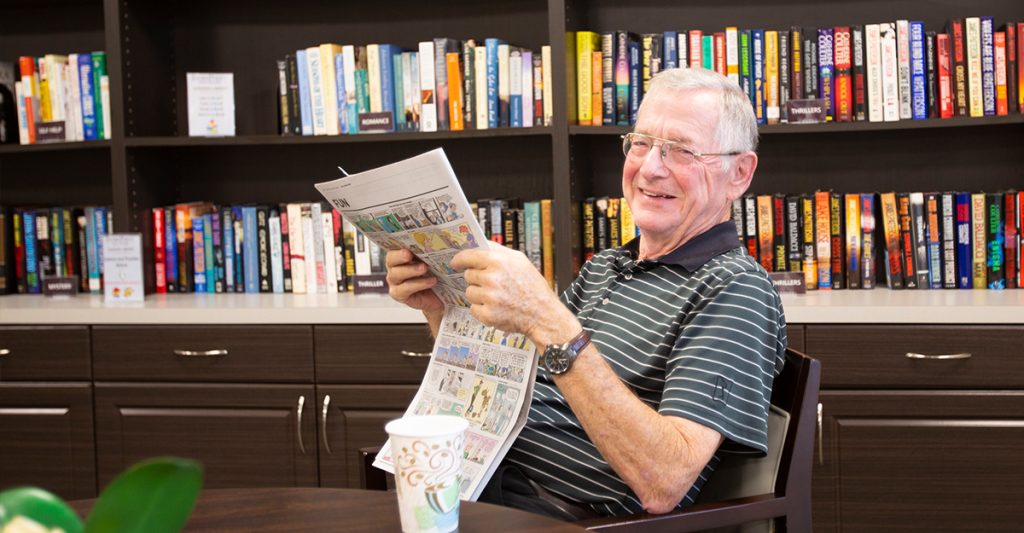 Related: Senior Living Services Compared: Independent, Enhanced, Assisted & Memory Care
Don't Forget To Ask About Additional Services
Senior living communities take care of daily needs so that residents can spend their time doing what they love. Many families take comfort in knowing that seniors or families can decide which services they want and will only be billed for the ones they've chosen.
Some communities even offer à la carte services, which provide a more customized service plan that makes the most sense for the resident. Be sure to ask what types of services are available on your tours.
Some available options may include:
Chef-prepared meals
Housekeeping service
Pet care
Assistance with activities of daily living
24-hour licensed support
Transportation service
Wellness checks
Companion care
Medication assistance
Family care conferences
Activities and fitness programs
Senior communities care about you and your needs. Don't forget to ask what services are included in the cost of senior living and what's additional, to help clarify expenses.
Related: Can Insurance Cover Senior Living?
Talk With Our StoryPoint Team
At StoryPoint, we offer a variety of specialized services and activities designed for residents at all stages of life. Not only will our team members take you on a tour of our beautiful communities, but they will help you find the right services to best suit you or your loved one's needs. Our team will also thoroughly review the cost with you, so that you feel more comfortable and confident. Call 1-855-407-8679 today to talk to one of our dedicated community specialists.