One of the biggest concerns people have when starting the search for senior living? Cost. Financing senior living can be intimidating, but when compared to the cost to traditional living, it becomes far more reasonable. Many senior living communities offer assistance and resources that can benefit families as they navigate this process.
Here are three ideas to keep in mind while evaluating senior living costs:
1. Price Will Vary
Each individual's circumstances are different — and will ultimately make the costs of senior living differ. Most communities offer services and à la carte options to accommodate personalized needs, which vary in price.
For example, some residents may find they only need support with medication reminders. In this instance, they will likely continue to live in their independent living apartment and add on a daily service for medication reminders.
Additionally, at StoryPoint, extra services like added housekeeping or meal services can be paid on an à la carte basis, allowing you to only pay for the services that best fit your needs.
2. Typical Payment Sources
While it's possible you have another avenue for payment, the following methods are how many people typically pay for senior living.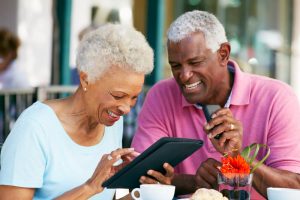 Generally, most senior living expenses are covered by private funds. Most seniors choose to sell their homes and use that money to fund senior living expenses. Some seniors use their long-term care insurance policies to cover senior living costs.
It's important to examine the details of your community to see what is included. Also, determine which additional services you could potentially add or omit. That way you can properly budget your community expenses.
3. Senior Living Community Support
Most retirement living communities offer financial support services to their residents. When considering various senior living communities, it might be helpful to ask what assistance they offer. Here are some examples of these resources:
Partnerships with local realtors to better assist seniors in selling their house or condo
Relationships with financial advisors who specifically work with seniors
Partnerships with elder care attorneys who can assist in long-term care planning and many other health care matters
Relationships with veteran support centers to assist in getting VA benefits
Guided cost comparisons and financial breakdowns to provide a clear picture of the individual's living expenses
It's imperative that you do your research to make an informed decision on which senior living community offers the support you're looking for at the right cost.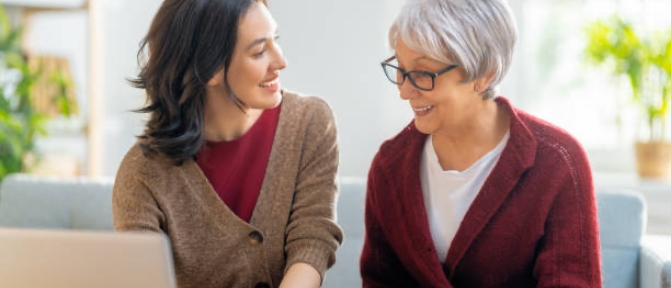 See The Costs Of
Senior Living Compared To Staying In Place
We created this senior living calculator to help you determine the costs of senior living compared to remaining in place.

Get Started
Compare The Costs Of Senior Living
To accurately estimate the cost of senior living, simply enter your monthly expenses in the field below.

To see an estimate of the cost of senior living, simply select the state and level of care you think is right for you or your loved one.
---
Cost Calculator Disclaimer* This information is intended to aid in the evaluation and the decision-making process related to senior living alternatives. It is based on information and assumptions provided by you and information compiled from multiple accredited sources for comparison purposes. The calculations and comparisons provided should not be construed as financial, legal or tax advice. In addition, such information should not be relied upon as the only source of information.
Thinking About Senior Living? StoryPoint Can Help.
StoryPoint has a variety of in-person and online resources regarding senior living financing, community offerings and more.  Schedule a tour of your local StoryPoint community or give us a call at 1-855-40-STORY to learn more.