As your parent or loved one gets older, it may become increasingly difficult for them to manage living at home alone. It can be worrisome to wonder whether they are struggling with certain household tasks with no one nearby to help. If this sounds familiar, the time may be right to consider looking into a senior living community that is focused on helping residents with day-to-day activities while promoting autonomy and flexibility. To determine if this is the right next step, you'll likely need to do some research. Here are some assisted living questions to ask to get you started.
Is Care Personalized?
One of the most important things is that your loved one feels comfortable in his or her assisted living community, and that often starts with the care they receive. Residents of assisted living communities don't all require the same care nor are looking for the same living situation, and opting for a community that offers personalized care can help residents adjust more quickly and feel at home. Be sure to ask prospective assisted living communities whether or not they offer customized care options and if they have a variety of living options.
Are Proper Safety Precautions In Place?
When trusting an assisted living community with your loved one, safety should be a top priority. It's essential to ask assisted living communities about the safety of their establishment and what they routinely do to ensure that it is never compromised. Not only should devices like fire alarms and gas detectors be fully functional, there also should be proper emergency procedures in place. Do they conduct emergency drills and how often do they practice them? Are staff trained to handle crisis situations should they arise? When you're thinking about assisted living questions to ask, some important safety features to inquire about include:

Fire Alarms

Carbon Monoxide Detectors

Safety Drills And Emergency Plans

Wheelchair Accessibility

Railings And Grab Bars

Lit Walkways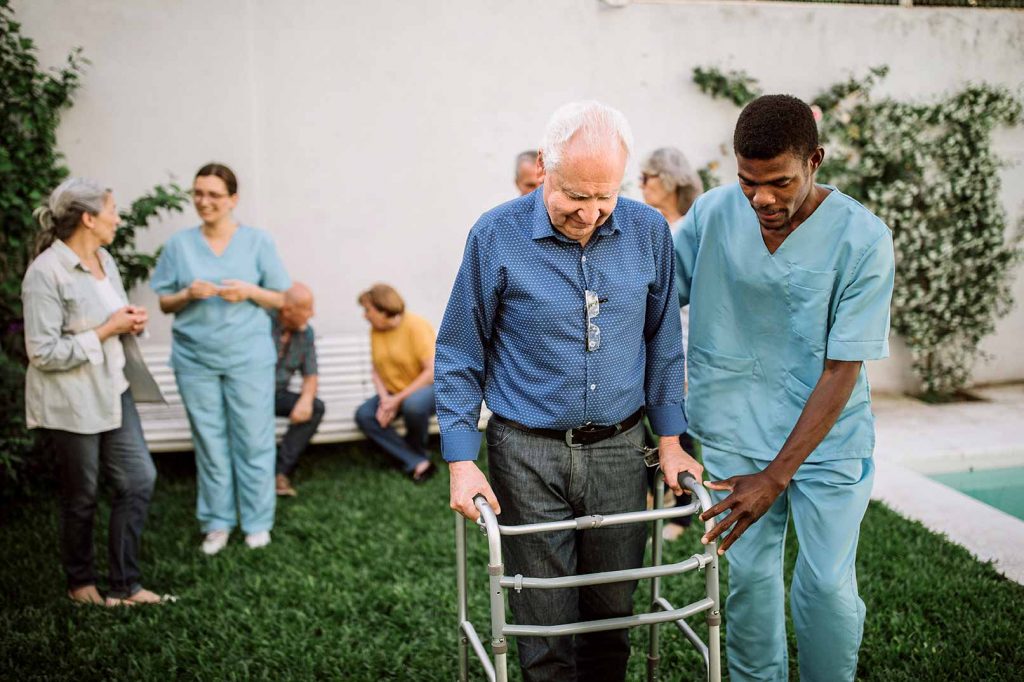 Beyond overall building safety and planned procedures, it's important for assisted living community residents to receive the proper amount of supervision. Doing simple, everyday tasks like getting dressed or taking a shower can lead to accidents like slipping and falling. Make sure your loved one is safe by finding a community that has all the proper precautions in place.
Is Wellness A Priority?
Staying active, eating right, being social and maintaining life balance are all critical to the overall health of seniors. To keep your loved one happy and healthy, seek out assisted living communities that prioritize wellness. Some communities offer residents the opportunity to participate in special events that encourage them to try new things, be active and create new social connections. In addition, some assisted living communities even offer fitness programs to make it more convenient for residents to consistently keep their bodies moving while maintaining strength and mobility. Here are some of the top wellness offerings provided by assisted living communities:
24-Hour Licensed Support
Activities And Fitness Programs
Healthy, Well-Balanced Meals
Opportunities To Socialize And Learn
Safe And Well-Maintained Walking Paths And Grounds
Pleasant And Friendly Staff
Medication Reminders And Administration
Coordination With Health Care Providers
Wellness encompasses many different things, but there are a few key questions to ask assisted living communities to understand their priorities. Will my loved one receive the support they need to keep them healthy? Will they have the opportunity to live an active and fulfilling life? Will they be happy? Overall wellness is essential for keeping your loved one's body, mind and spirit strong, so it's something that should not be overlooked.
Do You Offer Age-In-Place Options?
In the event that your parent or loved one develops Alzheimer's disease, dementia or another memory impairment, it may be necessary to transition him or her to a more comprehensive senior living community. When generating your list of questions to ask assisted living communities, consider finding out whether or not they offer memory care services or other additional specialized care. That way, if the need should arise for that specific type of care, your loved one will be able to remain in the same community they have become accustomed to.
In the event the community isn't able to care for the evolving needs of your loved one, what is their policy on supporting relocation? Do they have other communities they can refer you to? Will they work with you and your family to make sure your needs are covered? While it's difficult to plan for the worst, having a plan or knowing what to expect if the time comes offers peace of mind.
What Are Your Culinary Offerings?
A great meal nourishes the body and the soul, and proper nutrition plays a critical role in overall health. Be sure to inquire about the culinary offerings at prospective assisted living communities while you're doing your research. Some communities offer a sample menu online so you can get a feel for the quality of food offered and how often the meals rotate. Assisted living communities should be providing three meals a day to their residents. Take the time to confirm this and ensure they offer quality food and flexibility for dietary adjustments if your loved one requires them.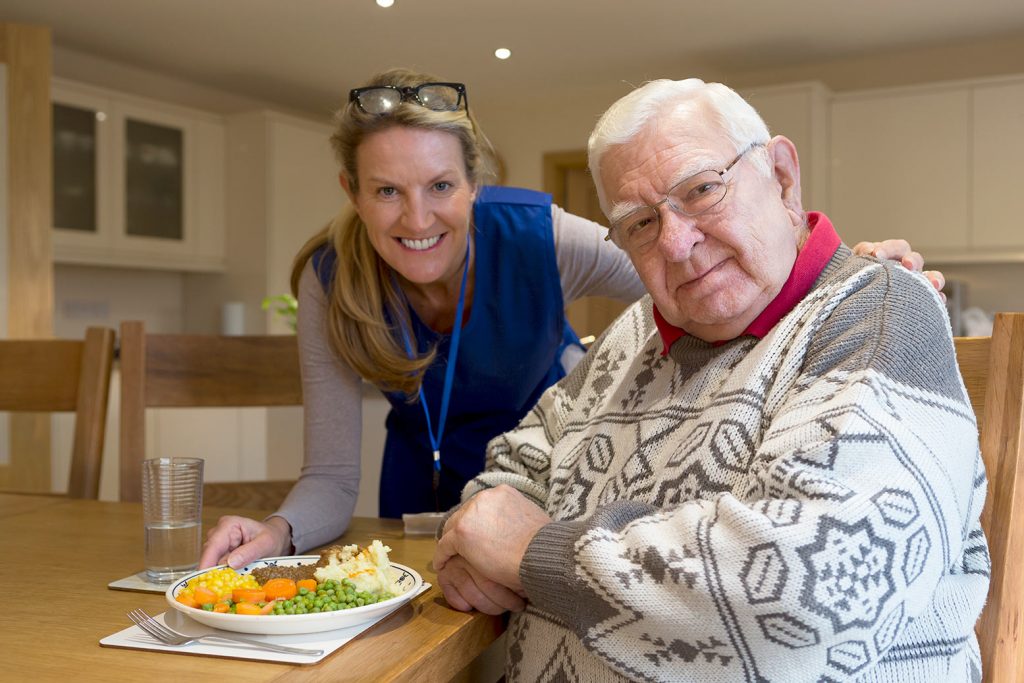 What Amenities Are Included?
Make sure to ask about the services and amenities that are offered to residents of the assisted living community. This can help you gauge whether or not the community can provide your loved one with all the services to meet his or her specific needs. Some assisted living communities also offer à la carte services as needed. A few of the top assisted living amenities include:

24-Hour Staff
Mobility Support
Daily Housekeeping
Personal Laundry Service
Pet Care
Utilities
Shuttle Service
Open Floor Plan
Daily Activities And Fitness Programs
Maintenance Services
Amenities are provided to make life easier and more enjoyable for residents. Laundry and maintenance services, for example, can reduce the number of responsibilities and accident risks for residents, allowing them to spend more time doing the things they love. Amenity offerings can make the difference when assessing prospective assisted living communities, based on the individual preferences of your loved one and what matters most to them.
Independence Village Is Here To Answer Your Questions
Independence Village offers a variety of services and amenities to seniors throughout the senior living spectrum, including assisted living and memory care communities. For more in-depth information on safety, wellness, culinary offerings and amenities, download our helpful senior living checklist.
Related:
Moving To Senior Living. Tips For Downsizing Your Home