Senior living is not a one-size-fits-all package. Some seniors prefer in-home care, and others prefer in-community services, like assisted living. Depending on your loved one's needs, there are many reasons families explore options with extended care.
When determining what care option is best, consider the features of both in-home care and assisted living to help guide your options.
What Is In-home Senior Care?
In-home senior care is as it reads. Care is brought straight to the individual's home. For those who prefer to stay at home, this option brings necessary care to seniors and peace of mind to families who are unable to assist with their loved one's daily needs.
In-home services range from household care needs such as cooking and cleaning to personal care needs like mobility support and bathing. Seniors can age in their homes with care, similar to assisted living and skilled nursing services. However, most in-home senior care options are classified as non-medical and do not provide nursing care services.
Home caretakers often support with:
Medication assistance
Light housekeeping
Light to moderate exercise supervision
Personal hygiene care
And more
What Is Assisted Living?
Assisted living is a step beyond independent living in terms of the care services provided. Residents choose assisted living for many reasons, one of which may include needing additional support for day-to-day tasks that require extensive attention. Assisted living communities offer trained, licensed professionals to provide both care and peace of mind that comes from knowing your loved one is safe and that his/her care needs are met. As a more extensive option, community professionals are available to assist seniors around-the-clock with routine tasks such as medication schedules and personal care.
Daily assistance includes:
24-hour assistance with daily activities and care options
Specialized programming for those that need additional support while at activities
Complimentary transportation for appointments, outings, religious services and more
Additional cleaning services for the home
Chef-prepared meals that adhere to the dietary needs of each resident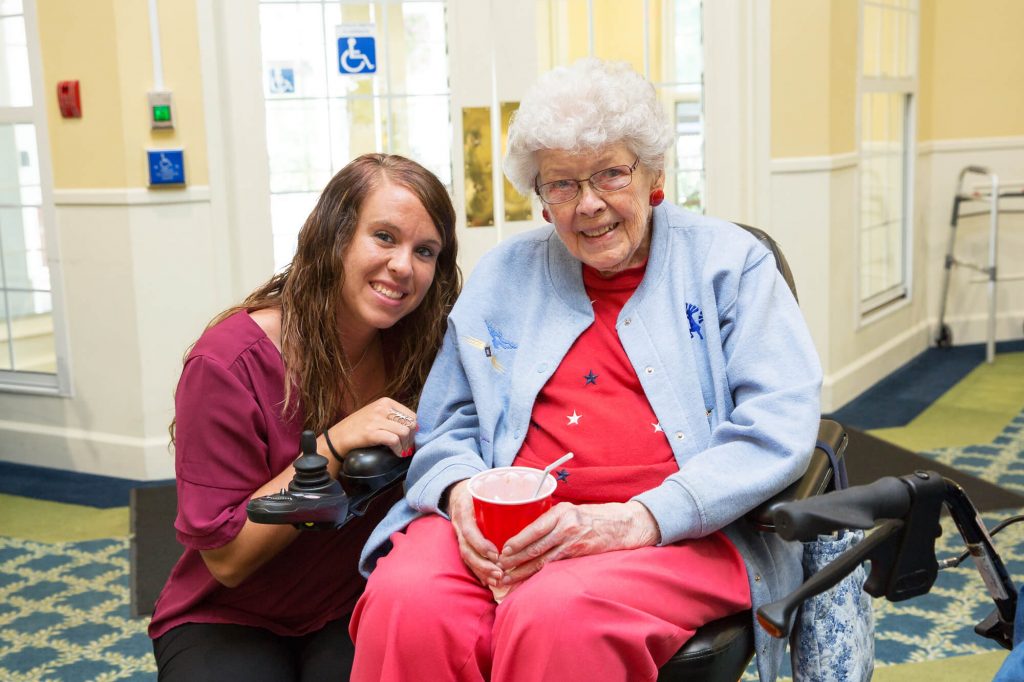 Benefits Of In-home Care
In-home care provides seniors with assistance from the comfort of their own home. This option may be beneficial for those who value independence but still require assistance on a daily basis. With this type of care, a caregiver often visits a senior's home a couple of hours per day or several times per week.
Benefits Of Assisted Living
The biggest benefit of assisted living is that seniors can access the care they need and reap the social benefits of living in a community surrounded by peers.
As we age, social interaction plays a significant role in mental and physical well-being. Assisted living communities offer planned activities to keep residents engaged and are equipped with common areas where individuals can connect with others or simply be part of the everyday activity of the community.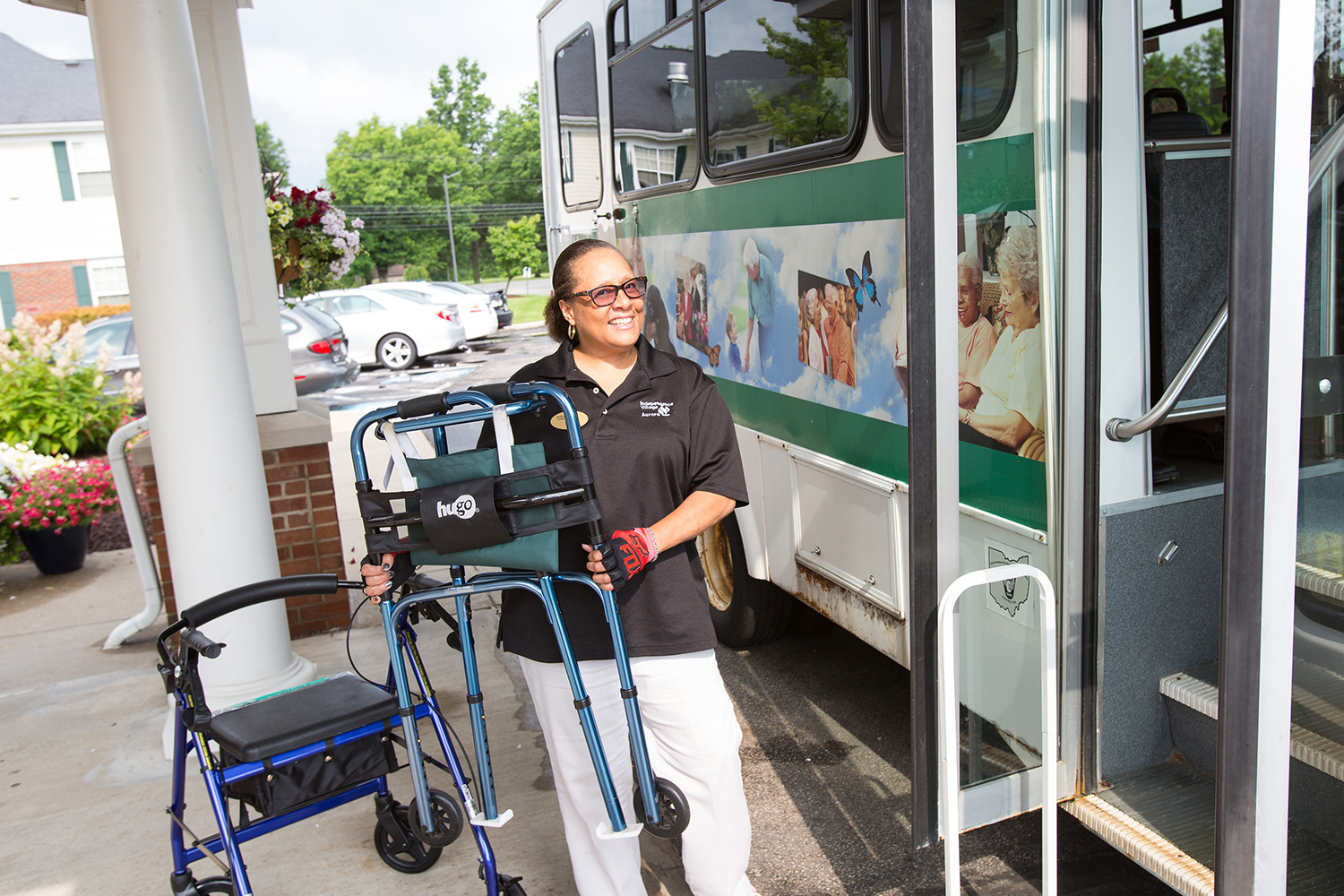 Which Care Option Is Best?
When weighing the benefits of in-home care and assisted living, remember to consider not only your loved one's socializing and comfort needs, but also if he/she is safe living at home. For some seniors, in-home care is not enough to support all wants, needs and safety concerns. On the other hand, for those who are still active and engaged but could benefit from daily support, in-home care might be the right fit.
Assisted living communities may also help your family or loved one build a relationship outside of their home. When deciding what option is best, first consider which will provide the care your loved one needs in the manner that is best for them. Other considerations include your loved one's financial situation and any home preferences they may have.
Discovering The Best Choice For Your Loved One
Here at StoryPoint, our unique services, including assisted living, allows residents to live independently while receiving the support they need. If you are interested in learning more about assisted living for your loved one, call us today at 1-855-40-STORY.