Recommending help is never an easy task, but sometimes the signs tell us that our loved ones may benefit from added assistance. Assisted living communities are designed to meet each resident at their individual stage to support them with daily needs, household chores and more — all so they have more time to do what they love. 
Knowing when the time is right is different for everyone, but here are some indicators that a move into an assisted living community makes sense.
1. Trouble With Household Upkeep
The upkeep of a home can be challenging, especially as we age. Various household chores can be tiring and risky for seniors to be doing on their own, such as going up and down stairs, working on hands and knees, and other strenuous tasks. If staying on top of chores becomes a challenge for your loved one, assisted living might be an ideal move.
From dusting and vacuuming to laundry services and more, you can rest easy knowing that chores are being taken care of for your loved one when they transition to an assisted living community. 
2. Noticeable Changes In Appetite
Observable weight loss can be alarming, and more importantly, can also be an indicator that your loved one is struggling to care for themself at home. Issues with weight loss or other diet-related struggles can be signs that assisted living might make sense. Signs to look for include:
Forgetting to eat meals
Not consuming enough fluids
Loss of appetite
Senior living communities hire Executive Chefs who can take the pressure of cooking off of your loved one. Assisted living often provides meal services, routine check-ins and other personalized services to ensure residents get the healthy diet they need to live each day to its fullest. 
Related: Healthy Eating And Nutrition Tips For Seniors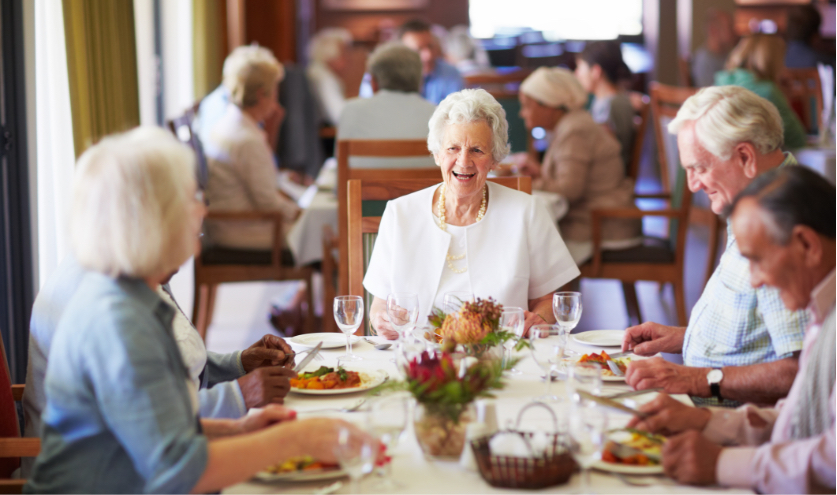 3. Increased Injuries Or Accidents 
If injuries or accidents at home are becoming more common, this is another sign the time might be right for assisted living. The absence of proper safety features at home, such as well-lit walkways, walk-in showers or wheelchair accessibility, could be indicators a move into senior living is the right next step.
In assisted living communities, keeping your loved ones safe is a top priority. As such, you will find on-site staff who are trained for emergency situations and many enhanced safety features, including:
Security systems
Automatic door locks to protect residents from wandering outdoors
Mobility assistance features such as grab bars, ramps and wide walkways
Enhanced lighting to reduce the risk of tripping hazards
Up-to-date carbon monoxide and smoke detectors
Related: Falling Hazards 101: What Safety Measures Should Be Top Of Mind
4. Decline In Driving Abilities
We all want our loved ones to be safe, especially when they are behind the wheel. If you notice dents or scratches on their vehicle, distracted driving or uncharacteristic road rage, these concerns mean that it could be time for mom and dad to move into senior living. Transportation services are a desirable amenity within senior living communities because they alleviate stress and safety dangers associated with driving while providing your loved ones with a reliable way to travel.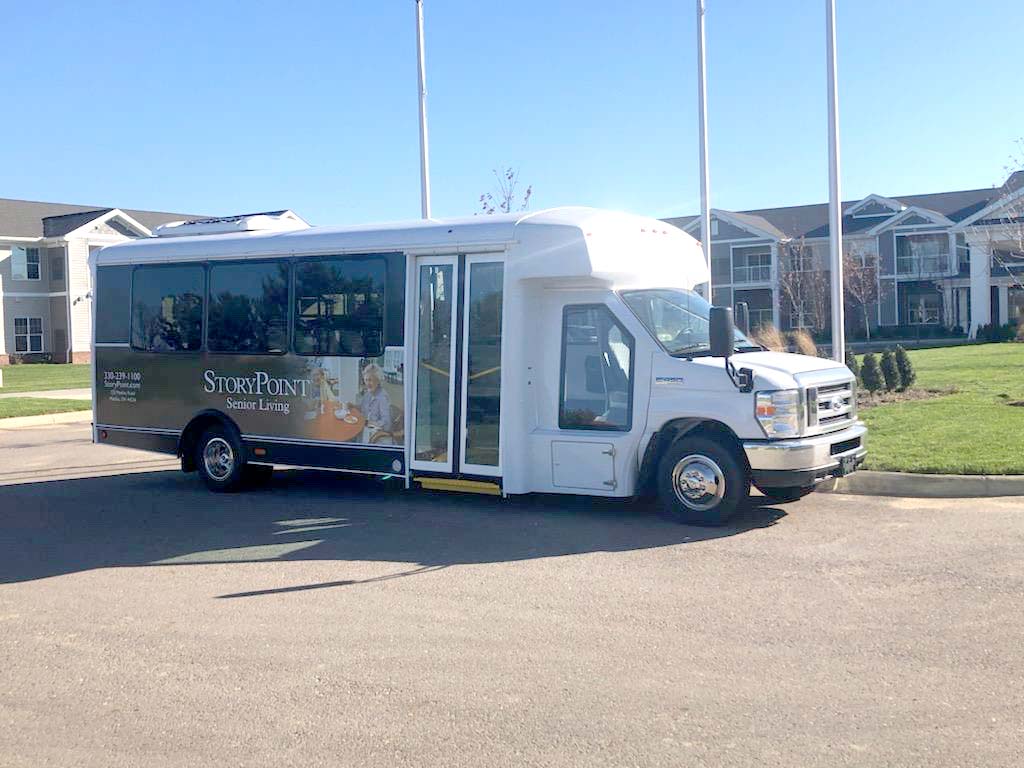 5. Memory Lapses
Some forgetfulness is a normal part of the aging process. However, if you're noticing that forgetfulness begins to include behaviors such as wandering, getting lost or forgetting everyday details, it may be time to consider assisted living. 
Memory changes to watch for:
Repetitive questions
Sudden mood changes
Confusion with time or place 
Many senior living communities with assisted living also offer memory care, so that if your parent's needs grow, they are able to smoothly transition to the level of support they need. 
StoryPoint Is Here To Help Your Loved One Transition To Assisted Living
Assisted living at StoryPoint provides the daily assistance our residents need, when they need it — all while helping them make the most of their retirement. If your loved one is showing signs that indicate a move into assisted living would benefit them, we would be honored to help guide you along this journey.