When it's time to help your loved one move into assisted living, the sheer amount of decisions you need to make can seem daunting. Also, how to know when it's time for assisted living differs for everyone. So, where do you start?
If you're seeking tips for moving parents into assisted living, you can help them make their transition into an assisted living community with our assisted living checklist. 
This checklist outlines many of the steps you should take before making the move. By following these steps, you'll be better prepared to smoothly transition your loved one into the next phase of their life. 
Assess Their Care Needs
Many families rely on assisted living communities to provide essential care for their loved one. Assisted living encompasses more than most people realize, but it's vastly different from specialized services like memory care. 
Start by making a list of your parent's care needs. Then, research what assisted living offers to make sure it covers your list. Another good tip is to look into communities that offer a continuum of care so that as your loved one's needs change, they can remain in the community they call home.
Help Your Parents Choose A Community
It is important that you find the right assisted living community that fits your parents' needs and personalities. Do some research on the senior living communities in your area. 
Determine which is the best for your parents by considering the following:
Community living options.
Community cleanliness.
Staff friendliness.
Activity calendars.
Proximity to family members.
Online reviews.
Before making a decision, schedule a few community tours. This will give your parents the opportunity to meet staff members and residents while you assess the community. Touring during an event or mealtime can help you get a "feel" of the community. 
Look for a few types of interactions to better gauge the community overall:
Resident-to-resident interactions: Pay attention to how residents are engaging with each other. Are they chatting and having fun or sitting alone?
Staff-to-resident interactions: How are employees interacting with residents? Are they friendly and inviting or cold and clinical?
Staff-to-staff interactions: These employees will have the responsibility of potentially taking care of your parents. Do they seem like a strong team? Are they enjoying their position?
Related: What To Ask When Moving Into Assisted Living
Prepare For Your Parents' Move
Be sure to check the dimensions of your parents' new space. It's likely that they will be downsizing when they move into an assisted living community. When packing, choose what's most important to them. 
These items are going to make your parents' new space feel like home, easing their transition into the community. Once you know what to move into their new place, then decide what to put into storage, sell/donate or pass down to family members.
It is recommended that your parents pack:
Important legal documents.
Clothing for all weather types.
Small sentimental items from home.
Personal entertainment such as television, books or board games.
Related: What Not To Bring To Senior Living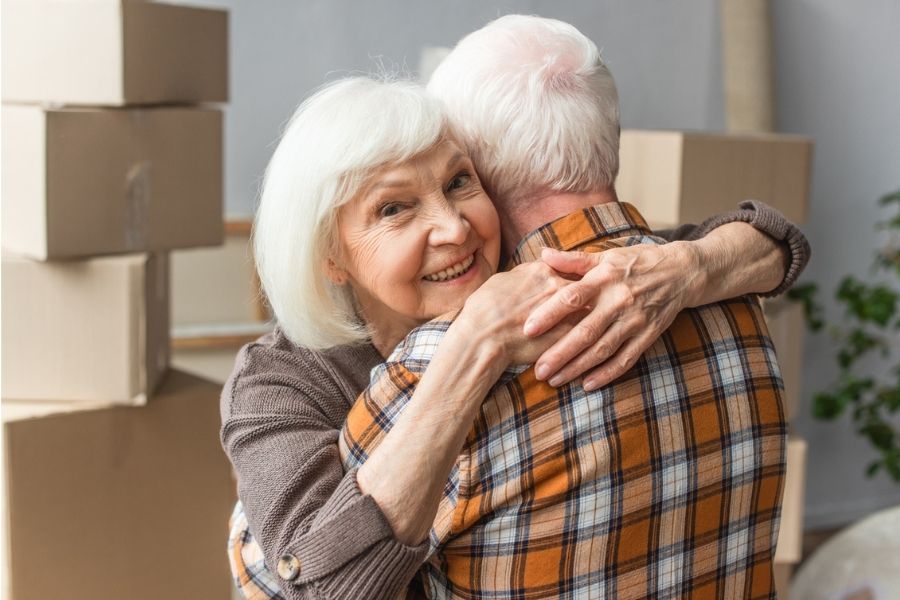 Discuss Your Parents' Legal Matters
Financial and legal matters should be discussed and sorted prior to your parents moving into an assisted living community. While it may be uncomfortable to address, these matters will help ensure your parents' wishes are met in the event they are unable to communicate for themselves. Determine which legal documents your parents already have and find any they may be missing, which may include:
Living Trusts: Living trusts discuss property and assets after death. Similar to a will, this document has no requirement that an estate go through probate first.
Advance Directives: These spell out wishes in the event that your parent is unable to communicate them.
Power of Attorney: Appoint someone to speak on behalf of your parent regarding financial, legal and health matters in the event that they are unable to communicate for themselves.
DNRs (Do-Not-Resuscitate Order): This document advises health care workers not to administer life-saving measures should something happen to your parent.
Focus on the Details
When you're focused on the important legal matters and the whole of moving, it can be easy to miss the minor details. Once the large matters like a will or trust have been taken care of, make sure to tie up any loose ends before your loved one makes the move. 
Here are a few final questions to ask yourself before their move date: 
Have you measured doorways, stairways and elevators to make sure all their furniture will fit?
Have you properly labeled your boxes and marked necessary one's as "fragile?"
Did you shut off the utility bill at their former residence?
Has your loved one's mail been set to forward to their new address?
Do all family members know where your loved one is moving to and how to contact them?
Ensuring all of these items are checked off before the move will help make the transition more seamless for both you and your loved one.
Set A Moving Date
Once you and your parents have set the best day to officially move, create a moving calendar. This will help keep everyone on the same schedule and assist with reducing stress during the process. Try designating different days for various tasks, such as selling, donating and storing items.
It is often cheaper and easier to move during the weekdays/middle of the month than on the weekends/end of the month. If utilizing a moving company, be sure to talk to them about their best rates and times.
Choose An Independence Village Assisted Living Community
Moving your parents into an assisted living community can be a difficult decision. Independence Village communities strive to ease the transition and make your parents feel right at home. Schedule a tour today or give us a call at 1-844-403-6569 to learn more.