Making friends can be challenging — especially as we get older and are no longer working or as active in outside groups. But the importance of friendship and senior companionship cannot be understated, as socialization is important for our overall health and well-being. 
Fortunately, there are a number of ways to make friends after retirement. Among the best ways to meet new people is through a senior living community, as it's often the first opportunity for many seniors to meet a large group of their peers post-retirement.
Whether you are living in a senior community or elsewhere, here are some ideas on how to make friends in retirement. 
1. Invite Others To Your New Home
Moving into a new home can be scary, but there are ways to mimic your old routine until you become more settled. Inviting your current friends to visit your new apartment can help make it feel more like home.
Hosting an event such as a dinner in your new space is another good way to get to know members of your community. If you enjoy cooking, this is a great way to show off your skills and bond with others who like the same hobby. If you don't have access to a kitchen, you could ask others to join you for a meal in the community dining room.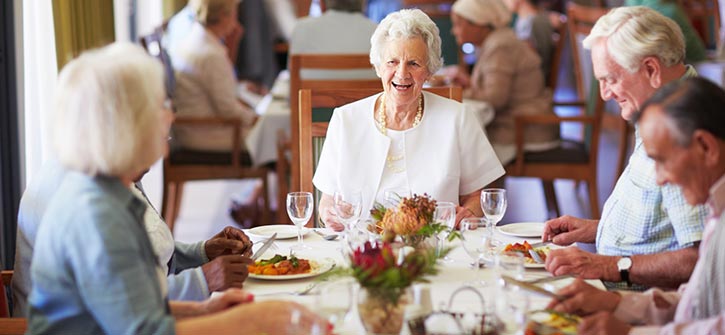 Spending quality time where you can talk and get to know one another in a setting such as this can help you build a bond and boost your mood, which both exemplify the importance of friendship.
2. Get To Know The Staff
Great senior living communities include experienced and caring staff who spend time with their residents. In your new home, it's important to familiarize yourself with the community's employees because you will likely be seeing them on a regular basis. It is also beneficial to have an employee you trust and connect with in case you ever have a concern that you want to address. 
Getting to know the staff could present opportunities to foster fellow senior companionship. As employees get to know you, they may pick up on interests or hobbies you have that could be similar to another resident, and in turn may introduce you to someone who could end up as a new friend or even just a lunch buddy. 
3. Be Optimistic
Attitude is everything. If you go into this experience with a positive outlook and happy mindset, you'll likely be surprised by how easy it is to meet new people. Sometimes this means greeting other residents who are having their morning coffee, or maybe it means smiling at those you pass during your morning stroll. Don't forget, current residents are just as curious about you as you are about them.
An importance of friendship can include having someone to express and share interests with. Don't be afraid to talk about your hobbies, passions or hidden talents. Whether that be activities like reading, painting, cooking, or as specific as your favorite books, televisions shows, movies or music — all of these can prompt further conversations with others. As bonds continue to form, you can even arrange gatherings to engage in these hobbies together.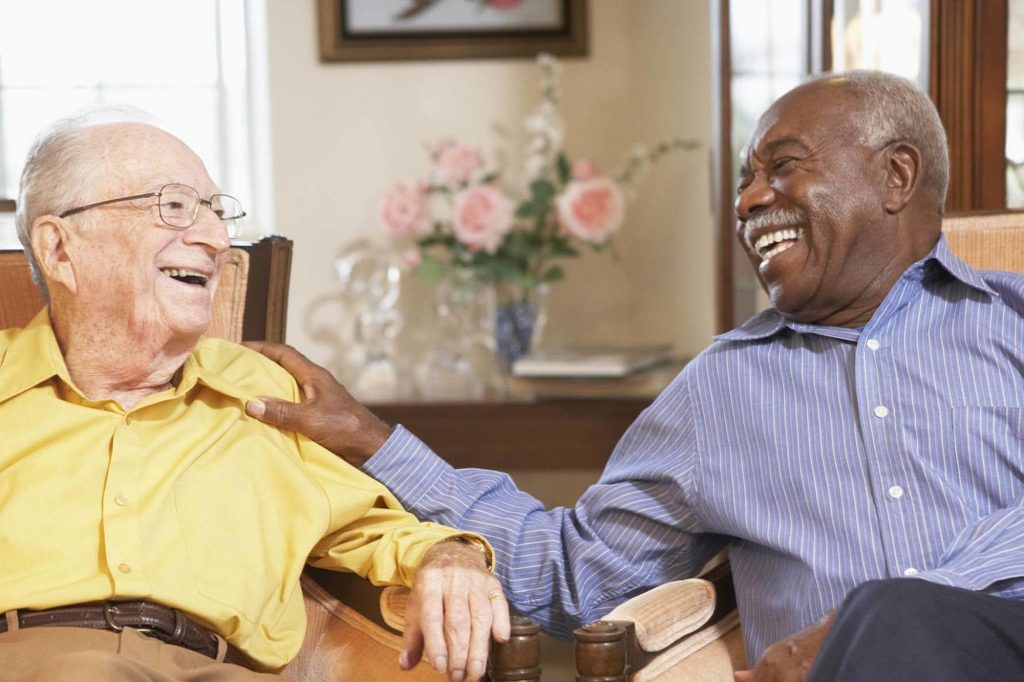 4. Get Involved
Being involved with your community can be both self-rewarding and also beneficial to making friends and finding senior companionship. Some ways to get involved and make new friends include:
Joining a club or group
Volunteering for a cause you care about
Participating in local groups on social media
Partaking in community classes or activities
Use your passions to find opportunities to spend time doing the things you enjoy. If you need help getting started, ask other residents or neighbors what they enjoy doing and if they know of any activities, groups or programs that might be of interest to you. 
Another thing family or friends can help with is joining social media. Social media is a great way to connect with old friends and to also stay in the loop of family updates. These platforms can help you feel connected with others even if you don't necessarily talk everyday or live in the same community. 
Lastly, community health and wellness activities are another great way to meet friends. These can include sports leagues such as golf or bowling, and fitness activities such as group hikes or exercise classes. These options provide opportunities for senior companionship while also offering additional health benefits. 
5. Attend Community Activities
Take a look at your senior living community's events calendar and pick an activity or two that interest you. Through these activities, you are likely to meet other residents with interests that align with yours and with whom you can form meaningful connections. 
Choose A Senior Living Community Where Deep Connections Are Made
Making friends can be both intimidating and exhilarating, depending on how you approach it. This is why finding a community that matches your personality and needs is so important. 
At StoryPoint, we spend our time getting to know our residents in order to plan intentional activities they'll truly enjoy. We want to nurture your passions and encourage you to try new things. Regardless of what you want to do, we'll work together to make it happen. Explore what life is like at StoryPoint by calling us at 1-855-407-8679.