As you age, at-home safety and, more specifically, falling hazards, can become a greater focus for seniors when it comes to comfort at home. Like you, many seniors are gathering more information about fall prevention gadgets and at-home safety reminders. Below are some preventative measures you may want to explore for both inside and outside the home.
Clear Clutter And Walkways
A lot of common household items can be hazardous if left in the wrong place. In addition to clutter, other fall-inducing hazards to look out for to ensure you can move freely and safely within your home include:

Extension cables
Shoes
Area rugs located on hard surfaces like wood or tile flooring
Coffee tables or ottomans
Removing unnecessary furniture to free up additional walking space and using nightlights to properly light walkways during the evening hours are other safety measures you can implement within your home. Also, investing in a pair of house slippers with non-slip rubber bottoms can be a comfortable way to move around your home confidently.

Tip: In addition to non-slip, rubber-bottomed slippers, use area rugs with rubber bottoms so that they don't slide on hardwood or tile flooring. For your current area rugs, there are non-slip rug pads that can be placed underneath them to keep them in place.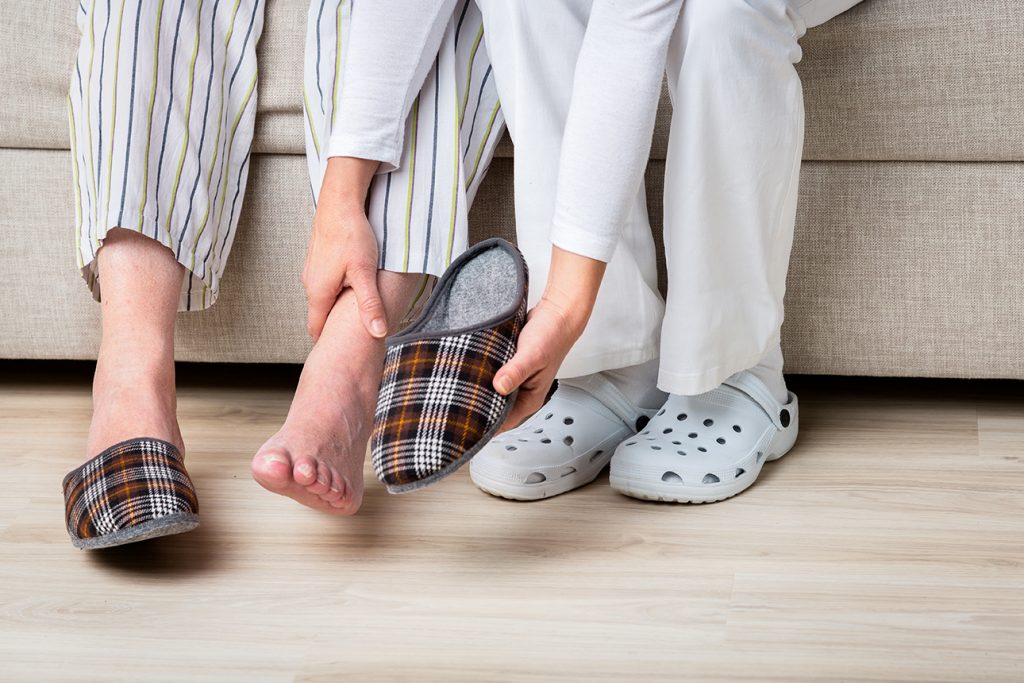 Install Motion-Sensor Lights For Your Safety
Outdoor safety is important when thinking about potential falling hazards. Here are a few things you can do on the exterior of your home:

Clear walkway between the house and mailbox
Free patio space of clutter and debris
Remove roots and weeds from the lawn
Fix any large cracks or loose stones on walkways or patios
Tip: Install motion detector lights outside for increased visibility at night.
Don't Forget About Bathroom Safety
Along with staying safe around common areas of the house, the bathroom is another high priority room to keep tidy. Grab bars in the shower or near the toilet can add another level of peace of mind. A shower stool or chair also is a great item to have in the bathroom. Some other common items to include on your bathroom to support safety include:

Floor level lighting leading you to the bathroom from your bedroom.
Rubber mats in the shower or bathtub to avoid slipping
Handheld showerheads to allow you to sit comfortably while bathing
Raised toilet seats to assist when sitting and standing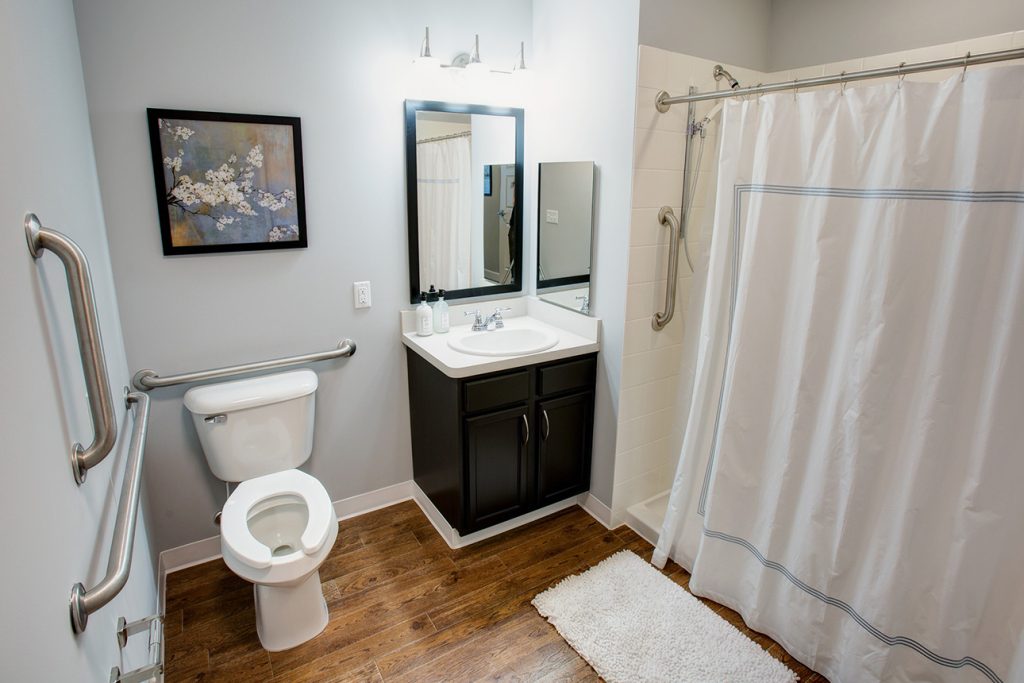 StoryPoint Encourages Safety
StoryPoint Senior Living communities are designed with the highest level of safety in mind. Contact a community specialist today to see how our communities put safety first.