As you age, finding time to spend with friends and family and keeping up a social life can become increasingly difficult. Once you retire, happy hours with coworkers might no longer be an option, and your own children's families could have schedules filled with activities that make frequent get-togethers difficult.
While there are endless challenges when it comes to seeing loved ones, it's important to maintain your social life throughout your senior years. Here are some key reasons to continue prioritizing an active social life.
Improved Memory And Cognitive Function
Socializing requires you to keep track of people, plans and storylines while engaging in conversation. The more conversations, the better cognitive function and increased mental sharpness, which can help in the prevention of Alzheimer's disease or other forms of dementia. 
Seniors should also aim to learn new subjects and skills while socializing to help keep critical thinking skills strong.
Tip: To help preserve cognitive function, consider hosting or joining game nights, taking an art class or kickstarting a monthly book club.
Related: How Senior Living Communities Encourage New Friendships
Emotional Health And A Sense Of Belonging
Seniors who are active in their social life are not only less lonely, they also feel a greater sense of connection and belonging. Social activities — especially group activities like happy hours, trips to shows and group classes — allow seniors to build a larger support system of friends and family that can be leaned on when times get tough. 
Tip: Make regular activities, like shopping, more fun by going with a group. Or, invite a friend to grab groceries and coffee together.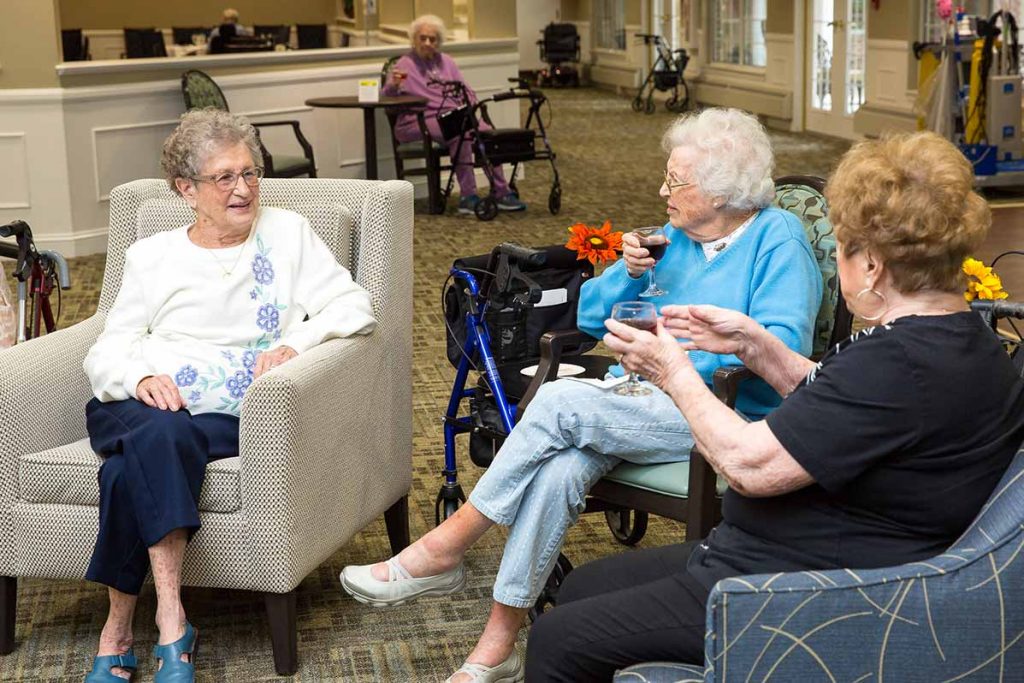 Better Physical Health And Immune System
Socially active seniors are more likely to exercise together, whether it's a simple walk around the block or participation in group fitness classes. Increased social activity also means more motivation to stay healthy and maintain good physical health to keep up with family and friends. Beyond exercise, many social activities are centered around meals, which can help you make better food choices than you might when you're alone.
On the opposite end of the spectrum, loneliness can negatively affect your physical health. According to the National Institute on Aging, isolation is intrinsically linked to high blood pressure, heart disease, obesity and depression. 
Tip: Sign up for a club sport geared toward seniors, such as swim team, bowling or a cycling team.
Related: Why You Should Consider An Active Senior Community
Increased Longevity
The Texas Aging & Longevity Center reports that seniors who have a wider social circle can add years to their lifespan. It's likely that this is due to the combination of physical and mental stimulation that an active social life provides and the fact that friends and family are an important factor in reducing life's daily stressors and keeping us on a healthy track. 
Tip: Lean on friends and family even when they can't be nearby! Set up standing weekly phone calls to check-in, share stories and support each other.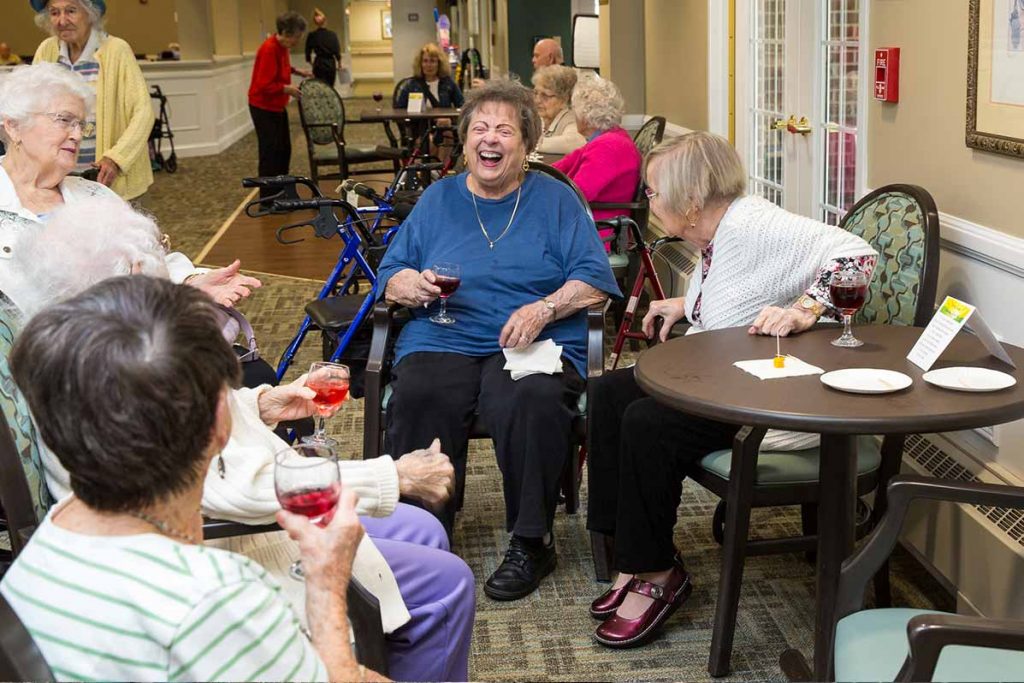 Helping You Stay Active 
Staying socially and physically active is essential for living your best senior years. For more tips on staying healthy as you age, check out more articles here.