Caregivers play a key role in life at a senior living community. From supporting residents with their care needs to offering a simple smile as they pass by others in the community and more, senior caregivers are deeply integrated into a community's culture, and they play a large part in the satisfaction of the residents they serve.
For many, being a caregiver is more of a calling than a profession, and spending their time serving others is at the core of who they are. If you have a caregiver in your life who positively supports you, here are some ways to strengthen the bond you have with them and let them know the care they provide is beneficial.
Like Something? Say Something!
If your caregiver always verifies that your thermostat is set at your preferred temperature or enters your apartment the way you want them to, let them know so they can continue doing so. In addition to keeping you satisfied, it's a good way to let them know they're on track and that they're successfully tending to your needs.
Conversely, if you have interactions with a senior caregiver that you don't prefer — maybe they turn the television on when you wanted it to stay off or you'd rather they perform some part of their duties differently — communicate that. Every resident is different, and perhaps the caregiver is simply doing something because they've found others like it and they're unaware of your preferences.
If you aren't comfortable sharing feedback directly with your caregiver, talk with your community's Executive Director or a lead caregiver to make sure you're receiving your care exactly as you want.
Get To Know Your Senior Caregiver On A Personal Level
One of the best ways to offer caregiver support and strengthen the relationship you have with the caregivers in your community is to connect with them on a personal level. Do they have a family outside of the community? What hobbies do they enjoy? Connecting over shared likes and learning about one another on a deeper level allows for the creation of meaningful connections that benefit everyone involved.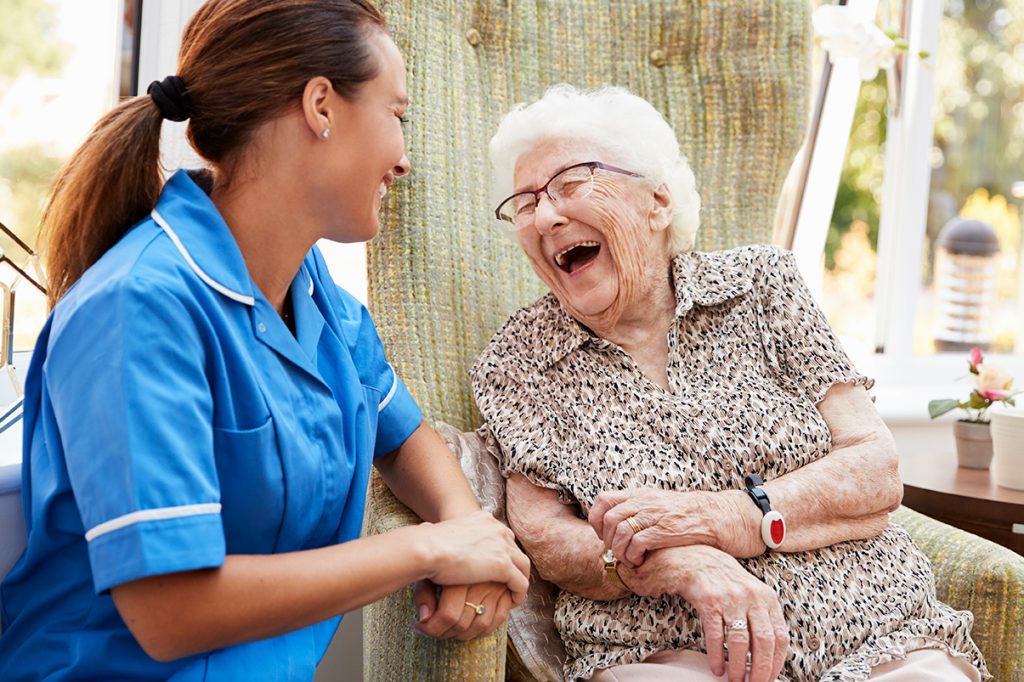 Heed Your Caregiver's Advice
In a senior living community, caregivers are one of the few community employees who spend time with you on a regular basis in your own personal space. That means they're often some of the first people to notice any changes related to your behavior or health; they are able to pick up on your habits and routines, and more.
Based on this knowledge, they might offer recommendations to further support you. If you spend most of your time immobile, they may urge you to join the daily fitness class happening in your community. If your living space is disheveled, they may try to encourage you to pick up after yourself and declutter. If you complain of boredom, they'll likely recommend you spend more time outside of your apartment or attend activities in the community.
By taking their advice, you might find they were right — and that cleaning up your space 20 minutes before you go to bed makes the next day much more enjoyable and stress-free. 
Show Your Caregiver Support By Informing Community Leaders They're Doing A Great Job
Compliments always go a long way in letting those we work with and care about know how we feel about them. While letting your caregivers know that they're doing a good job and that you appreciate them is key, let their superiors know as well. In addition to being a confidence boost for the caregiver, community leaders are always looking for resident feedback in terms of what's going well, as well as what can be improved.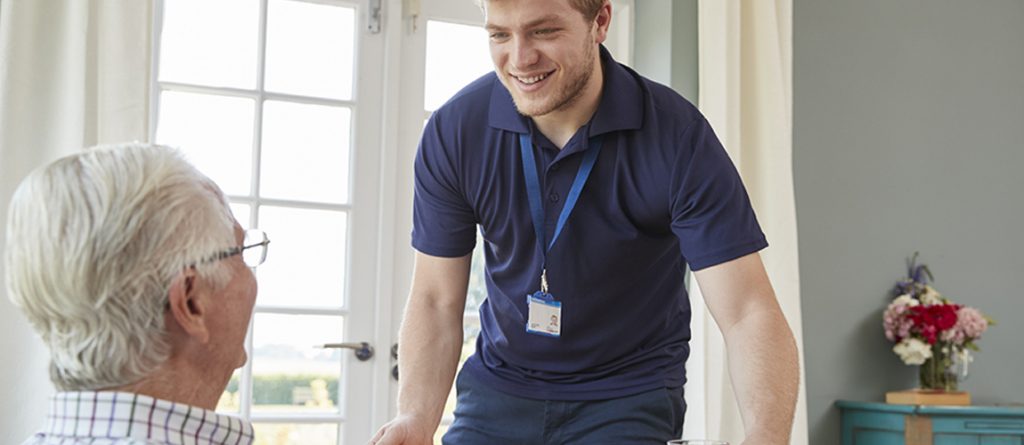 The Importance Of Senior Caregivers
Caregivers have a very important place in the communities they serve. At StoryPoint, senior caregivers spend their time working with residents to provide them with personalized care and also to get to know them in order to form meaningful relationships and let residents know that they belong and matter in our communities. 
StoryPoint Is Here To Help
From our caregivers to our culinary team, Executive Director and more, everyone in our community is focused on creating the absolute best experience for residents each day. To learn more about life at StoryPoint, call 1-855-407-8679.
Related: Hidden Costs of In-Home Caregiving