When families are far apart, the next best way to be together and connect is often through video chat or video calls. Making time to get together, even when that's by looking at a screen, is crucial for combating loneliness and feelings of isolation. In fact, 43 percent of adults aged 60 or older report feeling lonely for various reasons, which can ultimately have a negative effect on both mental and physical health.
While convenient, FaceTime and video calling for seniors is not always an easy process due to how rapidly technology continues to change. With a few tips, though, your older family member will be able to connect with kids, grandkids and great-grandkids without issue.
Choose One Software To Use Consistently
There are many options for video chatting, such as FaceTime, Facebook Video, Zoom, Google Hangouts, and many more. Whichever your family most commonly uses should be the go-to choice for your senior loved one. Inform your family that your loved one can be reached using that one platform to ease confusion and ensure everyone can connect when they want to catch up.
Download All Software Prior To Video Chatting
After deciding on a platform, download all software for your loved one and store it in an easy-to-find place. If your family is using computer software, ensure there is a visible shortcut on the desktop so that your loved one can easily find the platform and connect. Save all logins and passwords to make sure there are no issues logging in. If using an app, move the app to the homepage of your loved one's tablet or phone so that they can always find it. 
Tip: Make sure all notifications are turned on loud. That way mom and dad never miss an incoming call from you.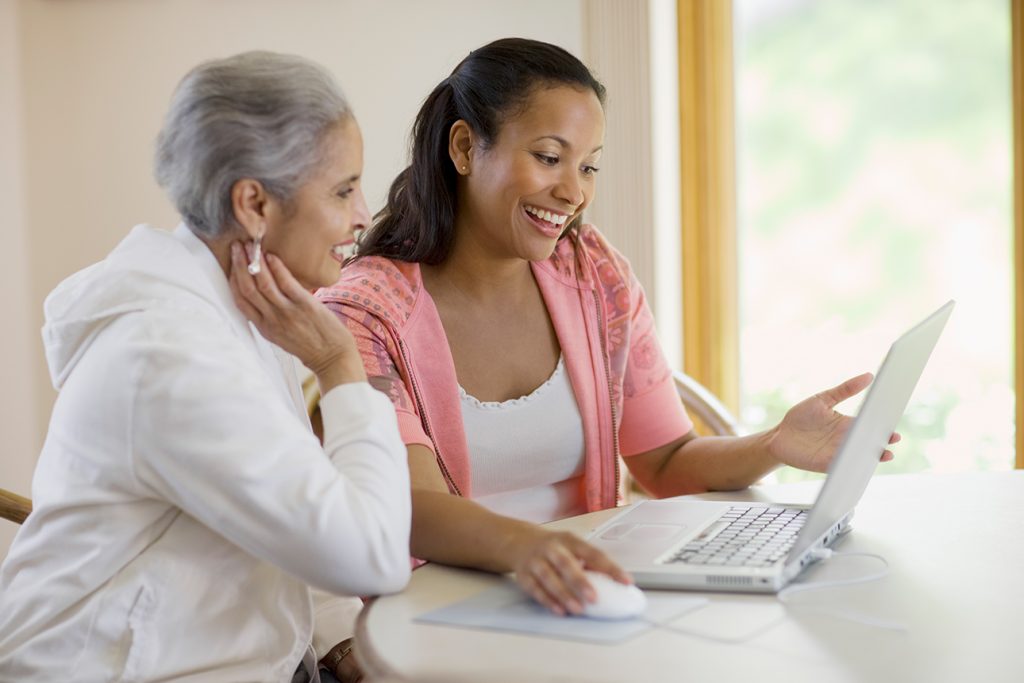 Purchase An iPad Or Tablet To Use As A Video Chat Device
When teaching your family member how to video chat, you might find that having too many options can muddle the process. One possible solution is to purchase a specific tablet or smartphone and dedicate that device solely to video chatting. That way, only one app is visible, and your family member will know what to expect when the device rings. 
In addition, tablets offer a larger viewing surface for seniors. They're also more portable than a traditional desktop, meaning seniors can use them from any room in the house.
Practice Makes Perfect
Whenever possible, practice video chatting with your loved one when you are physically with them. Show them how to make calls, accept invites and call their friends and family. Seeing everyone's faces will be motivational for them to learn how to connect more frequently. In addition, working through the video chatting process in real-time means you can immediately answer any questions that arise and troubleshoot any tech issues.
If you're not able to walk through video chatting while in person with your senior family member, try to call them on the phone and walk through the process as slowly and thoroughly as you can. Patience is key — and as the old saying goes, practice makes perfect.
Tip: Write out a step-by-step guide for how to open the video application and use it so your loved one has something to reference the next time they video chat without your guidance.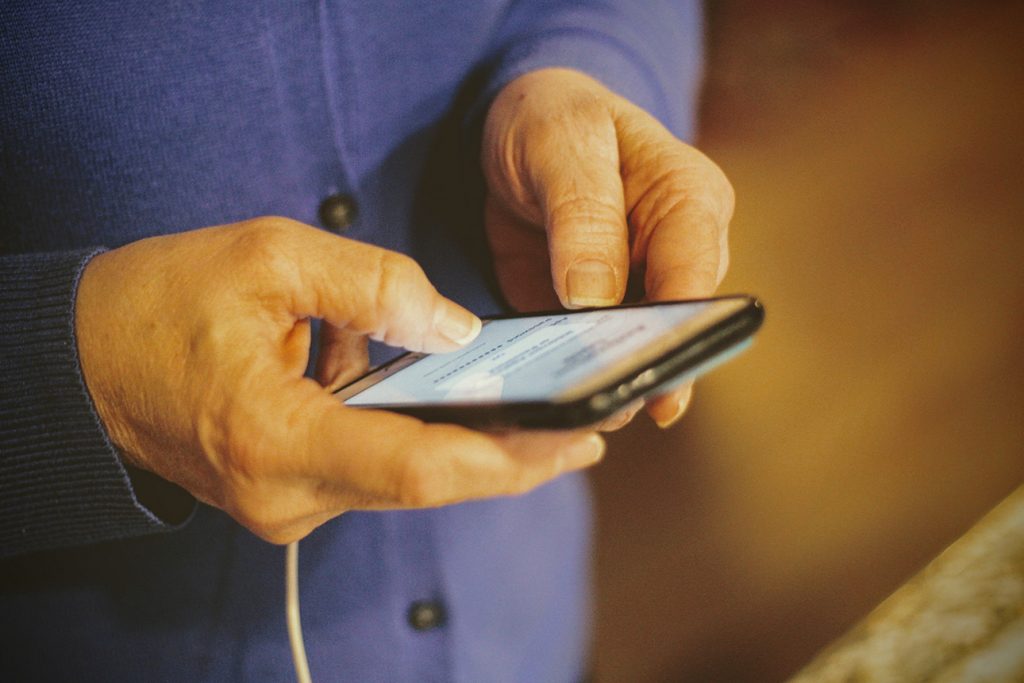 Reach Out To A Friend For Help
If video chatting is proving to have a slower learning curve, reach out to a friend or family member that lives near your loved one to help in the teaching process. Have the individual near your loved one walk them through the process from the other side. With two people helping on each end, it should be easier to connect on the call and get a video chat started. It might take a team effort, but soon enough your loved one will be video chatting with ease.
Our Community At Independence Village
At Independence Village, our staff is always available to assist our residents with whatever they may need. Our goal is to provide the absolute best service so that residents can relax and enjoy their retirement journey. For more tips on senior living, see our additional blogs here.