Now that there is more daylight, the spring season begins to take hold.
Research suggests that spending time in the sun can help increase energy levels and creativity. Warm weather has significant mood-boosting qualities, for example, some have found that they are happier and healthier in the warmer months versus the colder months. Here are other ways warm weather can help improve one's mood.
More Sunshine
With the slow arrival of spring, the days are much longer than they are in December. The longer days give us more energy to get things done. Although every day is made up of 24 hours, the daylight changes our perspective of time. The additional hours of daylight bring the perfect opportunity for seniors to sit back, relax and enjoy the extra time.
30 Minutes In The Sun Can Positively Impact Mindset
Exposure to sunlight can help lower stress levels in many scientifically proven ways. As you age, sun exposure can reduce pain by decreasing stress levels. Vitamin D also plays a role in how daily routines are completed. From reducing stress to increasing positivity, a happy mindset will take you a long way.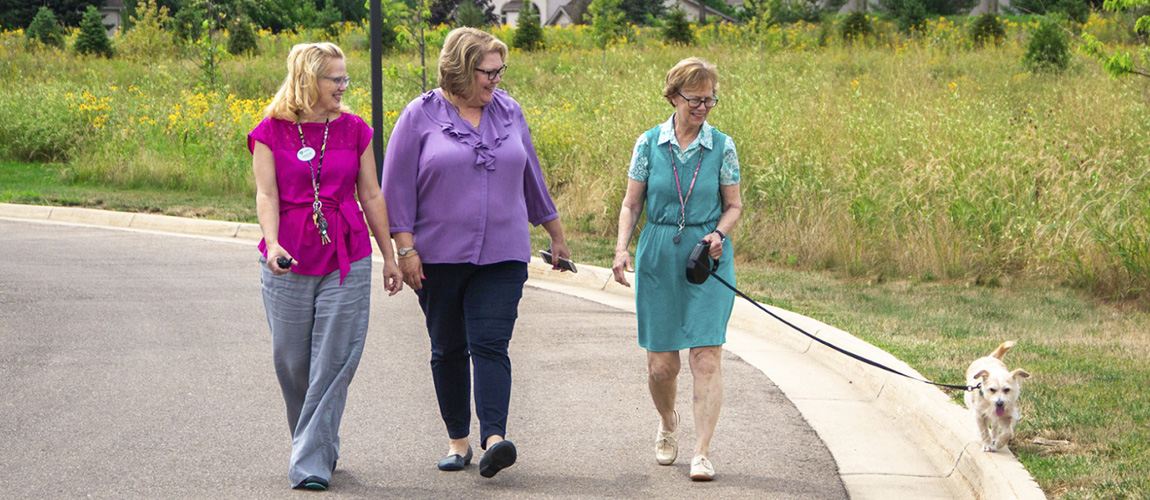 The Spring Season Can Help Improve Mood, Even Indoors
There are many ways to avoid pesky bugs or a sudden gust of spring wind by bringing the fun inside. An occasional stroll outdoors will do wonders, but so can a productive morning near a window. Longer exposure to the sun can help make the time spent doing routine activities a bit less mundane.
By stepping out of a winter routine, now there is more time to do the things that spark joy. Weather can be unpredictable, so it's good to reap the benefits of the extra daylight and warmer temperatures.
If you are unsure of what to do, take advantage of the various events we offer at StoryPoint. Regardless of what you choose to do, we encourage seniors to take in all the warmth during this spring season.
StoryPoint Encourages Spring Fun!
At StoryPoint, we encourage residents to take advantage of the extra daylight. Contact our team today to see how we can help you stay busy outdoors during the springtime with our life enrichment team.