Loneliness can affect those in all stages of life, and especially seniors. In fact, the National Institutes of Health found that loneliness in seniors leads to health issues such as a decline in mobility and even an increased risk of death.
In short, loneliness in seniors is serious, and it takes a toll on much more than mental health. In addition, as COVID-19 continues to impact the ability of people to gather in-person, social isolation is more of a problem than ever.
Below are some signs of loneliness to be aware of in your loved one, as well as other solutions to help the seniors in your life overcome feelings of loneliness and social isolation.
Signs Of Senior Loneliness
There are many signs of senior loneliness, if you know how to spot them. Here are a few to look out for:
1. Recent Life or Relationship Changes
Did your parent recently become a widow, or did a dear friend of theirs pass away? Did mom's long-time neighbors move out of the area?
Changes within the relationships in our lives can throw us out of our social routines. Activities that your loved one used to do with a friend who is no longer nearby can mean they stop doing that activity, and may ultimately leave them feeling lonely.
How You Can Support: Losing the people we love, for whatever reason, can lead to drastic shifts in our lifestyles. If you're noticing your loved one seems to be struggling to move past an event, be there for them through their grief. Try to sympathize and understand where they're coming from while showing them all the good in their life. Did mom's weekly happy hour friend move away? Remind her they can still get together virtually.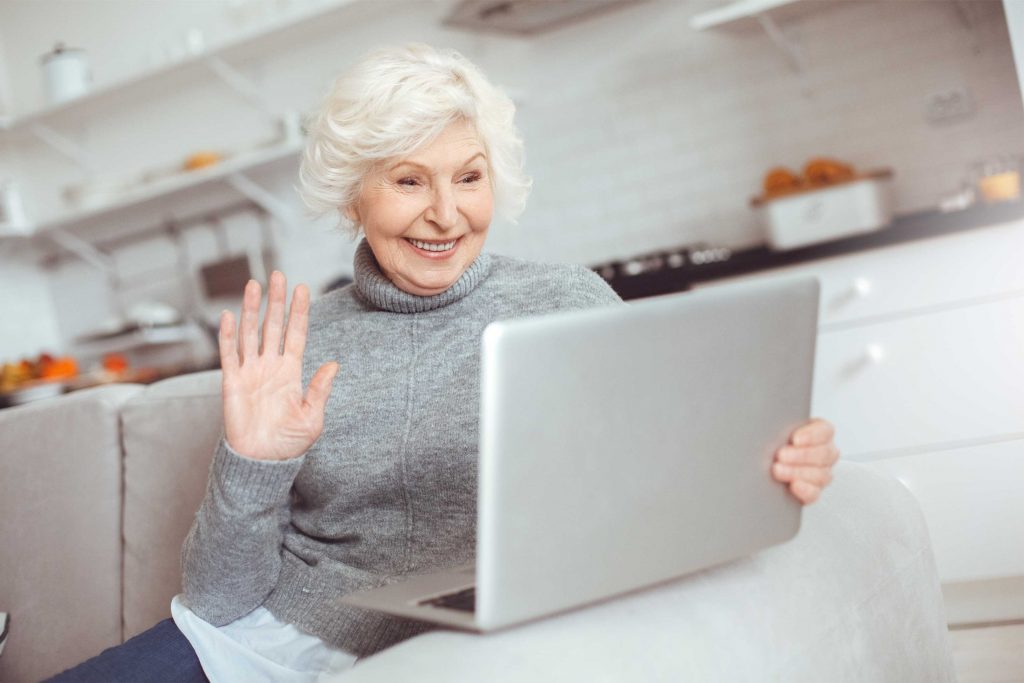 And remember: Grief takes time. Some days might be better than others for your parent, so practice patience and offer them continued support.
Related: 4 Social Distance-Friendly Senior Activities
2. Change In Eating Habits
Food is commonly used to soothe unwanted feelings. If you notice your loved one opting for more unhealthy foods, or snacking more frequently than usual, it could be a sign they're dealing with some underlying emotional turmoil.
What if mom or dad isn't eating enough? The longer they're feeling disconnected, the less energy and motivation they may have to prepare a meal or muster up an appetite. Indicators that your parent may not be eating properly include expired foods in their refrigerator or pantry and weight loss.
How You Can Support: Talk to them. Try to address the issue that's triggering their loneliness so together, you can form a plan to prevent social isolation and keep them from falling into unhealthy eating habits.
If you become truly concerned for their health, get a medical professional involved. From your loved one's primary care doctor to therapists and more, there are many professionals with experience in navigating these types of situations.
Related: Healthy Eating And Nutrition Tips For Seniors
3. Avoidance Of Social Activities
Loneliness can sometimes lead to a spiral of avoiding other opportunities for social interaction. Similar to changing eating habits, a decline in motivation and energy can keep seniors from trying to engage with friends or accepting invitations to interact with others.
If your parent seems to be opting to stay home more, it could also indicate they are experiencing health issues — perhaps their memory is declining, or they aren't confident enough in their mobility to go out in public.
How You Can Support: Invite your loved one to participate in less daunting tasks. Instead of going out for dinner, invite them to your house or bring dinner to them and have a nice evening together. Have a movie night in instead of making a trip to the theater.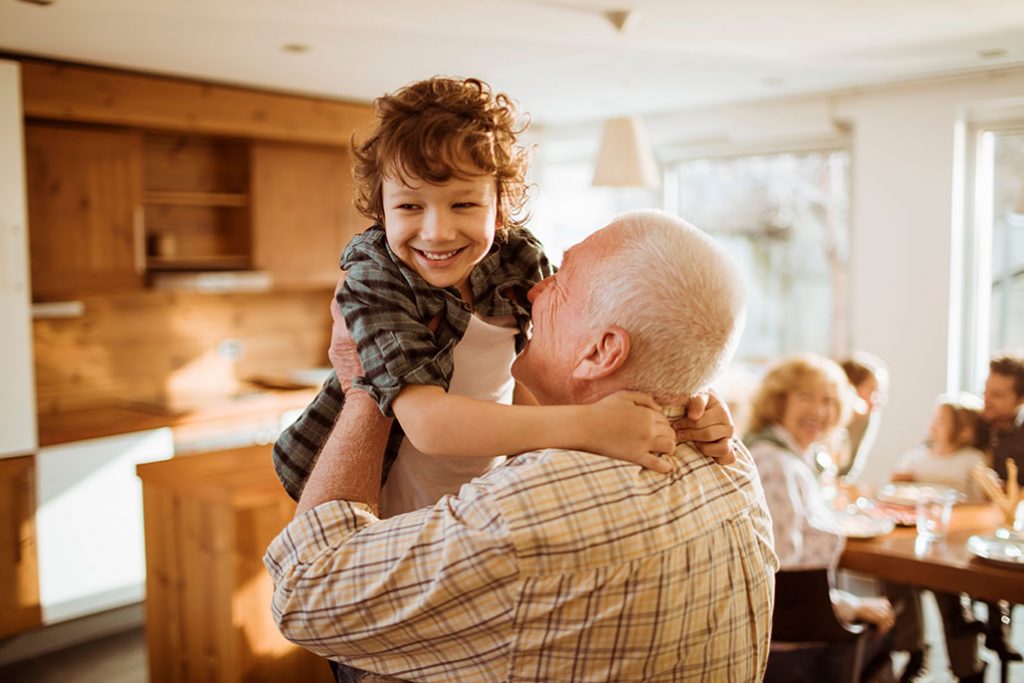 If you're noticing changes to their behavior or health, consult their physician. The earlier you and your loved one might note that something may be off, the better. That way you can form an effective plan and make changes that can help.
If your loved one is experiencing natural progressions in aging, such as memory issues or the inability to complete daily tasks, a senior living community might be ideal for getting them the support they need in a loving, social setting.
How Senior Living Communities Help Lonely Elderly
Senior living communities offer countless ways to prevent social isolation. At StoryPoint, our communities are solely focused on creating meaningful connections with residents to ensure they know they belong and matter as a member of the StoryPoint family.
Some of the ways senior living communities combat senior loneliness include:
Life Enrichment: The primary way that communities engage residents is through the daily activities that occur in the community. From crafts to game nights, cooking demonstrations to exercise classes, there's something for everyone to participate in.
Communal Dining: Sharing a meal with neighbors is a great way to socialize, and at senior living communities, most residents enjoy at least one meal (typically dinner) in the dining room. At StoryPoint, we seat like-minded residents together to help foster friendships and encourage conversation.
Dedicated Employees: One of the best things about senior living communities is that there is always an employee close by to engage with residents. At a senior living community, caregivers help those who need daily support, housekeepers tidy up apartments weekly, and even the front-desk receptionist offers the peace of mind that comes from knowing your loved one is never truly alone and that someone is connecting with them regularly.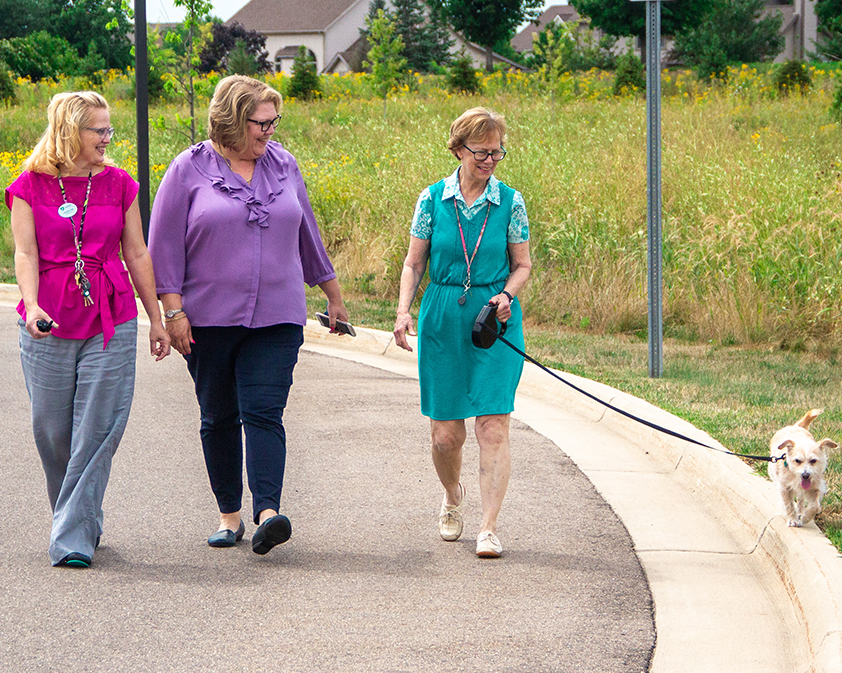 StoryPoint Is Here To Prevent Senior Loneliness
At StoryPoint, our employees spend each day making sure our residents get the most out of theirs. From our intentionally planned life enrichment activities to our Executive Chef walking the dining room each evening, everything we do is designed with our residents in mind.
Call us today at 1-855-407-8679 for more information about life in our communities.