Sometimes an adult child will notice that their aging parent needs extra support in his or her daily routine. When this happens, the adult child can sometimes fall into the role of their parent's caregiver without any notice. Other times, it can mean that the family has to consider other options to get the support their loved one needs, especially if they have children of their own or work full-time. Here's how to navigate caregiving responsibilities.
Different Levels Of Responsibility
There are many varying degrees of caregiver responsibilities. These variances depend heavily on two things:
The relationship between the caregiver and the person receiving care
The amount of care that the specific person is in need of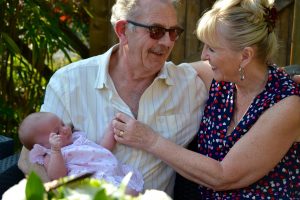 More often than not, a family member of the person in need of care will take on the role of a caregiver. Sometimes this can happen slowly, by just providing extra help around the house or by running errands. But, other times the responsibilities can quickly multiply. When this occurs, it can cause the family to seek outside aid.
SEE ALSO: Top Three Tips for Caregivers
Typical Caregiving Responsibilities
While caregiving responsibilities will vary from family to family, many family caregivers aid with the following:
Medication Reminders and Administration
Food Preparation
Help with House Maintenance
Financial Support
Help with Mobility and Transportation
Socialization and Combating Loneliness
Care Planning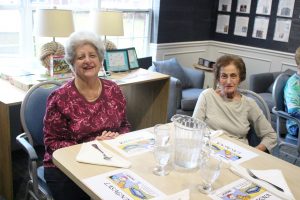 It is vital for families to connect on the best-case scenario with regard to providing care, and find a way to make that a reality. It is great when a family can coordinate and work together to take turns delivering the assistance and care that is needed. If that is not possible, it can be helpful to ask for outside assistance.
There are several options to get additional support, like hiring a part-time or full-time caregiver. Another route of getting additional help could be moving your loved one into a senior living community. Senior living offers a dedicated team of individuals from multiple departments that will all work together to ensure that your family member is happy and healthy. Some families find that this level of assistance is the best option for their loved one, as it is a support system of people and not just one person helping.
RELATED: Home Care vs. Senior Living: What's the Difference?
Caregiver Support Resource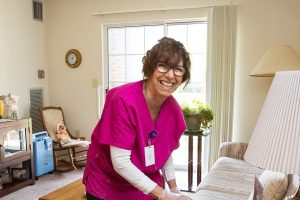 One helpful resource that caregivers might find beneficial is a support group either in person or online. It can benefit you to connect with other caregivers going through similar circumstances, as they might be able to provide successful tips that have helped them in the past. In order to find a local support group, you can visit www.caregiver.org.
Be Kind To Yourself
Caregiving is a massive job with many responsibilities and requires a substantial commitment of your time. Remember to ask for help when you need it, prioritize your own self-care and be patient with your loved one and yourself.