The holiday season is rapidly approaching, which, for many, means it's also shopping season — gifts are being purchased for loved ones, and stores are offering Black Friday and other seasonal discounts that many take advantage of. 
This year, though, with COVID-19 impacting stores' capacity limits, protocols around social distancing and more, holiday shopping is likely to look different than it has in years' past. Online shopping is a safe alternative to in-person shopping that has been growing in popularity. In fact, it's projected that by 2021, more than 230 million people in the United States will utilize online shopping. 
Here are online shopping tips for seniors as well as perks of turning to online stores to help make sure your virtual shopping trip is a successful one.
1. Make A List
Shopping is shopping, whether you're online or in-person at a store. Just like while in a store, it can be easy to become distracted by everything else an online shop has for sale, which is why creating a list of the items you're looking to purchase can help keep you on track.
List-making tip: Before you even begin your online search, write out the names of every person you're looking to purchase for. Then, under each of their names, plan out what you're thinking of giving them. That way, you can shop with purpose (or at least re-focus if an online ad or an item on the site you're looking at takes you away from the goal of your shopping).
2. Search Multiple Sites
One of the benefits of online shopping is the ease in which you can compare prices on an item you are looking to purchase. If you find something you'd like to buy, first use a separate tab while in your internet browser to search for the item to see if it is available elsewhere. 

Price comparison tip: Remember to check for coupons or other discounts during your price search. In particular, many online shops offer discounts for first-time buyers.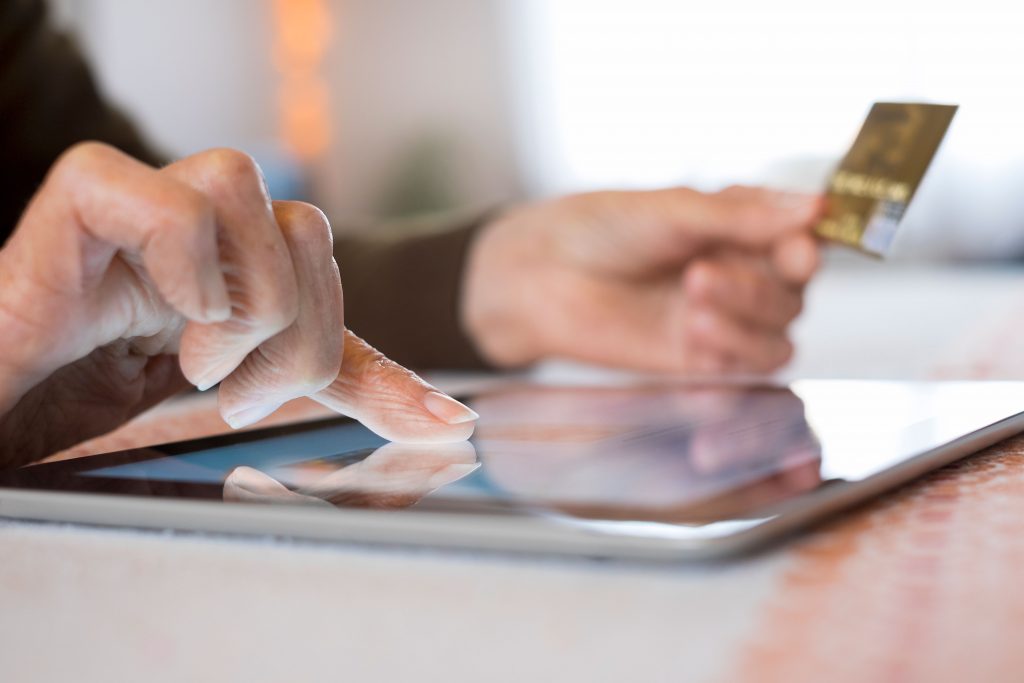 3. Use A Credit Card
While both debit and credit cards can be used during online checkout, a credit card is often the safer option, as this form of payment typically provides users with greater protection against fraud. In addition, in the event your credit card information is stolen, the money that's actually in your bank account isn't being taken, and you can close the account without it impacting other accounts where your checking account may be linked. 
Other cyber shopping tips include:
Make sure the site is secure: In the website URL, verify that it begins with "https." The 's' at the end indicates that the website is secure and that your information will be protected.
Create a unique password: If you are a new visitor to the online shop and decide to make an account, use a password that is different from passwords you have for other accounts. That way, in the event of a data breach, only that account is compromised.
Only provide necessary information: If a site is asking for sensitive information such as your social security number or driver's license number, it's likely a scam.  
Related: 4 Common Scams Targeting Seniors
4. Verify Shipping Terms
Designating your preferred shipping method or understanding the shipping terms provided by the store is key before completing your checkout for a few reasons: First, you want to make sure you know what the shipping charge is so you don't face an unwanted surprise in the form of high shipping costs once you've made your purchase. 
Second, you will want to confirm your item will arrive in a timely manner. Online shopping naturally gets busier around the holidays, meaning you may experience delays in when your item will be delivered to you. 
Shipping tip: Start your holiday shopping early! That way you can avoid the seasonal rush that often results in delayed shipping times and have peace of mind knowing your gifts will be ready in time for giving.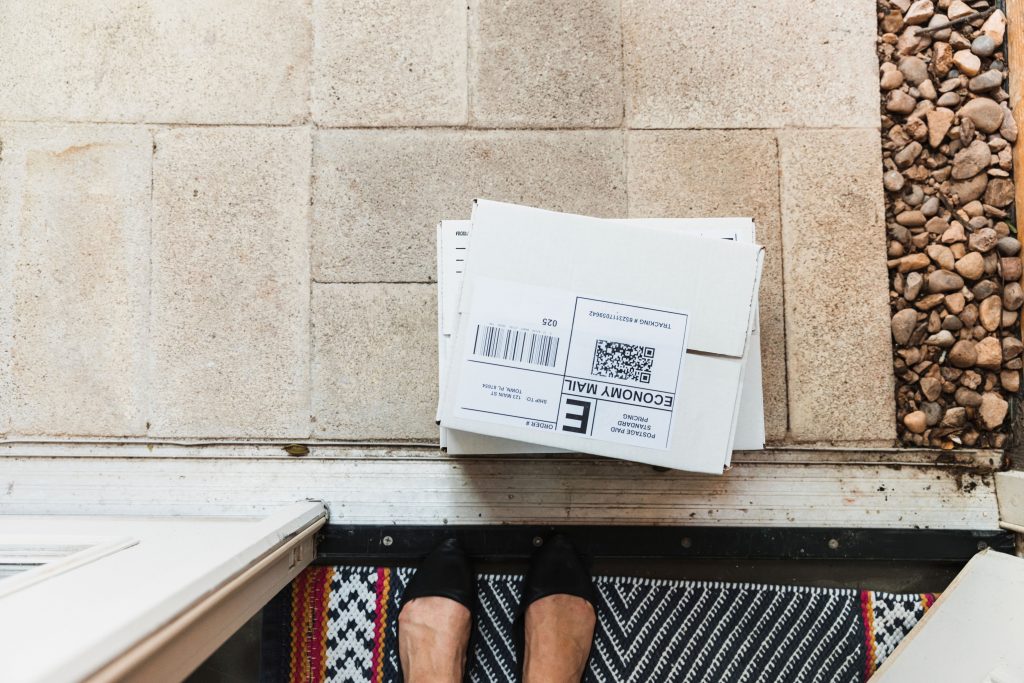 Perks Of Online Shopping For Seniors
There are a variety of perks for seniors looking to shop online for their holiday gifts this year. Some include:
Shopping from the comfort of your own home: For many, the holiday season also brings winter weather, which can be hazardous to drive and walk in. With online shopping, you can purchase everything you need while safely at home. The best part? It's all delivered directly to your door. 
In addition, with COVID-19 still having an effect across the globe, at-home shopping is a safe alternative to being out and around others during a time when shopping is often at a yearly high.
Digital coupons: Many online stores automatically add coupons to your cart at checkout, so you don't have to worry about bringing coupons with you to the store. If you have an account with the store you're shopping at, often coupons or discounts are emailed to you. Check your email prior to completing your purchase to ensure you aren't missing out on savings.
Online shipment tracking: After your purchase, you will receive a confirmation email with tracking information, so you can monitor exactly when your shipment will arrive.
Item reviews: Often sites display reviews from others who have purchased the item. Before you make your purchase, you can (and should!) read these reviews to make sure you're buying a quality item.
Enjoy The Holiday Season At Independence Village
At Independence Village, you can enjoy online shopping, avoid the hassles of winter and join a family of people who can't wait to meet you. Call us today at 1-844-403-6569 to speak with our team and to learn more about life at Independence Village.
Related: At-Home Caregivers: How To Make The Holidays Special
Related: What To Expect Celebrating The Holidays At A Senior Living Community
Related: Our Favorite Holiday Cookie Recipes