Physical activity is critical for the mind and body, but during the winter months, it can be more difficult to stay active. Even though it may be challenging, staying active throughout the entire year is important for overall quality of life, health, memory and sleep. Here are some senior activities to consider to keep yourself moving this winter season.
Take Walks Inside And Outside
Even though staying inside all day with a book and a cup of tea is tempting, make a point to get up and move around on a regular basis. Senior workout routines don't have to be complicated. One way to get your daily workout in is by simply going for a walk. Walking has been shown to maintain good health in a multitude of ways, including healthier joints, bones and muscles.
If it is a mild day outside, you can put on your hat and gloves and go for a walk around the block. For those blustery days, you may be better off staying inside. Even taking a stroll from room to room can be a great way to get your body moving.
If you're looking for a change of scenery, there are many other places to get your steps in. You may even want to consider meeting a friend or family member to make it more of a fun and social senior activity. Some good places to walk are:
Local neighborhood parks

Public trails

Malls and supermarkets

Indoor or outdoor tracks
Depending on where you choose to walk, it's helpful to be mindful of crowds. Consider going on your walk early in the morning or during an off-hour when less people are out in general. Less crowds will give you more space to move around and make for a safer and more relaxing experience overall.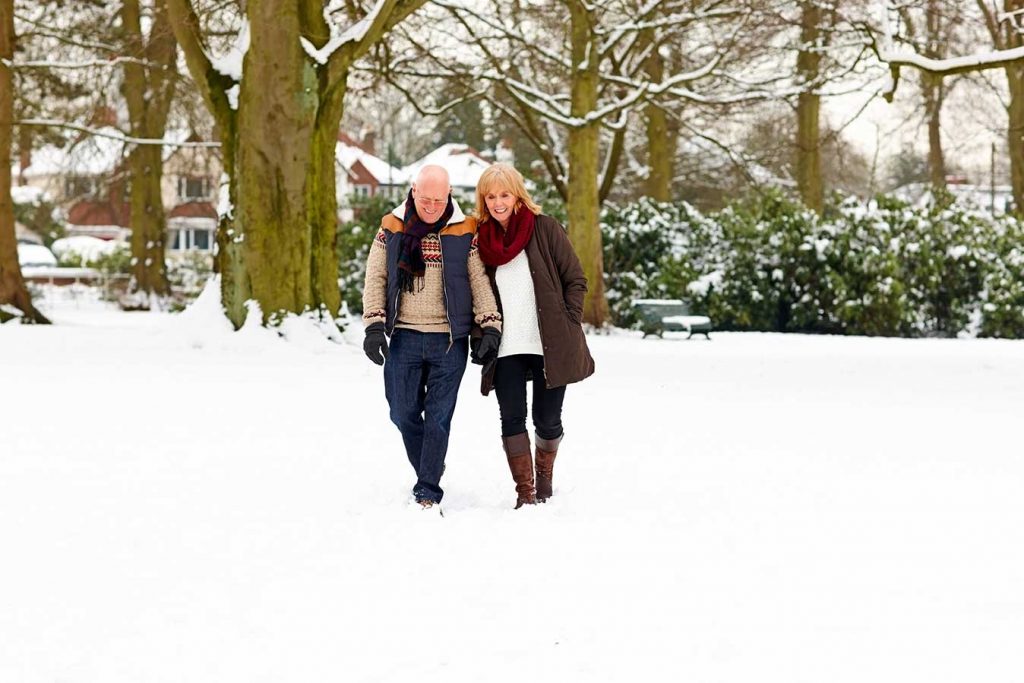 Senior Workout Classes
A fitness class provides structure to your senior workout routine, ongoing health benefits, and the opportunity to socialize and meet new people. Another advantage of participating in a class is having an instructor present to offer specialized guidance as well as evaluation to help prevent injuries. Some common senior activities offered include:
Jazzercise
Chair aerobics
Water aerobics
Line dancing
Stretching, flexibility and balance
Strength training
Many community classes provide the option for seniors to participate virtually. You can access the class from your computer or mobile device and enjoy the benefits of the class right from your living room.
At-Home Exercises
You don't necessarily have to leave the house in order to get effective exercise, which is especially beneficial during the winter months when walking outdoors or driving can be hazardous. Simple stretches, aerobic activities and even strength training can all be done from the comfort of your own home. Whether it is marching in place, mopping the floors, playing with a pet or doing yoga, any form of movement can have a positive influence on your health.
Want to take your at-home exercise regime a step further? Set up your own at-home gym by investing in the proper equipment. Think about the activities you enjoy most and do some research on the types of workout equipment that would make sense for your home. Many at-home senior workout routines include one or more of the tools below:
Treadmill
Dumbbells and kettlebells
Elastic bands
Stationary bike
Rowing machine
Yoga mats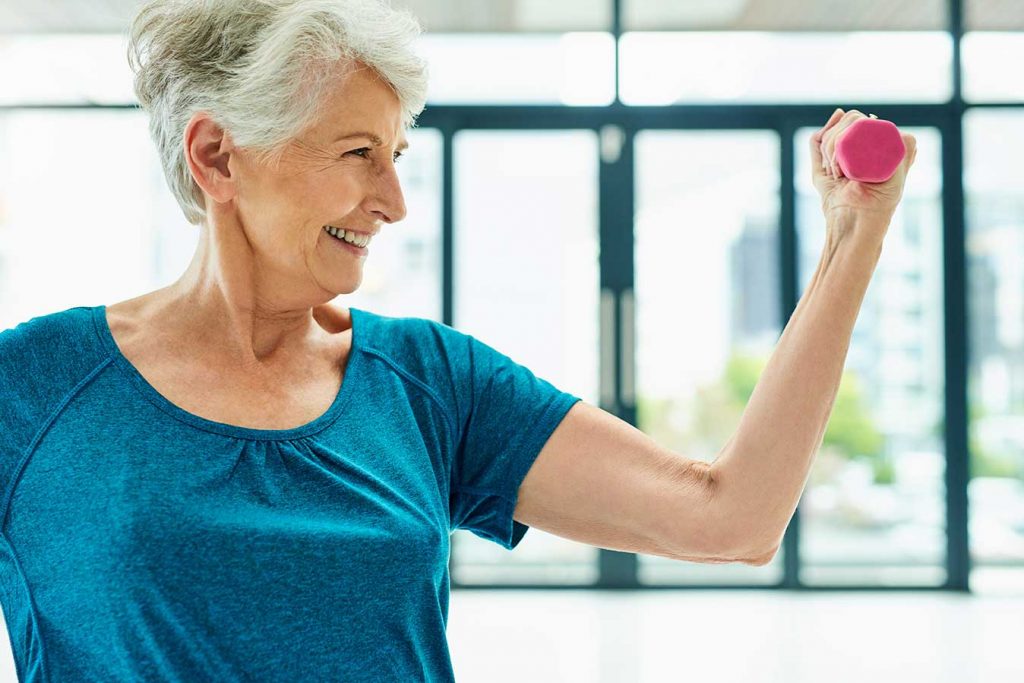 Exercise Videos For Seniors
If you are looking for a new challenge or maybe just a break from your usual workout routine, seek professional guidance from exercise videos for seniors. The instructors in these videos not only provide structured senior workouts, but they also motivate you to push yourself harder in order to get stronger. Their voices alone can keep you going, introduce new moves and provide you with helpful countdowns as you do reps and hold certain poses. Exercise videos are available in a variety of formats such as DVDs, or as online videos via YouTube. Many videos are even specialized in a particular exercise variety such as:
Low-impact aerobics
Yoga
Pilates
Tai Chi
Stretching
Make The Most of These Colder Months
With the winter months upon us, it's time to find ways to keep moving and maintaining your health as best as you can. Choose the activities that you enjoy most and that work best for you. Winter is a great time to try new things and develop new, healthy routines.
At StoryPoint, we value health and happiness and are here to help you on your health journey. Start your journey today by speaking with one of our Community Specialists.
Related: Low-impact Exercises For Seniors
Related: Best Exercises For People Over 60
Related: Staying Active While Having Fun