National Grandparents Day is September 8. From spending time with grandchildren and loved ones to doing something for yourself, this day is a time to celebrate you.
Here are numerous ideas for enjoying National Grandparents Day.
10 Activities To Do With Your Grandchildren
Play puzzles and games.
Partake in a favorite hobby.
Show your grandchildren the music you loved.
Tackle an arts and crafts project together.
Invite your grandchildren to join an activity with you at your community.
Spend time together outside or take a walk around your community.
Read a favorite childhood book together.
Watch yours (or your grandkids')
favorite movie.
Teach your loved ones how to make your signature dish.
Invite your grandchildren over for dinner at the community and hold a sleepover at your apartment.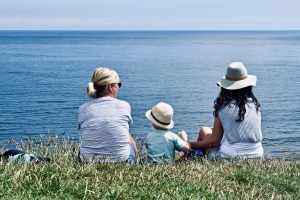 Unable to spend National Grandparents Day with your grandchildren? Here are other ways to celebrate:
Get extra involved in community activities.
Take time to do something you've been putting off, like starting a new book or calling an old friend.
Indulge in self-care and spend a few hours in the beauty salon.
Spend some time relaxing outdoors.
Celebrate National Grandparents Day with Independence Village
We're so excited to celebrate National Grandparents day with all of the grandparents living in our communities. Reach out to your local Independence Village to see how you can join in on the fun!