As temperatures drop in the Midwest, seniors and their families will find it much more enjoyable to head outside and enjoy nearby family activities without concerns about the summer heat. Autumn is not only one of the best times of the year for strolls through nature, it is also a great time to try seasonal produce, create fall-colored crafts, and even have a picnic. Here are eight ways seniors can enjoy the autumn season in Chesterton.
Head To The Farmer's Market
Autumn is the perfect time to head to the farmer's market for fresh produce, cheeses and delicious meats. A local favorite is Chesterton's European Market. The market is open every Saturday from May until October, which means families have until late autumn to enjoy artisan bread and pastries, boutique creamery cheeses, ethnic foods, oils, farm-fresh produce, and even fun miscellaneous items like clothing, jewelry, and flowers. The market also features live music performances from local artists every week.
Dog Days Ice Cream Parlor
Think September is too late to grab an ice cream cone? Think again. Dog Days Ice Cream Parlor in Chesterton is always open for business. 
This gourmet ice cream parlor in historic downtown Chesterton is the perfect stop for families looking for hand-dipped frozen confections, gelato, sorbet, shakes, floats, seasonal drinks and even soda. Dog Days Ice Cream Parlor is local, family-owned, and open for sweet enjoyment all year round.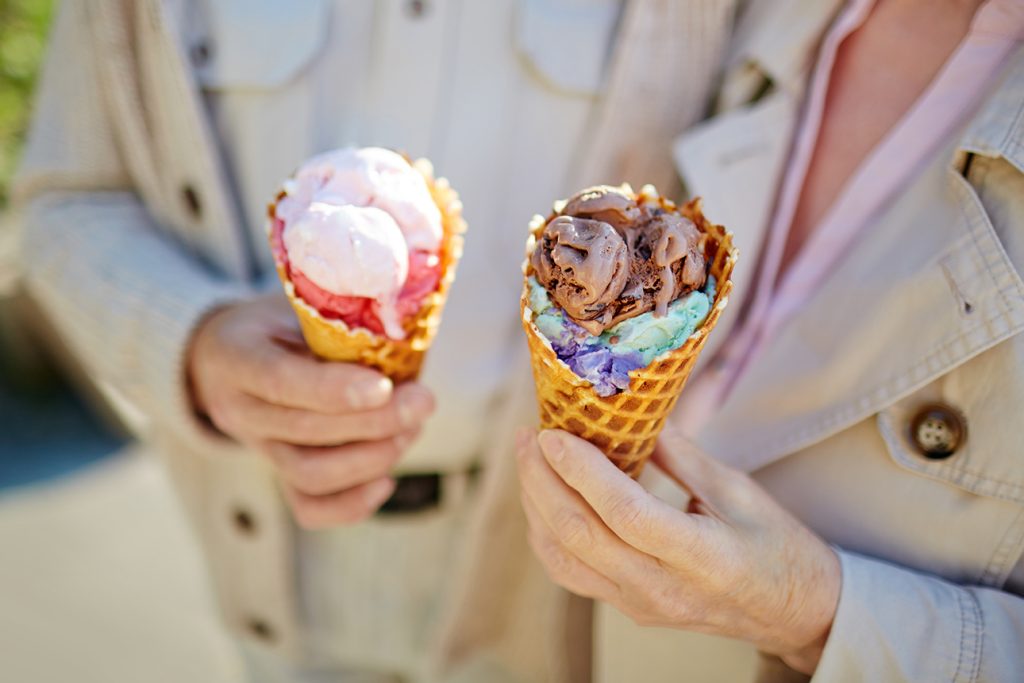 Prairie Dunland Trail Or Coffee Creek Watershed Preserve
If you're looking for a great spot to see the autumn leaves and take a stroll, look no further than the Prairie Dunland Trail. The trail is a lengthy 10.3 miles end-to-end, but walkers can enter at multiple entry points and walk as little or long as they prefer. 
Prairie Dunland Trail is an asphalt trail, so it is accessible for wheelchairs and provides a stable surface for an enjoyable walk. The trail starts and ends on South 15th Street between Broadway and West Indiana Avenue (Chesterton) and North Hobart Road and East Cleveland Avenue (Hobart).
A second option for checking out the stunning autumn colors is the Coffee Creek Watershed Preserve. This trail system has five miles of trails and allows visitors to enjoy the natural landscape and ecology of Indiana. The trail is 8-feet wide and made with brick, which not only allows water to flow freely through the park, it also creates a usable path for bicycles, wheelchairs, strollers and walkers.
Pick Out Farm-Fresh Produce At Acorn Acres Farm
If you have yet to visit Acorn Acres, get ready to feast your eyes (and stomach) on this picturesque shop and the local family farm. The shop has a rotating produce list based on what is in season, which means every adventure is a delicious surprise. The farm has been sustainable since its beginnings in 1969, avoiding all synthetic herbicides, fungicides and pesticides. Local restaurants and businesses that use the farm's ingredients include Valpo Velvet, Tiger Lily Café and Hunter's Brewing.
Get Creative At Artsmith Studio
For an indoor activity that's fun for everyone, consider an afternoon painting and crafting at Artsmith Studio in Chesterton. The studio offers instruction in painting and drawing for adults and children. A class is generally an hour-and-a-half-long, and artists can even pick their own theme (or follow a teacher's suggestion if preferred). 
For a more adult-themed class on a Friday or Saturday evening, participants can paint an image themed around a movement of art or a famous image or artwork. All materials for painting are handled by the studio, while attendees can bring their own food and beverages. Paint with cider or a spiced wine to make the experience even more seasonal.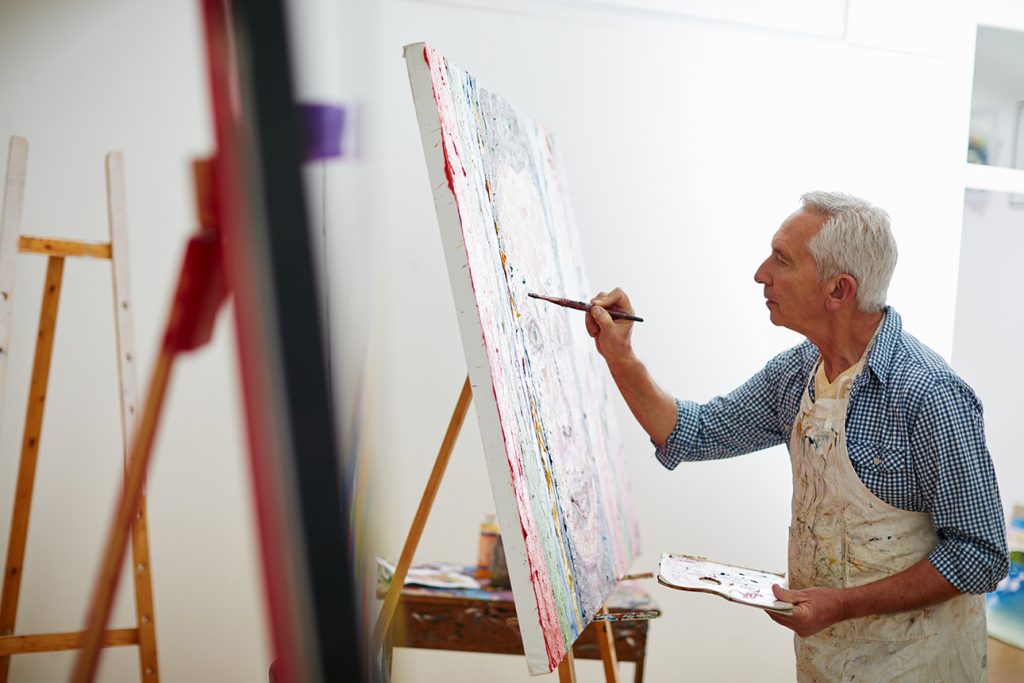 Go Fishing On The Lakefront Riverwalk
The Portage Lakefront and Riverwalk is a 57-acre lakefront park featuring beaches, a walking trail, a pavilion, handicap-accessible trails and restrooms, and more. The park is also open daily for those who want to fish off the shoreline and piers. The breakwater not only provides easy access for fishing but also a perfect viewing spot for bird watching.
Indiana Dunes National Park
A long-time favorite of locals in the Chesterton area, Indiana Dunes National Park is always worth a visit. Autumn weather means fewer visitors and a more peaceful trip to see the dunes. The dunes have thousands of acres of space to enjoy the coastline on foot or by bike. For those interested in doing more than enjoying the beaches from a blanket, the dunes also offer easy access to birding activities, fishing, hiking and paddling (boats can be rented along the shoreline).
Bailly Homestead And Chellberg Farmhouse
Located inside Indiana Dunes National Park, the Bailly Homestead and Chellberg Farm offer a glimpse into Northwest Indiana's history of settlement and growth. The Bailey Homestead once belonged to fur trade pioneer Joseph Bailly de Messein and has been restored to its original appearance. During the summer and early fall, the homestead is open for scheduled tours. Visitors can also view a two-story log cabin, which was once a small chapel, a brick house built by Rose Howe (Bailly's daughter) and a storehouse.
Not too far away from the Bailey Homestead is the Chellberg Farm,  which was built by Swedish immigrants Anders and Johanna Chellberg. Three generations of the family lived in the still-standing farmhouse, and the family members have been producing maple syrup since 1930 from the property's maple trees. During the annual harvesting of maple syrup, tourists can visit the farm, buy delicious maple syrup and learn the maple syrup-making process. 
Events And Activities At StoryPoint Chesterton
 At StoryPoint, residents can enjoy daily activities and events every season of the year, including off-site excursions to some of Chesterton's local hot spots. To learn more about our events and life at StoryPoint Chesterton, call us at 219-983-1300.