Wondering how to brighten up a loved one's 80th birthday? Our gift guide is here to help. We've rounded up 20 unique, memorable and thoughtful 80th birthday gift ideas that will make them feel loved and appreciated.
Whether they're family, significant other or friend, we've got great gifts for everyone. Let's get right into it!
They can embrace cold weather in style with this heated jacket. The ORORO Women's Lightweight Heated Vest with Battery Pack works by heating carbon fiber elements in its lining using a lithium-ion battery held in a special pocket, keeping them warm and snug during cold weather. Its lightweight construction means she can wear it without restraining her movement.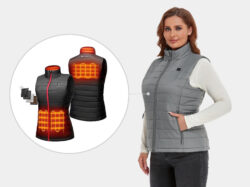 CHECK THE PRICE
If you know a senior that likes to spend time in the garden, this Ohuhu Garden Kneeler and Seat will help them elevate their gardening game.
It comes with a supportive, cushioned kneeling pad that helps reduce pressure on their joints, helping them enjoy their hobby for longer. It also comes with a handy pouch for all their gardening tools.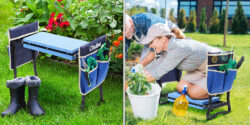 CHECK THE PRICE
For their 80th birthday, you can upgrade a senior's personal care with the Coway Bidetmega 400E bidet. It's easy to install and comes with an LED light for better visibility at night. It also has a three-level heated seat that can be adjusted to their preference.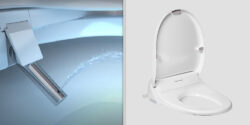 How about celebrating your loved one's birthday with this Born in 1943 Game Bundle? All the games are easy and super fun to play. It's also a great way to support a senior's cognitive abilities.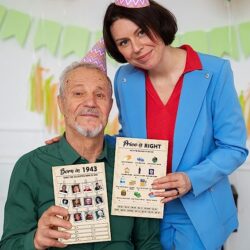 Take your family member on a nostalgic journey with an authentic Old Newspaper from the day they were born. This thoughtful keepsake will help them rediscover their personal connection to the past.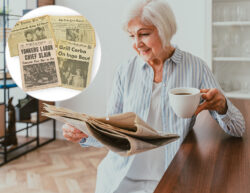 Bring the spa to your loved one with a home foot massager. This HoMedics – Shiatsu Air Max Foot Massager with Heat will give them a spa-like experience from the comfort of their home.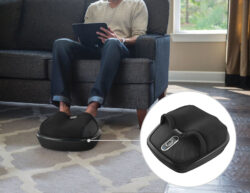 With the American Lifetime Large Digital Clock For Seniors, your loved one will never miss reminders for important tasks, like taking their medications. Its bright display is easy to read, even in low light conditions.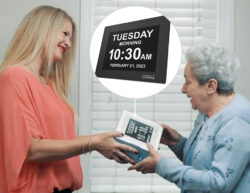 Put a smile on your loved one's face with this genuine 1943 British Farthing Coin from the reign of King George. It's a unique keepsake for any coin collector or history buff.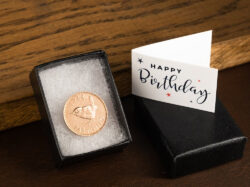 If you're looking for 80th birthday gift ideas for someone that struggles with sleep, this Weighted Idea Weighted Blanket made with soft and breathable fabric may help them sleep faster and longer. It's machine-washable, and comes in a variety of sizes and colors.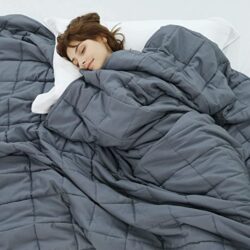 This Back Scratcher makes for a great 80th birthday gift. It comes with an extendable handle and soft bristles that are gentle on your loved one's skin.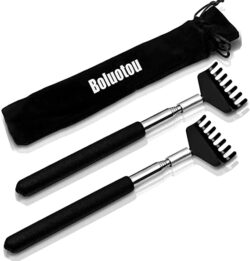 This 80th Birthday Print with 80 heartwarming affirmations will brighten up your family member's 80th birthday. This product is sold as a printable file that you can frame, adding a more personal touch to the gift.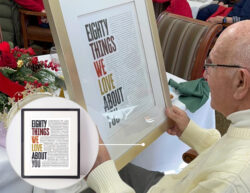 This Large-print Coloring Book makes a great birthday gift for someone who's into nature. It's full of beautiful and unique pieces that are thoughtfully designed for adults and seniors. If you're looking for gifts that are fun and great for cognitive function, this one checks the box.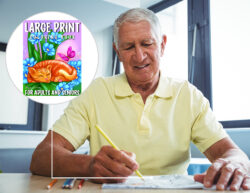 If your loved one is into reading, this e-Reader will make their 80th birthday special. The Amazon Kindle Paperwhite comes with a sizable 6.8-inch screen that makes text crisp and easy to read for long hours. It's also waterproof, so they won't have to worry about accidental spills while enjoying their favorite novel.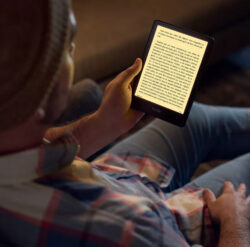 This YETI Mug protects hands from hot or cold liquids while keeping contents insulated. It's dishwashable and comes in a variety of colors and sizes.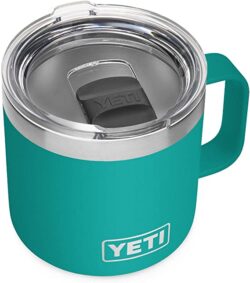 Celebrate your husband, dad, granddad, uncle or brother's 80th birthday with this stylish and functional Engraved Tea & Biscuits Board. Engraved with a thoughtful "Eight-Tea" dad joke, this practical gift will bring a smile to their face.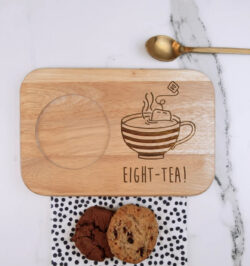 If you're looking for affordable, yet thoughtful gift ideas for an 80th birthday, you should consider this Tree Of Life Poster with customizable heartwarming messages. It will make your loved one feel cherished, while also spicing up their wall decorations. It comes in a high-quality print designed to last forever.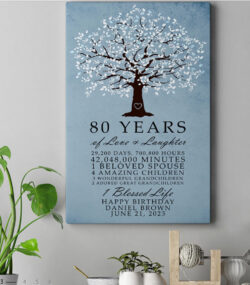 This Henghere Red Wine Glass is a great gift for a wine lover. It's imprinted with movies, singers and the country's population from 1943 to add a commemorative touch. It's made with high-quality glass to ensure it lives through many memorable toasts.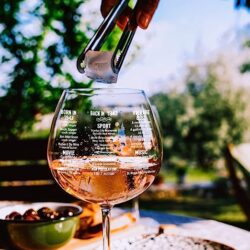 Brighten your senior's 80th birthday with this fun makeup purse that says "I'm Not 80 I'm 18 With 62 Years Experience." The Byqone Purse is great for carrying cosmetics, makeup brushes, tissues, electronics, you name it. This gift comes in a stylish vintage look with a smooth zipper that's easy to open and close.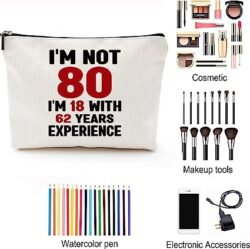 If your loved one is into golfing, they'll love this Wilson Ultra 500 Distance Golf Ball. It's imprinted with a humorous "80!?! I demand a recount!" so everyone will know whose ball it is when they're crushing it at the golf course.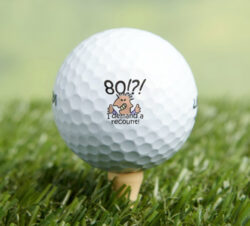 Last on our list of gift ideas for an 80th birthday is this "Limited Edition" Apron. It's a great way to keep stains and spills away from their clothes as they go about their culinary adventures. It comes with pockets for storage and adjustable straps to ensure a great fit.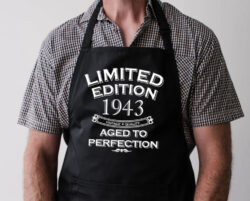 Want a few more 80th birthday gift ideas? Check out our Grandparents' Day gift guide.
Senior Living With StoryPoint Group
At StoryPoint Group, we believe your loved one's golden years should be fun and relaxed. Our vibrant senior communities are focused on our residents' needs — providing a supportive environment where your loved one can thrive.
If you think your loved one could benefit from a senior living community, we're here to help. Schedule a tour of your nearest community or give us a call at 1-844-403-6569.