FOR IMMEDIATE RELEASE
November, 22, 2023
Celebrating the biggest bar night of the year at Independence Village
To say residents are excited may be an understatement — and there's video to prove it!
Brighton, Mich. — Independence Village of Oxford is always looking for a reason to celebrate, and the biggest bar night of the year seems like the perfect excuse!
This year, the night before Thanksgiving, the community at Independence Village of Oxford is looking forward to celebrating the biggest bar night of the year in a special way. The community is planning to transform into the hottest bar in Oxford, complete with live music, cocktails, appetizers, pudding shots and much more. It's no wonder residents are so excited.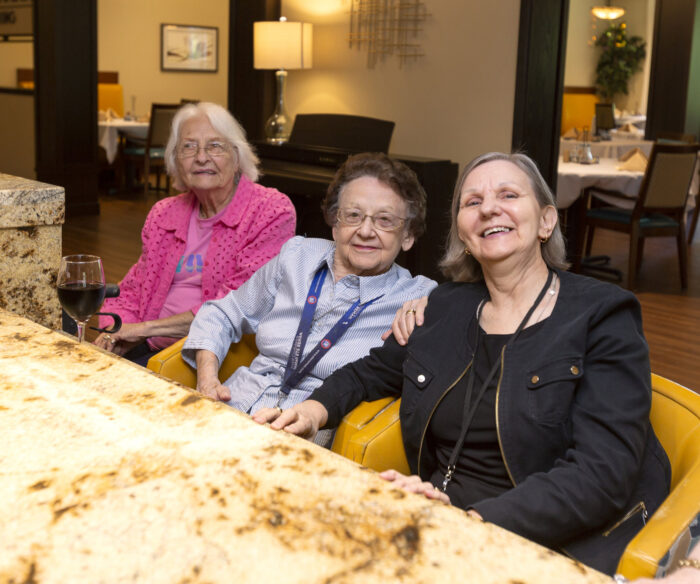 Just how excited are they? Take a look at this Independence Village of Oxford TikTok video (shown above) to see residents gearing up for the celebration. For a closer look at all the latest happenings at Independence Village of Oxford, be sure to follow the community on their social media pages.
Independence Village of Oxford is a StoryPoint Group community that offers independent living and enhanced living options. The community is located at 701 Market St., Oxford, MI 48371. To learn more about the community's full services and amenities or to speak with the Independence Village of Oxford team, call 248-236-8300.
About StoryPoint Group
StoryPoint Group is a collection of senior living communities that provides seniors and families with the support, sense of community and absolute best experiences they deserve. With communities operating across the United States, StoryPoint Group serves over 6,000 seniors in Illinois, Indiana, Iowa, Kentucky, Massachusetts, Michigan, Ohio, Tennessee and Wisconsin. Each community offers unique senior living options with select locations offering 55+ active adult living, independent living, enhanced living, assisted living, memory care and skilled nursing options. To learn more about StoryPoint Group, please visit StoryPoint.com.
Contact
Samantha Cordry
Marketing Leader