Located only 25 miles from Indianapolis, Carmel, Indiana, is the place to be if you're searching for an award-worthy city. In fact, Carmel was named the #1 Best Place to Live in the Midwest by Newsweek. And that's not all. 
Do you want to live in a safe community? Carmel was ranked the fourth-safest city by Safewise in 2020. Are you an active person? 
According to Barbend, Carmel is the #1 best city for a fit lifestyle. It's clear that Carmel has been honored with many awards, but you can only capture the true heart of the city by looking a little closer. 
Keep reading to discover more about Carmel and the many reasons you should consider Carmel, Indiana, assisted living and Carmel senior living in your retirement search. 
So Much To Discover 
Everywhere you turn, there is something new to discover in the city of Carmel. From art to music, restaurants to local shops, Carmel has something for everyone to enjoy.
For a glimpse at what activities Carmel has to offer, take a look at some of the most visited attractions:  
The Carmel Arts And Design District
The Carmel Arts and Design District holds more than 200 businesses and a variety of annual festivals. This location is the premier house for art galleries, showrooms, restaurants, antique stores, and events like the Carmel International Arts Festival, Art of Wine, Second Saturday Gallery Walks, and more. 
The Midtown Plaza
The Midtown Plaza acts as a connection between the Arts and Design District and the city center, and it's a great place for friends and families to gather. There is plenty to do, from outdoor ping-pong to cornhole, pool tables, firepits, lounge tables and more. 
PalladiumWant to go see a show? The Palladium concert hall is home to the Carmel Symphony Orchestra. The hall hosts annual concerts with performances in musical genres like classical, jazz, pop, rock, country, comedy and more.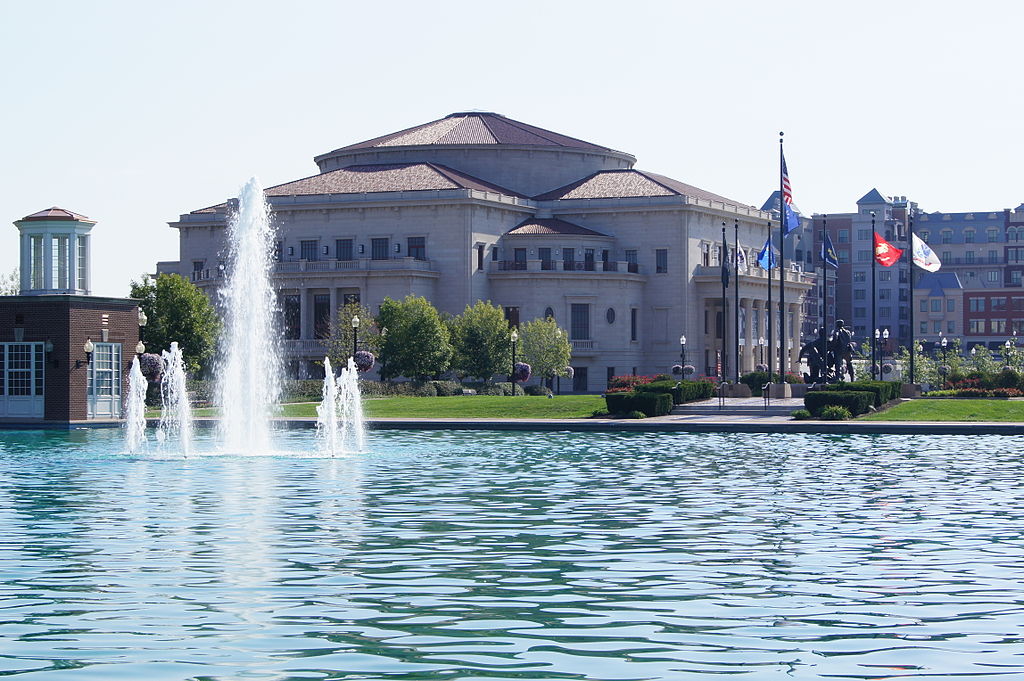 Year-Round Farmers Market
In Carmel, residents don't have to go without their favorite farmers market produce during the colder months. The city holds a farmers market and winter market that residents can visit all year long. 
Enjoying The Fresh Air
For those who would rather spend their days outside, watching the birds, seeing the sites and enjoying the fresh air, Carmel has places for that, too. In fact, many of these locations might make you forget that you're so close to the city. 
The Carmel Central Park has a variety of these natural features and activities all in one spot. Within Central Park, at the Westermeier Commons, families can gather to enjoy the sunshine and play on the playground equipment. The playground is wheelchair accessible and encourages people of all ages to stop for a minute to play.
On the other side of Central Park, the East Trails provide a natural escape with three miles of beautiful walking trails. Travel through natural prairies, wetlands, and woodlands and discover what wildlife is hiding all around you. 
For more information on the 550 park acres across the city of Carmel, visit the Carmel Parks and Recreation website. There you'll uncover more about the 15 parks, four greenways and more scenic spots throughout the city. And with the Clay Township Impact Program, the parks and recreation department is helping to update and enhance these parks to become more accessible, safer and available all year round. 
A Community As Unique As You
Independence Village of Carmel offers residents a full continuum of care. What does that mean? It means that the various levels of care at Independence Village of Carmel allow the community to meet seniors where they're at — wherever that may be. In the community, residents can age in place and adjust their services even as their care needs change.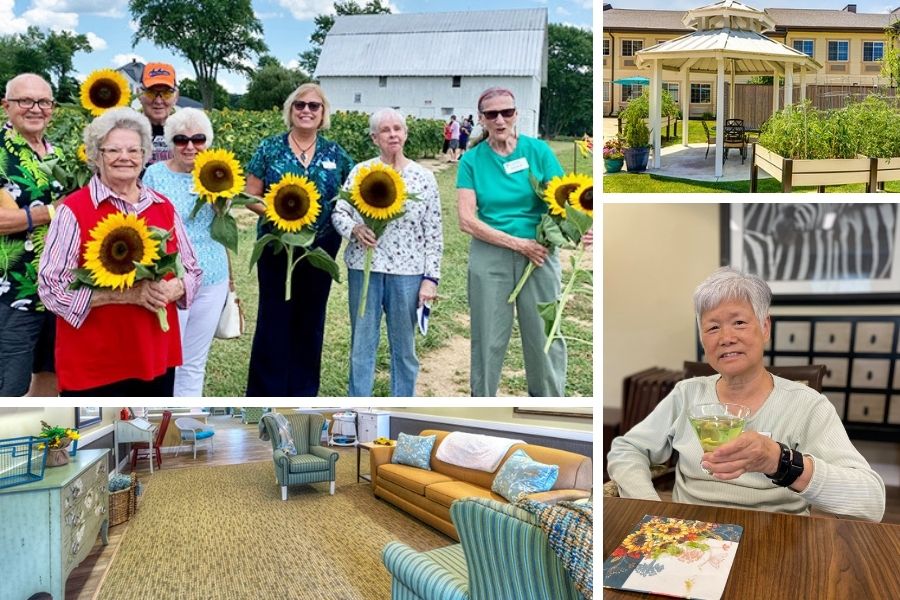 Here's a look at the senior living options to choose from when looking for the right fit for you or your loved one:
Independent Living: For seniors looking to find their ideal retirement, independent living is full of unique amenities and features, maintenance-free living, and more. 
Assisted Living: With 24-hour support in a licensed community setting, assisted living is perfect for seniors who could benefit from care like assistance with daily activities, medication support, coordinating appointments and more. 
Memory Care: Specially trained employees provide intentional programming to accommodate the effects of Alzheimer's, dementia and other memory loss.
No matter the care service that is right for you or your loved one, residents at Independence Village of Carmel enjoy unique amenities and features alongside exceptional care. With a rooftop deck, gazebo and outdoor sitting area, movie theater, fitness center, and more, residents can fill their days with experiences that make them shine. 
Why Independence Village? 
Not only is there plenty to do at the community, but friendly faces, shared experiences and more bring residents and employees together. When you are surrounded by people that care, the community at Independence Village of Carmel is not just a place to live — it's a family. 
For more than 40 years, Independence Village has been welcoming residents and their loved ones into that family, and they are here for you, too. To learn more about life at Independence Village of Carmel, call to speak to the community at 317-818-0526.