With multiple locations listed in the National Register of Historic Places, Medina, Ohio, has no shortage of historic sites to see. Whether you're interested in stopping for an information-packed tour or you prefer to be surrounded by historic charm every day, Medina has it all.
For seniors who are hoping to experience something new (by discovering something old!) in their retirement, senior living in Medina, Ohio, is a great destination. Medina independent living communities can help you find other people who share your favorite historic spots in town and your other interests, too.  
At StoryPoint Medina, we'll be your guide to uncovering the retirement of your dreams! To learn more about the history of Medina and how you can be a part of the community, keep reading.
The History Of Medina, Ohio
In Medina, the community is proud of its heritage and unique history. Since the founding of the city over two centuries ago, a strong sense of community has been extremely important to the residents in Medina. The Medina Public Square was built by the first settlers as a physical, symbolic, cultural and social center of life for the people in Medina.
In 1870, many of the original wooden buildings in the square were lost in a fire. Luckily, the courthouse building, which was originally built in 1812, was untouched by the fire and that historic evidence of early Medina architecture remains. The Public Square was rebuilt around that original courthouse, and it is still cherished as the heart of the city even today. 
Many of the buildings you'll see in the Public Square are recognized on the National Register of Historic Places. This distinguishes them on the official list of the nation's historic sites worthy of preservation. From the original Medina County Courthouse building to the Medina County District Library, the Sturgis House and more, there are pieces of history to uncover around every turn.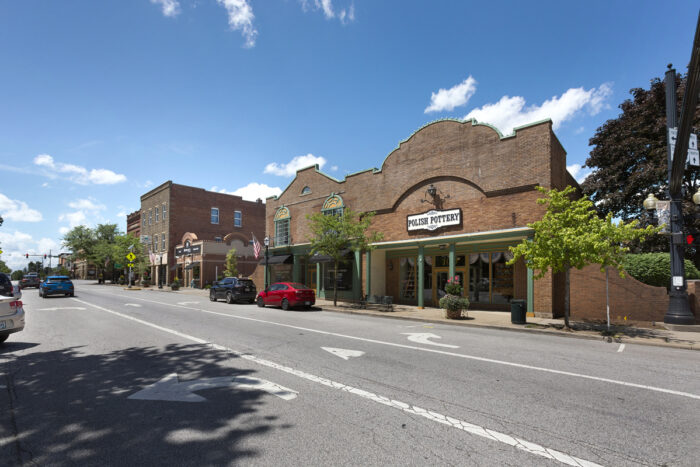 Discovering History Today
For the full historic district experience, Main Street Medina has crafted a Medina Walking Tour Guide. With this guide, guests and residents can discover more about each historic site and find a new appreciation for the history they pass every day. In addition to the tour, those who wish to learn more about the history of Medina can discover more fascinating facts from Main Street Medina themselves.
Whether you're joining a walking tour or just exploring the historic district, there's fun to be had in this part of town. StoryPoint Medina residents attended Medina Days and Medina Co Art Week in the city square. Together they danced and sang to "Remember When," and even found some classic cars while they were there.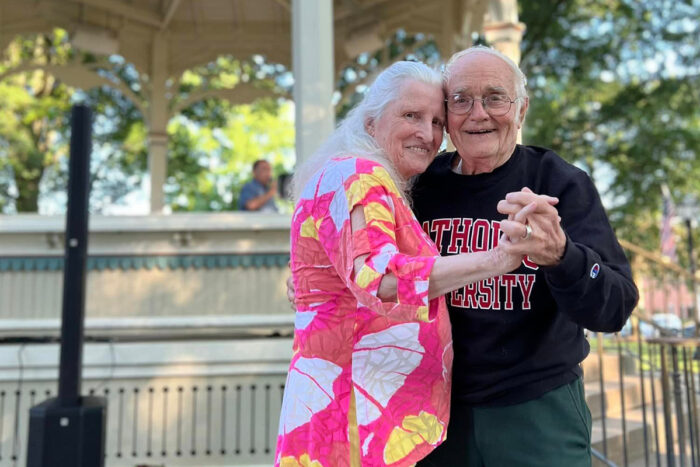 The Cuyahoga Valley Scenic Railroad offers a glimpse of transportation of the past. Our StoryPoint Medina residents took a trip on the railway through towns, past parks and lakes, and under bridges. We saw some beautiful scenery and wildlife, all while listening to the stories and history of the railroad with our very own guide.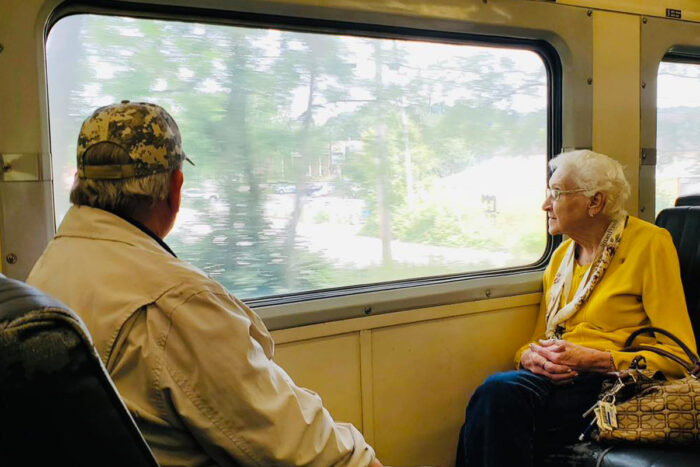 At the end of a long day when you'd prefer some quiet reflection, F.A. Seiberling Nature Realm offers a picturesque escape into nature. This nature realm is a part of the Summit Metro Parks, and it features hiking trails, a rock and herb garden, 110-foot suspension bridge, multiple ponds and an abundance of wildlife. It's a great destination for all ages, and our StoryPoint Medina residents enjoy stopping by to spend a day in the sun.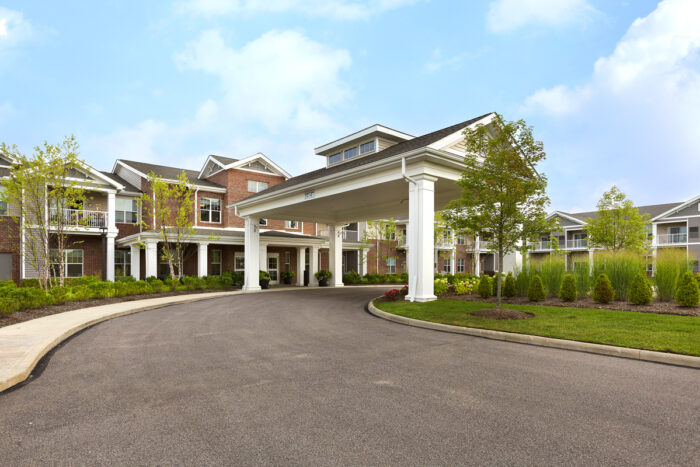 The Ultimate Retirement Destination At StoryPoint Medina
At StoryPoint Medina, independent living means living life on your own terms and discovering people who share your interests to enjoy life with. From maintenance-free living to convenient amenities, chef-prepared meals, activities, fitness programs and more, residents can fill their days with experiences that make them shine.
For those who are most comfortable in an apartment setting, but could benefit from additional support, StoryPoint Medina offers enhanced living. Enhanced living is a care service unique to StoryPoint, and it bridges the gap between independent and assisted living services. With enhanced living, seniors have the flexibility to only pay for the services they need and personalize those services to fit their unique needs.
After all, at StoryPoint Medina, it's the unique perspectives, personalities and stories that make our community such a special place to live. 
A few of those unique residents, Carol and Norman Clary, were the first residents to move into StoryPoint Medina and are Founders of the community. They've been here since day one! In that time, they've made new friends, shared more than a few laughs and found a home at our community.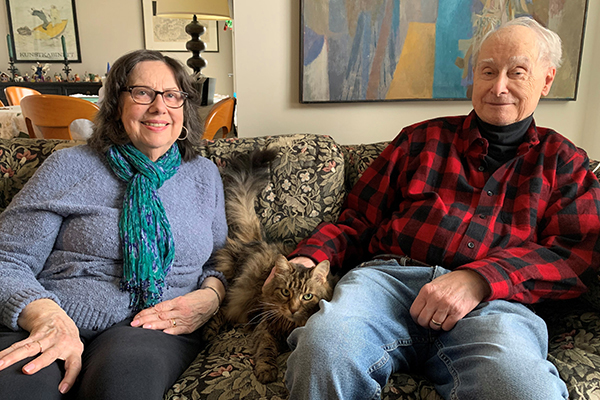 Click here to learn more about Norman and Carol's story and how they and other residents enjoy their retirement at StoryPoint Medina.
History Of StoryPoint Group
For more than 40 years, StoryPoint Group has been honored to bring the absolute best experiences to residents and their families. That means knowing that it's the little things that make every day special. From a calendar filled with fun activities to a restaurant-style meal shared with friends, everything in our StoryPoint Group communities is specifically designed with residents in mind.
To learn more about StoryPoint Group and senior living in Medina, call 330-590-5647 today.