Veterans have a special place in the hearts of our communities, and Independence Village of Oxford is no exception. As the meeting point for Miracle Quilts for Our Wounded Troops, our community helps give back to veterans across the world.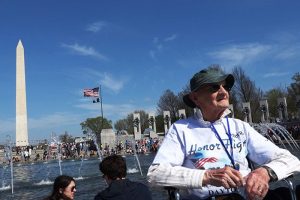 For 10 years, volunteers with Miracle Quilts have been making quilts to give to veterans who are recovering from illnesses across the spectrum. Whether they're in the hospital, a rehab center or at home, these quilts are made to give comfort.
RELATED: Miracle Quilt Event at Independence Village
Not only do these quilts go to local veterans, but they are also sent to the Walter Reed National Military Hospital, Landstuhl, Germany as well as a field hospital in Afghanistan; making an impact on an international scale.