Just north of Des Moines, Iowa, Independence Village of Ames offers the perfect option for those searching for senior living. Because of the small-town charm of Ames, it might be hard to believe that it's actually the ninth-largest city in Iowa. Together, the growing size of the community and hometown feel make Ames a great place to live.
Keep reading to discover more about what makes life in Ames, Iowa, and Independence Village of Ames so special.
The Atmosphere In Ames
According to USA Today, Ames was named the healthiest city in the country. And of all the country, Iowa was declared the "Best State to Retire In" which makes Ames a great choice for seniors looking for a place to call home. From art exhibits to outdoor recreation, shopping, sporting events and more, there's something for everyone to enjoy in Ames.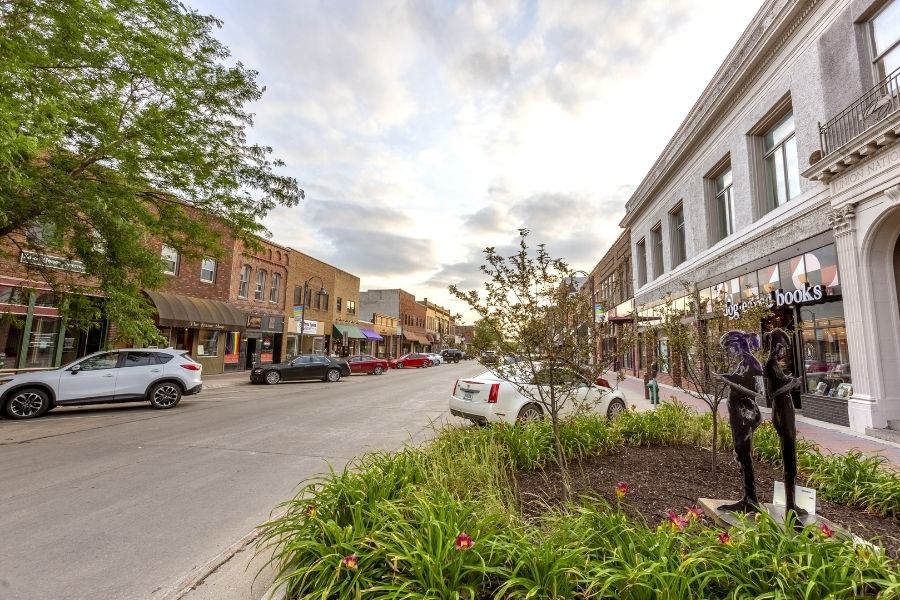 The Main Street Cultural District is at the heart of downtown Ames, and it's full of local shops and businesses that residents love to support. For a drink with friends and family, residents frequent Alluvial Brewing and Torrent Brewing Company. For a quieter retreat, many immerse themselves in the natural beauty of Ada Hayden Park.
Another frequently visited attraction is the Ames Veteran's Memorial which depicts three American symbols — strength, unity and peace. It's a space for calm reflection and a grateful remembrance of those who served and were lost. Now, half of the population in Ames are students, as the city is home to Iowa State University. The students' innovative minds create a positive atmosphere that looks towards a bright future for the city and residents of Ames.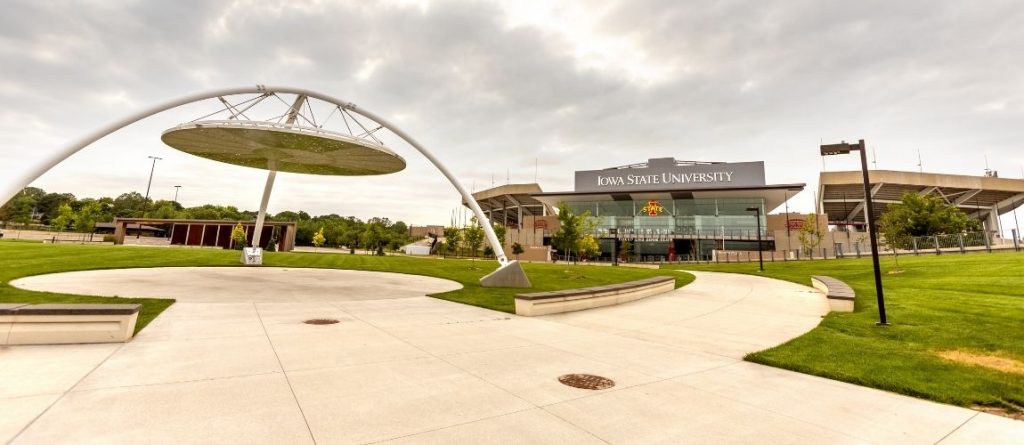 Independence Village Of Ames
Whether you're searching for assisted living or memory care, Des Moines has an opportunity for you in Independence Village of Ames. Assisted living provides 24-hour support in a licensed community setting, and care is always paired with a smile. They can include assistance with daily activities, medication support, coordinating appointments and more.
In the memory care neighborhood, experiences are designed for those with dementia or other memory impairments. There, specially trained employees provide 24-hour intentional programming with unique community features to accommodate the effects of memory loss.
Has your dad always read the paper each morning? Does your mom love spending time outdoors? With daily newspaper delivery, vast outdoor spaces, beauty salon, barbershop, library, common spaces, and more, Independence Village of Ames provides the amenities residents want paired with any care they may need.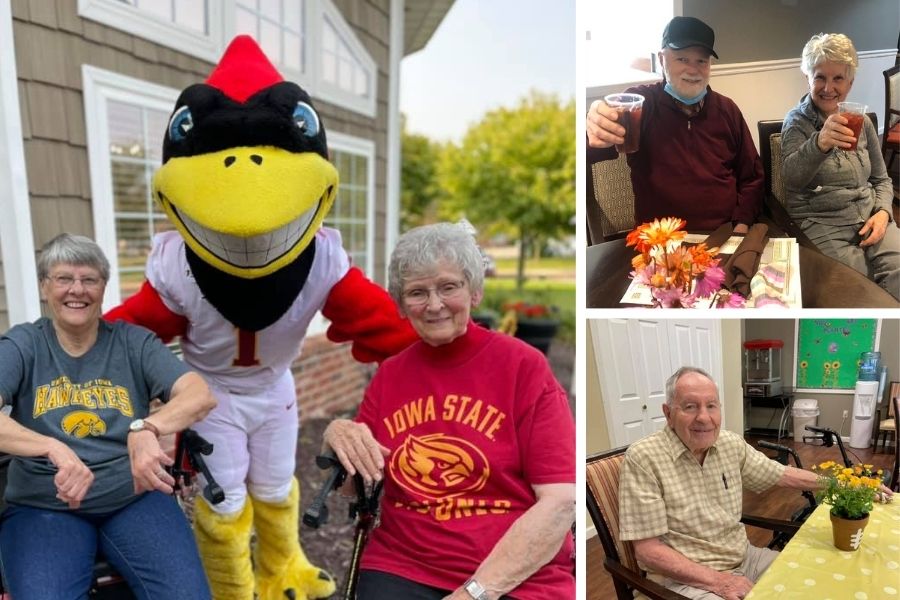 With unique amenities and features like these, plus chef-prepared meals, talented care staff, and more, residents are able to fill their days with activities that make them shine, surrounded by people that make them shine, too.
The Best In Senior Living
At Independence Village of Ames, employees want to know what matters to you because it matters to them, too. From caregivers to housekeepers, the Executive Director, receptionists, and more, each employee takes the time to get to know every resident and their family.
For 40 years, that's what has set Independence Village apart: They care. From the moment you enter the community, you are family. And at Independence Village, they take the time to find the senior living option that's right for you or your loved one.
To learn more about life at Independence Village of Ames, call to speak to the community at 515-292-2858.