If you've been thinking about senior living, active adult communities have likely popped up on your radar. This senior living option is becoming increasingly popular with older adults who are still fully independent and interested in a low-maintenance, relaxed lifestyle.

In these 55 plus neighborhoods, you can go from a lifetime of doing what you have to do, to finally experiencing what you want to do. You'll also have access to everything you need to make the most of every day, including exclusive amenities and perks.
Our guide is here to help you learn more about your options, as well as their benefits. Additionally, we'll look at factors to consider when narrowing your search, and give practical tips to help you transition into a 55 and older community.
What Is An Active Adult Community?
Designed for active adults, these communities are retirement-friendly, residential neighborhoods that offer a maintenance-free and active lifestyle to independent, older adults.
Residents typically live in owned or rented condos, apartments or free-standing homes with access to shared amenities and services.
Understanding The Types Of Active Adult Living Options
Depending on your needs and preferences, there are several options to choose from. Here are some common types:

Age-Restricted Communities
Residents in age-restricted communities must meet a minimum age requirement, usually 55 years.
An age-restricted community, also known as a 55 and older community, focuses on providing an experience that suits senior adults with an active lifestyle.
Age-Targeted Communities
Age-targeted communities are residential neighborhoods designed to cater to the needs and preferences of a certain age demographic, typically 55 or older.
However, age-targeted communities don't impose strict age regulations like age-restricted communities. Instead, they offer services and amenities designed for older adults, allowing younger, like-minded individuals to also join the community.

More Senior Living Options

Independent Living
Independent living communities are designed for seniors, usually older adults, who require little to no assistance with activities of daily living (ADLs), although help is available when needed.
You'll have several housing options, such as villas and cottages, with on-site amenities like community spaces and fitness centers to support an active and vibrant lifestyle.
Retirement Communities
Retirement communities provide a comfortable and fulfilling lifestyle to older adults who are fully or partially retired. They offer access to shared amenities and provide services like housekeeping, meal preparation and transportation to allow residents to enjoy their retirement more fully.
Some retirement communities allow for assistance through home care agencies.
Continuing Care Retirement Communities (CCRCs)
Continuing Care Retirement Communities offer a continuum of care to older adults. As their needs change with age, CCRCs allow residents to transition from independent living to assisted living or skilled nursing within the same community.
Residents typically live privately and have access to services like housekeeping, meal preparation, and medical assistance.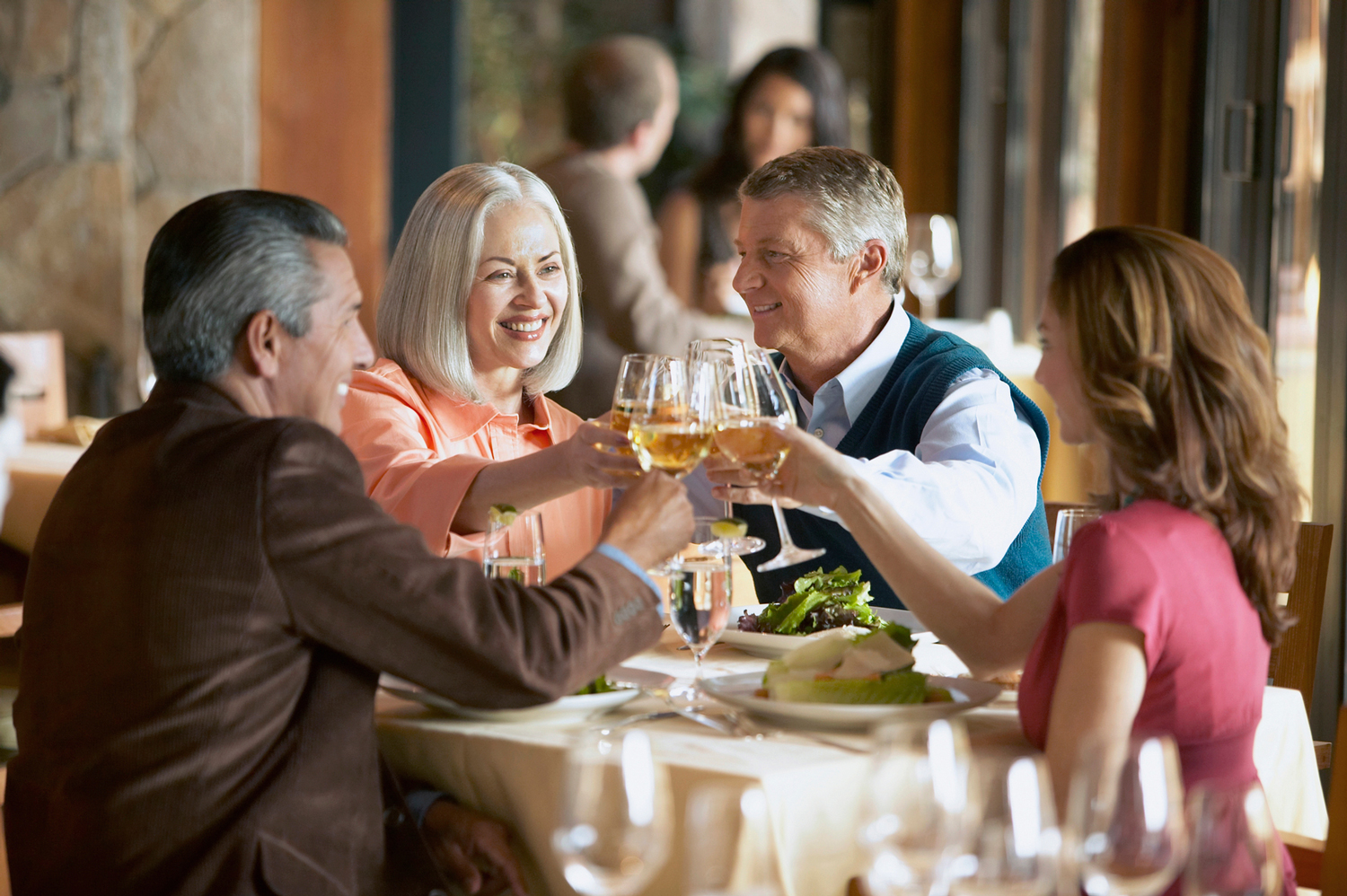 The Benefits Of An Active Adult Community
Joining an active adult community is a great way to downsize and live a low-maintenance lifestyle. Here are some key benefits:
Safety and security:

Most communities have added security measures, such as gated entrances and emergency alert systems to ensure your safety.

Low-maintenance lifestyle

: With home maintenance tasks like lawn upkeep and household repairs taken care of, you'll have more free time to pursue your hobbies and passions.

Social and recreational opportunities

: You'll have access to a wide variety of social activities, such as cooking classes and day trips, to help you live an active and social lifestyle.

Age-appropriate amenities

: Thoughtfully designed with the needs of older adults in mind, you'll enjoy amenities like fitness centers, swimming pools and transportation services.

Sense of community and belonging: Connect with like-minded adults in a similar stage of life, creating a peer support system and a sense of belonging.
How To Pay For Active Adult Living Options
Regarding housing, whether to buy or rent is a matter of personal finances. Both options will provide you with the same amenities in an active adult community.
Some communities have a Homeowners Association (HOA), and it's important to ask about the HOA fees before joining a community.
Due to their all-inclusive nature, some can be costly. Here are a few ways you can cover the costs:
Retirement savings

: Your retirement savings can be a great resource to help fund your living expenses.

Selling your current home

: After selling your existing home, you can use the proceeds to cover your rent and other costs.

Government programs

: Check to see if you qualify for government or low-income programs for seniors. These can help alleviate some expenses.

Life insurance

: Some life insurance policies allow you to use a portion of your benefits to pay for long-term living costs. Consult with your insurance provider to find out if your policy allows for this.

Pension: If you're receiving a pension from a former employer, it can be a great resource to pay some of your living costs.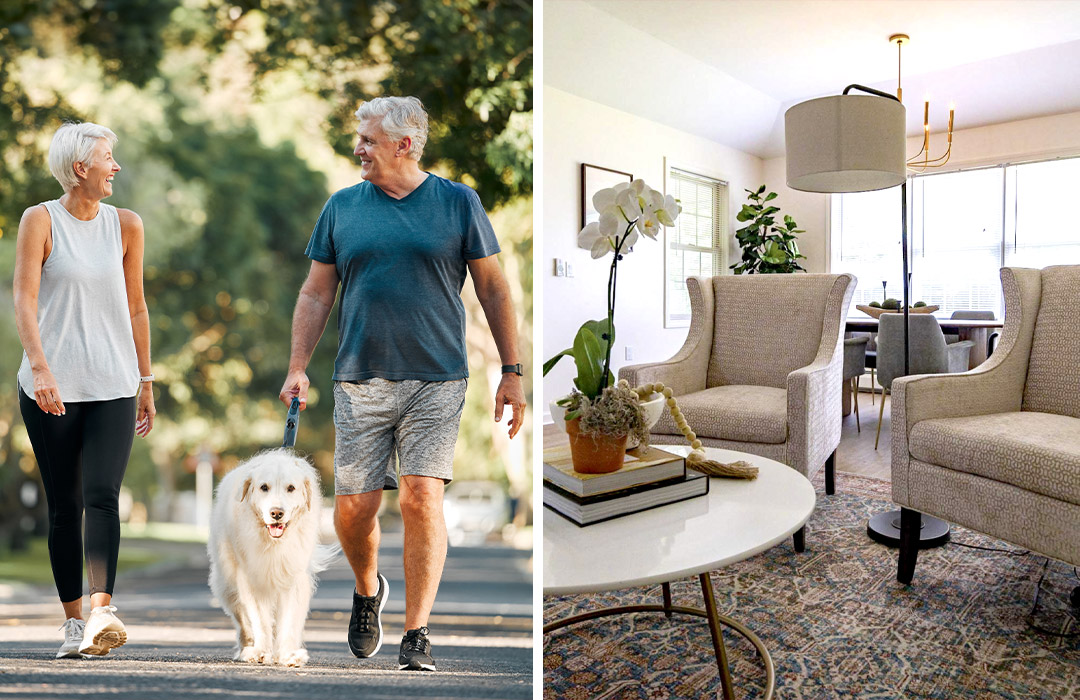 Factors To Consider When Browsing Active Adult Communities
Here are some key factors you should consider when looking:
Location
It's important to consider a community's proximity to close friends and family. It's also advisable to seek a community that's close to amenities that nurture your lifestyle and hobbies.
On-Site Amenities And Services
Assess the community to determine if it aligns with your needs and preferences.
Home Styles And Floor Plans
Check the size and layout of the housing option to make sure it's accessible and meets your storage needs.
Community Rules And Regulations
Each community will have its own set of guidelines. When considering a community, it's important to learn about its rules and regulations.
Affordability
Compare the costs of different communities to find the option that suits your needs and preferences, while also aligning with your budget.
How To Make The Move To An Active Adult Community
Downsizing and moving into a 55 and older community can open up a new and exciting chapter in your life. Here are some steps to help you transition smoothly:
Assess your needs

: As a starting point, evaluate your needs, taking your health condition, housing requirements and hobbies into consideration.

Research and visit communities

: With your needs in mind, it's time to research what individual communities offer and narrow your search. If possible, schedule tours to get a sense of the atmosphere.

Sort through possessions and declutter

: After selecting a community, take into account the size of your new home and available storage space, and downsize accordingly.

Prepare for the move

: Tasks like packing and loading your belongings can be challenging. Don't hesitate to call on friends and family, or hire a moving company to help with the moving process.

Connect with the community: Forming new friendships is key to helping you settle in. Be proactive and take part in social activities to make new friends.
Is An Active Adult Community Right For You?
If you have additional questions, StoryPoint Group is more than happy to be your guide. Email us or call 1-844-275-9990 today to speak with one of our experienced community experts.