Residents And Families Have Spoken
If you ask us, what makes a senior living community "award-winning" goes beyond actual awards. It's the little moments like seeing a new resident make a friend over lunch. Big things like the unmatched dedication and enthusiasm our team shows for helping seniors. And even the warm, welcoming atmosphere that fills the entire community.
But winning actual awards can be pretty satisfying too.
We're proud to announce Independence Village and our sister communities combined to win 71 A Place for Mom's 2022 Best of Senior Living Awards — far and away the most of any operator in North America!
What Makes This Award So Special?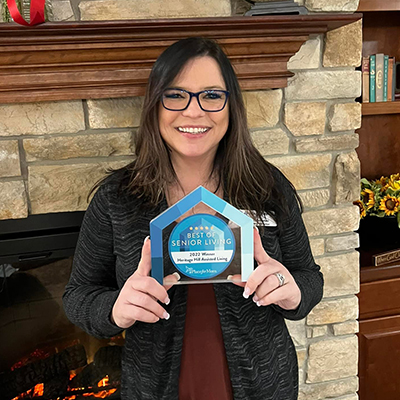 A Place for Mom is the premier ratings and reviews site for senior care providers. It features over 14,000 senior living communities and is trusted by over 300,000 families every year. Their annual Best of Senior Living award recognizes the top-performing communities — based on the opinions of the who matter most: seniors and their families. Only those with an average review rating of 4.5/5 or higher take home the honor — less than 3% of all communities!
How Did Independence Village Win?
According to A Place for Mom, the areas that elevate winning communities above the rest are:
Personal connections between staff and residents.
Delicious, nutritious food and fun, engaging activities.
Care that improves mental and physical wellbeing.
And it's no coincidence that these correspond perfectly with how Independence Village offers our residents the best possible experience: by creating meaningful relationships, filling their days with joy, and fostering wellness in mind, body and spirit.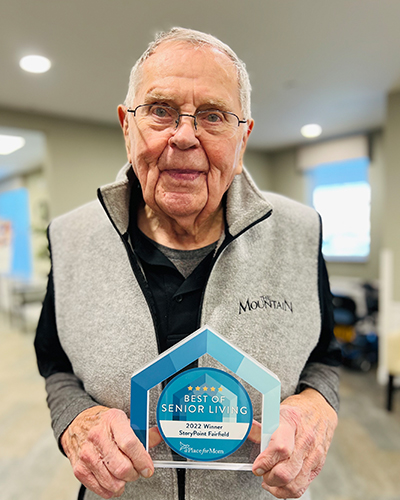 We want to give a heartfelt thank you to all the seniors and their families who shared reviews, and we look forward to earning and re-earning this award every day.
If you would like to see what makes Independence Village home to award-winning senior living, schedule a lunch or dinner tour at one of our Independence Village communities. For more information, call us at 1-844-403-6569.