Whether you're eighteen, in your eighties or somewhere in between, everyone wants to know that they belong, they matter, and they are cared about by those around them.
That's what you'll find in the growing city of Ankeny, Iowa. And for those searching for senior living in Ankeny, Iowa, Independence Village of Ankeny offers personalized assisted living, memory care and the same warm welcome.  
Awarded To Ankeny
Ankeny, Iowa, is a rapidly expanding city eight miles outside of Des Moines. With a mix of modern amenities and small-town charm, the 70,000 residents who call Ankeny home enjoy a little bit of everything in their city. In fact, Ankeny has received many awards and achievements that affirm what the people of Ankeny already know: The city is a great place to call home.
From the Distinguished Budget Award to the National Award for Financial Reporting, Ankeny has often been praised for its success. The BEST of Iowa award stands for Business Expansion and Strategic Trends, and it recognizes economic development in partners that show enthusiastic support to existing businesses in their communities.
Ankeny was awarded this honor in 2021 because of the resilience shown by the businesses in the Ankeny community. Not only did they adapt during a challenging year, but businesses also showed how much Ankeny cares by working together to help their neighboring businesses through tough times.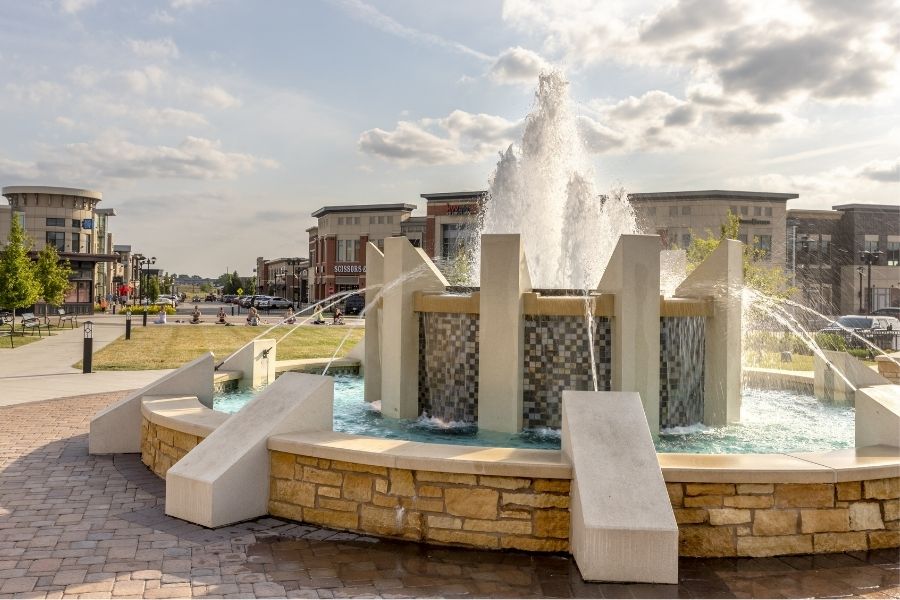 Whether you're a history buff or a shopping fanatic, an outdoorsman or a quiet observer, there's a place in Ankeny for you. For a closer look at the award-worthy businesses in the city, check out this list of places that residents like to spend their time:
Albaugh Family Senior Community Center
The newest addition to the city of Ankeny, the Albaugh Family Senior Community Center, offers an opportunity for the senior community to get involved. With an indoor track, pickleball, a golf simulator, bocce ball, shuffleboard, fitness classes and more, any Ankeny resident 60 years and older can utilize this center and personalized classes for free.
Uptown Ankeny
From city-wide events to farmers markets and more, Uptown Ankeny is at the heart of the city of Ankeny. This space is surrounded by local businesses and the Ankeny Market and Pavilion which makes it the perfect place to spend your day.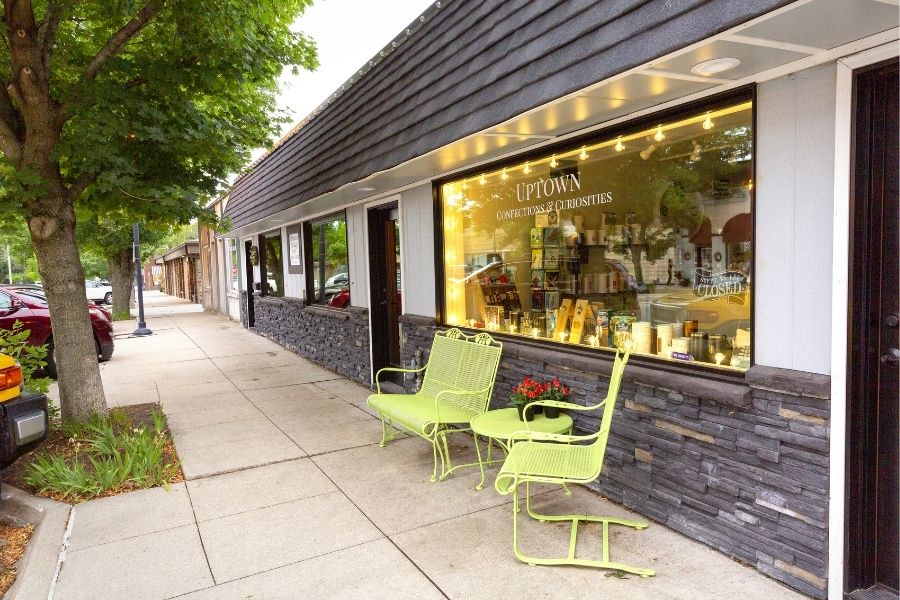 Farmers Market
Every Saturday during the spring and summer months, the Ankeny Farmers Market is held at the Ankeny Market and Pavilion. The market is a favorite stop of Ankeny residents because of the various local produce and products for sale.
Ankeny Community Theatre
Since 1981, the Ankeny Community Theatre has been operated fully by volunteers, bringing a wide variety of live, on-stage performances to the people of Ankeny. This non-profit organization is a welcoming place where people from all backgrounds can experience the thrill of the theatre.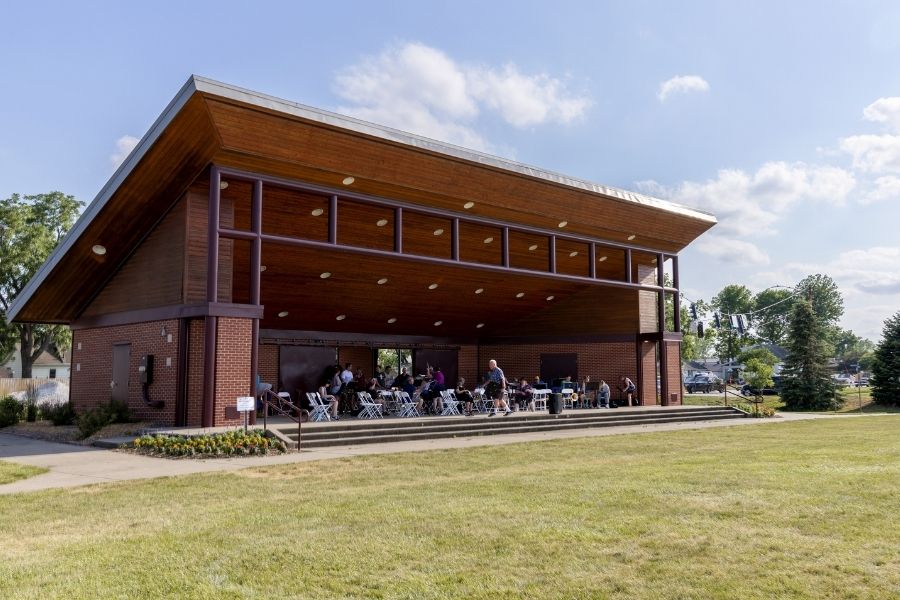 Parks
The city of Ankeny is home to more than 40 parks and 90 miles of scenic trails. Specifically, Village Park is a great option for those looking to enjoy the outdoors because of the playground, picnic areas and accessible sidewalks.
Ankeny Art Center
Every eight weeks, the Ankeny Art Center features emerging artists in the area for visitors to experience. This effort not only supports local artists but also encourages the people of Ankeny to enjoy the free, ever-changing exhibits.
Ankeny Historical Society
Ankeny is rich in history and culture. One way the community celebrates that history is through the Ankeny Historical Society. Built in 1905, the Ankeny Historical Society displays military memorabilia, an antique toy room, a library full of history on past Ankeny residents and more.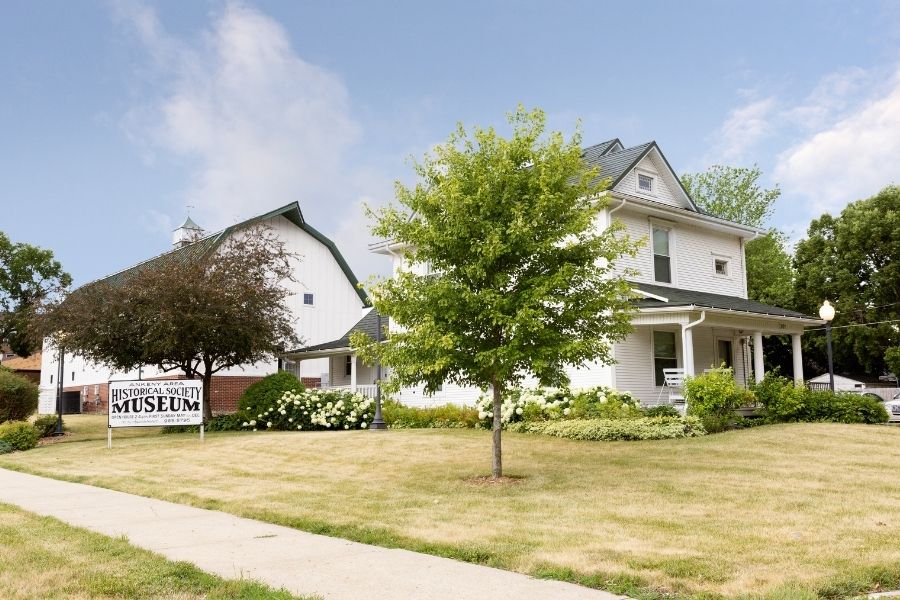 The Family At Independence Village of Ankeny
To be a part of the Ankeny community is to be a part of a tight-knit group of individuals who come together in their love for their city. What does it mean to be a part of Independence Village of Ankeny? It means being a part of a family.
Residents in the community don't just find a place to live. They find a community of people ready and excited to get to know them, support them and care for them each day, however they need. For those who could benefit from assisted living in Ankeny, Iowa, and services like assistance with daily activities, medication support and more, Independence Village of Ankeny provides 24-hour support in a licensed community setting. In the memory care neighborhood, this also includes intentional programming and unique community amenities and features that accommodate the effects of memory loss.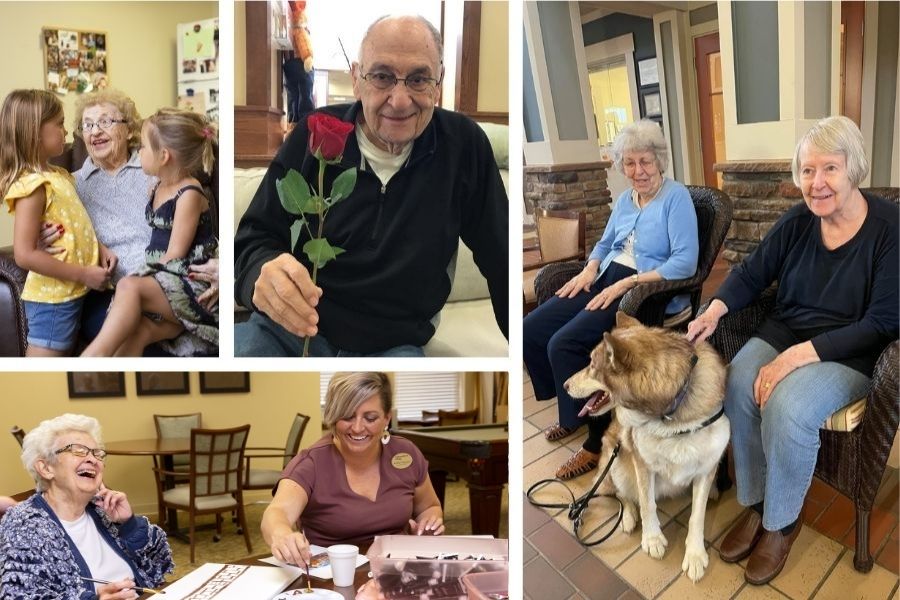 An Independence Village Story
For a closer look at what it's like to be a part of the Independence Village family, take a look at what a resident's family member had to say about their experience at Independence Village of Ankeny:
We moved Mother to Independence Village of Ankeny three years ago. At that time, she fit perfectly in assisted care. Recently, as her memory has gotten progressively worse, she moved to the memory care neighborhood.
The staff at Independence Village is amazing. They know our family by name and are always ready to help with everything. It gives our family great comfort knowing that Mom is treated with love and dignity in her later years of life. From the maintenance man to the chef, to the front office workers, to the caregivers, they all work as a team and are ready to help no matter what we ask. We highly recommend Independence Village of Ankeny!

— Resident's Family Member
For more information about how Independence Village of Ankeny and its commitment to providing experiences like this one, call 515-963-4000 to speak to the community today.