We interviewed Emily Olesinski, Independence Village of Aurora Lead Receptionist. We asked her a few questions about the making behind the Cookie Madness video.
Where did the idea come from to do the video?
"The idea of a cheer originated from Chef Rich. He had a dream about doing a cheer routine for Cookie Madness and was very excited about it. I got put in charge of creating the cheer and being the cheer coach. We decided as a team that videotaping the routine was going to be a lot better than performing it live. From there, ideas just kept flowing and it turned into the whole hype video."
What made you want to include residents in the video?
"The residents are the most important aspect of this job and this Cookie Madness experience! It was a no-brainer to find residents to include."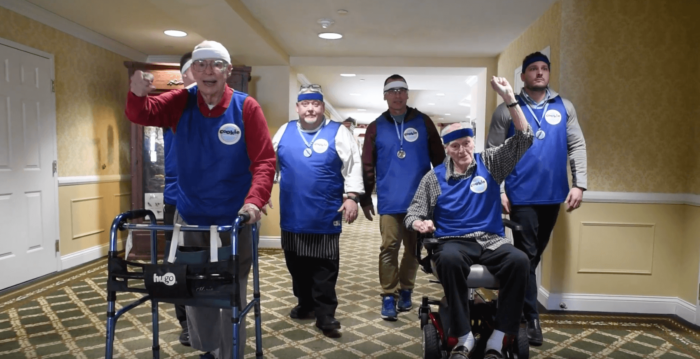 How did those two residents get involved?
"We went around asking if some male residents would be interested in filming a cheer routine. We definitely got a lot of "no" answers, but it was what led us to the residents who gave it their all!"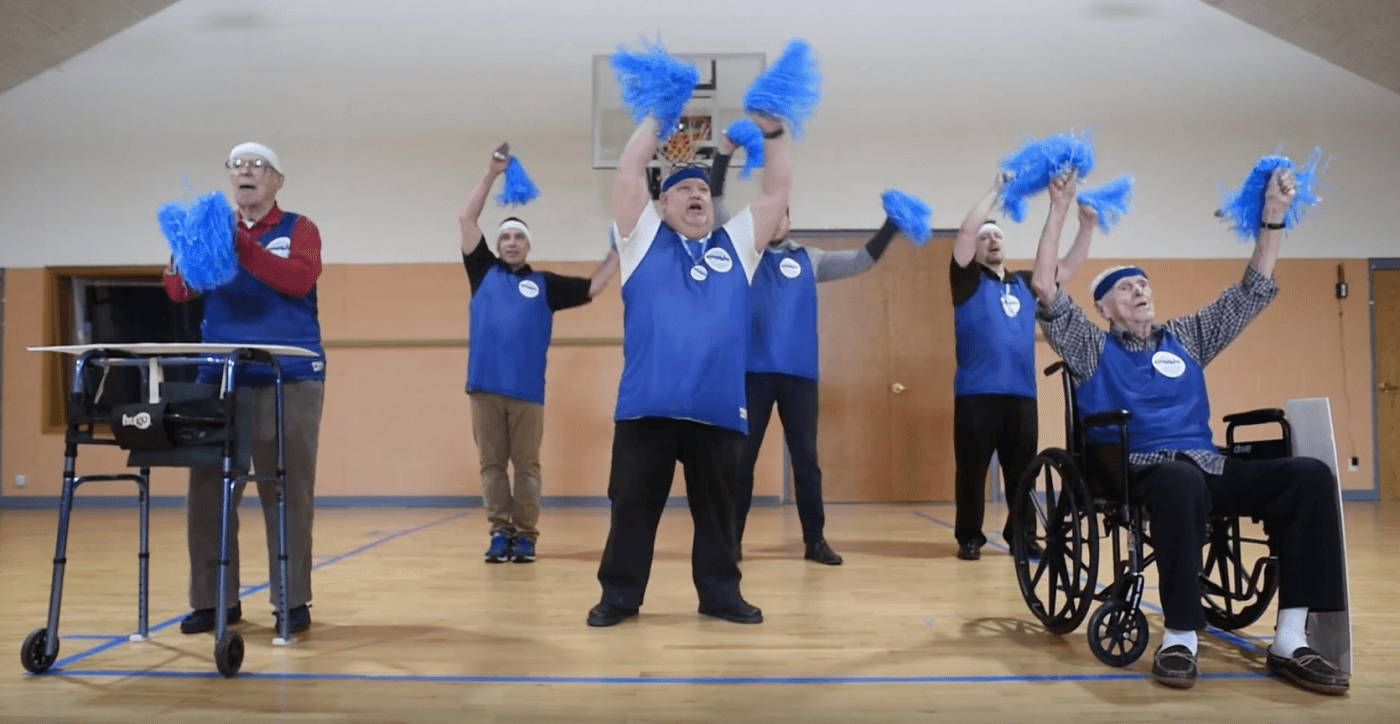 What is your experience in video editing and where did the passion come from?
"I have been editing for a little over seven years now. Growing up I had a little film, point and shoot camera. I used to make short videos for my mom for Mother's Day of photos she had taken of my family."
"For this video,I just used a basic program on a laptop but would take songs and insert the transitions to make a cute little project. I went to Ohio University to study photojournalism and that is where I learned what I know now, as well as working for a wedding company doing wedding photography and videography."
"This cookie madness video was shot and edited quickly and with a single camera lens and body, but I think it turned out well! The guys did a great job."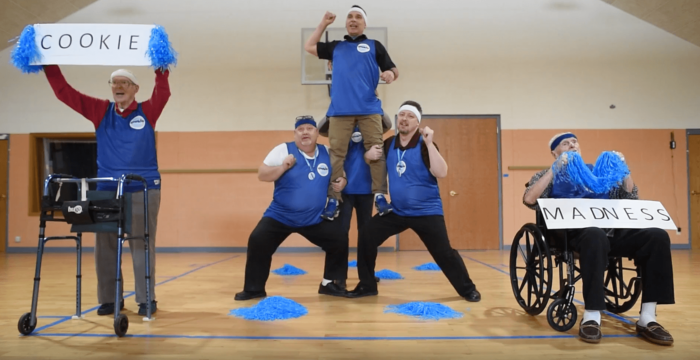 How many times did you practice as a full group before filming?
"Honestly, we practiced the cheer itself two times as a full group before filming. Everything else in that video was done on the fly with no practice!"  
Watch the full video here: Cookie Madness Aurora Promo  
For more information on Cookie Madness visit our website!