"Experience. Express. Expand your creativity." That's the goal of the not-for-profit community arts and wellness organization, Creative 360.
This art gallery has displayed the work of so many talented artists.
Next to be showcased? Our very own Independence Village of Midland residents!
Keep reading to learn all about it.
Creative 360 In Midland
For 25 years ago, Creative 360 has held open its door for anyone who wishes to experience the creative process, in all its forms.
The Art Gallery at Creative 360 hosts exhibits that change throughout the year. Every exhibit is free of charge, so the showcase can be enjoyed by everyone. In fact, the exhibits are visited by nearly 10,000 art enthusiasts each year.
Independence Village Of Midland Showcase
Up next in the showcase, Creative 360 welcomes many talented artists and residents from Independence Village of Midland.
"This art exhibition is something we have been working on for several months and we are so excited our residents have the opportunity to showcase their artwork in such an amazing fashion!" said Katie Wesolek, Life Enrichment Director at Independence Village of Midland.
These artistic residents range in age from the late 60s to 100 years old. Some of the artists have been creating all of their lives, while some are newer to the field of visual arts. What do they all have in common? They can't wait to share their artistic talents with visitors at the showcase.
The exhibit will run from Friday, August 26, 2022, to Friday, September 2, 2022, and everyone at our community can't wait to attend and see their friends' art on display.
Meet Some Of Our Artists!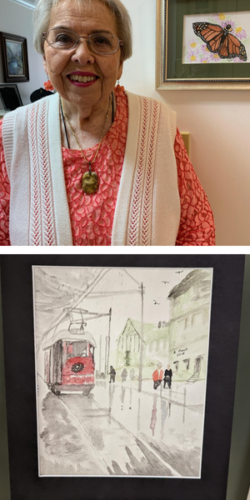 This is Audrey. In 2013, after losing her husband, Audrey decided to attend a painting class with a friend and realized she had quite a knack for the skill. She often displays these paintings outside of her apartment at Independence Village and will create paintings based on big events going on at the community.
This is the second time Audrey's work has been displayed at Creative 360, as it was previously shown in the "Artists Over 80" exhibit.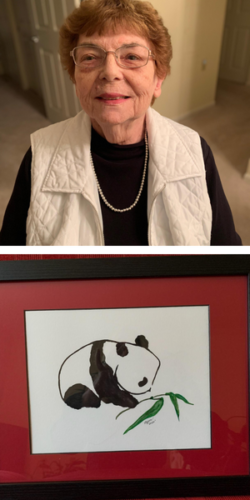 Audrey encouraged her friend Betty at Independence Village to join her for the watercolor class, and, as they say, the rest is history.
Betty, shown left, found that she had a talent for painting, too. Now, she's so pleased to be able to share her work with other people at the exhibit.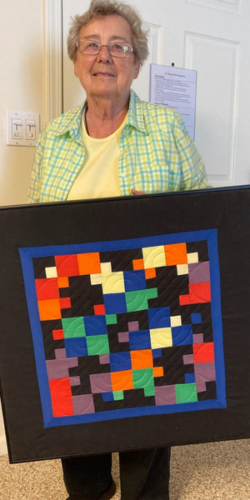 Mary, also known as "Tooney" to her friends, has always loved two things — sewing and bright colors. She is a talented quilter, and this upcoming showcase is the first time her work will be featured in an art show.
"It feels good to be recognized for something artistic," Tooney said.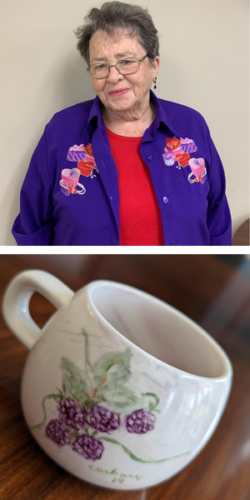 For Nancy, her art is a way to express her creativity. She took a class while attending Delta College 40 years ago, and ever since then, art has been a passion of hers.
Nancy's husband even gifted her with her very own kiln after she took on the daunting task of painting a full China set (a total of 12 place settings!) for her daughter's wedding. Since then, Nancy has made China sets for nieces and nephews, too, and she is excited for the honor of some of her pieces being shown in the exhibit.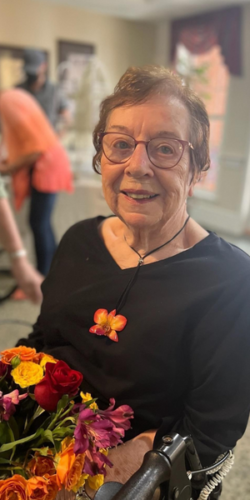 Phyllis has always loved making quilts and often makes them as gifts for her family and friends. Her cross-stitch and quilts were chosen to be displayed in the Creative 360 exhibit, and Phyllis can't wait.
"It's just so special," Phyllis said.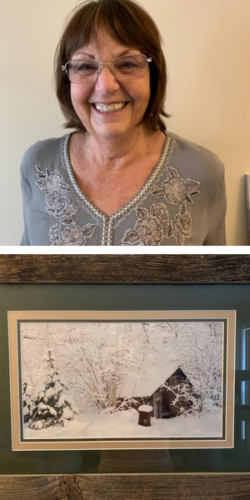 Donna's father was a photographer, and he was her inspiration to begin photography. He even had his own darkroom to develop his photos in their home and would have Donna come in to learn how the process worked.
Now, her favorite things to photograph and paint are the country, cabins, flowers and horses.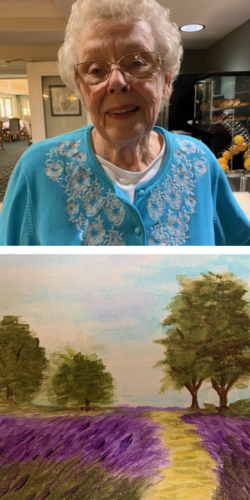 Jude is a talented porcelain artist and watercolor painter. She even traveled to Italy twice with a British artist. Together, they painted beautiful places they saw in nature like vineyards, agriculture, lakes and more.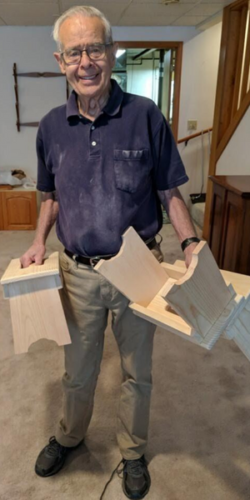 James' woodworking skills are like no other. His father had a shop in Bridge Port, Connecticut, where he learned to use tools and increased his abilities.
Though he's too humble to call his work "art" himself, we can all see the beauty and talent shown in his pieces.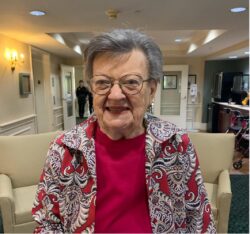 Have you heard of crewelwork? It's a unique type of surface embroidery that uses wool, and it's Nancy's specialty.
"My grandmother taught me to embroider with floss. I then tried crewel and really enjoyed it," Nancy said.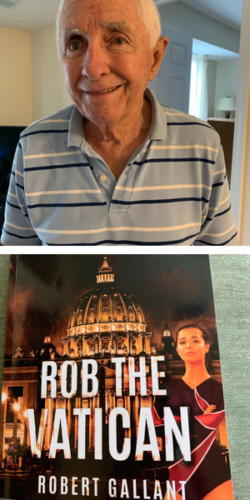 "I like to create stories in my mind and finally decided to write them down," Robert said.
Robert has written six books that have been featured in other exhibits. Each takes in-depth research to complete, and he's studied subjects from the Roman Catholic church to the Louisiana swamps.
Share Your Passions With Us
Whether it's their talent for art, their love of baseball or their devotion to their families, we are honored to get to know what matters most to the residents of our communities.
Why? Because it matters to us, too.
Call today to learn more about what makes life with us so special.