Libraries are peaceful places with endless opportunities to learn and explore. They are a place of nostalgia and warm memories for many of us. The team at Independence Village of Avon Lake discovered that one of their memory care residents, Marguerite, had a special connection to the library. Marguerite, a retired librarian with 40 years of service, had worked at the West Park Branch Library, a Cleveland public library. The library recently underwent a major renovation, making it the perfect time to surprise Marguerite with a tour and meet with library staff and a few of her old colleagues.
Reviving Old Memories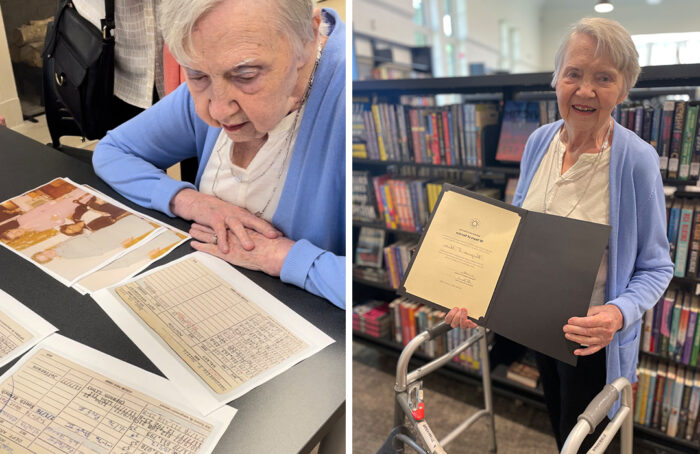 Marguerite, who retired in 1992, was surprised by the library's new layout, as there had been considerable design overhauls since her time. However, a few memories came to mind as she toured the library. "She is in memory care but was aware of everything that day," said her son, Joe. "She remembered that the library had a different setup when she was there and recalled where the adult book section used to be and how it's now the reference section." During her tour, Marguerite was surprised at the speed of gathering information with 21st-century technology. Still, she noted that technological advances can result in a subtle loss in personal interaction.
A tour of the newly renovated library wasn't the only surprise for Marguerite. The library found her old employment cards in the archives and had them out for her to see. She also was presented with a certificate of service. "She didn't know she was going to be surprised. She was going there to see the new library. I was surprised that they were able to dig those up. However, it was cool that they still had those records in the archives," Joe said.
"Two of my staff members were here in the early 90s — they started in '91 just before Marguerite retired in '92. They remembered her and shared memories from the library around that time," said Forrest Lykins, manager of West Park Library.
A Visionary Librarian
Marguerite's four-decade-long legacy was rooted in her strong spirit and passion for books and learning. Starting as a social worker, Marguerite invested deeply in her education, obtaining a master's degree in library science, and she meticulously ascended to head librarian.
Marguerite's passion for reading was undeniable. Joe recounted, "She's been a book reader from as early as she could read, so being a librarian was more or less her calling." She had transformative ideas, such as lending out VHS tapes, that catapulted the circulation at the libraries where she worked. Marguerite believed in exceeding expectations and was a visionary, helping create a customer-focused environment that benefited the library system.
West Park Library's Modern Transformation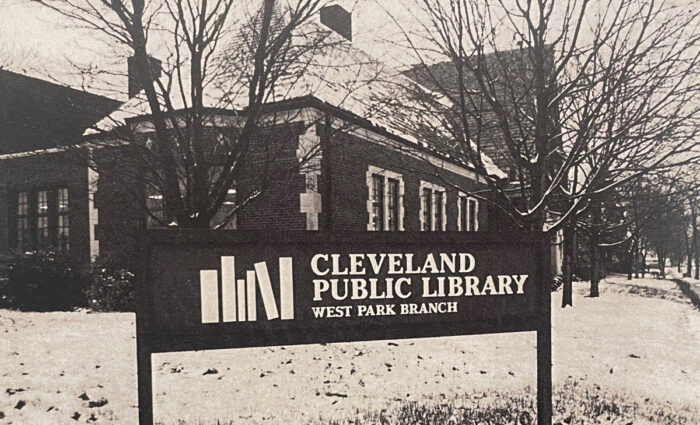 Recently, the West Park branch undertook a transformative journey, transitioning from its historical 1928 roots to becoming a contemporary beacon of knowledge and community interaction. The extensive renovation emphasized a blend of historic charm and modern functionality — reinstating original elements like vaulted ceilings and slate roofing, as well as reopening the original entrance while incorporating modern conveniences like an elevator.
Lykins explained the significance of the renovated spaces: "We have bigger meeting rooms with more technology, and it provides special spaces for each of our different demographic groups."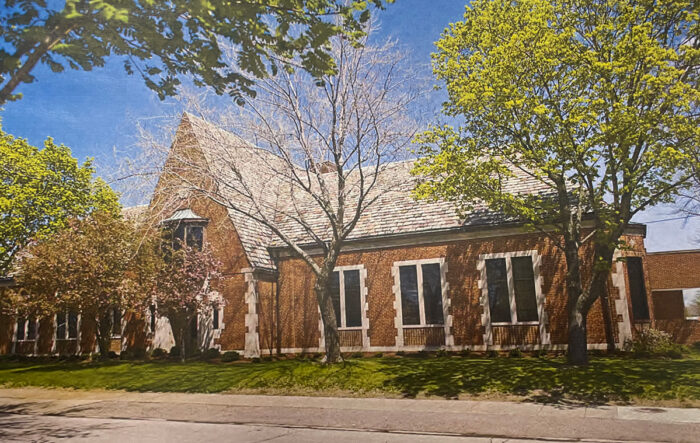 The West Park Branch Library reopened in January 2023 coinciding with the 100th anniversary of the West Park suburb joining Cleveland, adding to the community's celebrations.
"I think we are the center of learning for our community," said Lykins, expanding on the significance of the library to the community. "Libraries are for everyone, literally from one to 101. We are equipped to serve people of all ages and backgrounds."
A Legacy Carried Forward
Marguerite's impact is not just embedded within the library's walls but has been passed down to her family. "Passion for the library carried forth to the next generation," said Joe. "We are frequent visitors to Avon Lake library now. And it's not just me; it's my kids also."
Marguerite also worked nights as a proofreader with The Plain Dealer. "She wasn't from a lot of money and worked hard to put herself through school. She chased her passion and made it a career, investing in her education to get the job she wanted. She had to work her way up and overcome challenges like not knowing how to type when all her research papers had to be typed. It was a commitment, and she put a lot of effort to make it to the goal," recounts Joe.
Marguerite's relentless pursuit of her passion and commitment to education inspired her four children, all of whom are college graduates with master's degrees.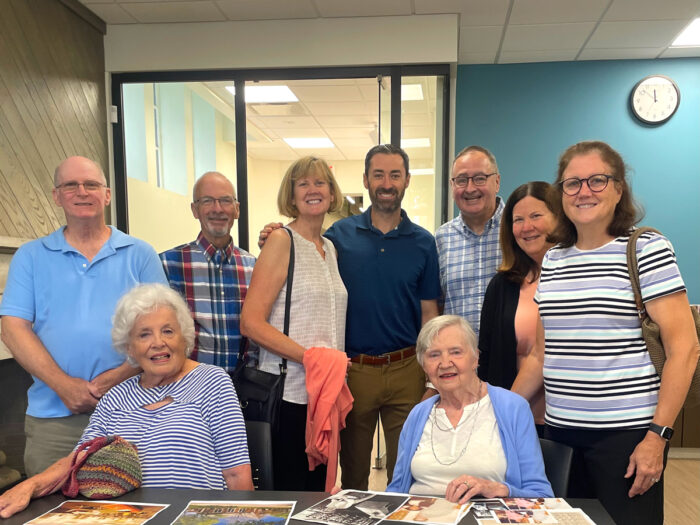 Independence Village Of Avon Lake: Committed To Residents
Marguerite's surprise is just one way Independence Village of Avon Lake and its team work to make the lives of our residents so special. The community offers personalized experiences to residents, including memory care residents like Marguerite. "The fact that we were not only allowed but encouraged to spend this one-on-one time with Marguerite means so much to our team," said Emily Goers, Life Enrichment Director at Independence Village of Avon Lake. "Being able to revive personal histories and create special moments is the least we can do for our residents."
Moments like these give residents at StoryPoint Group communities an opportunity to shine. We believe in celebrating our residents' lives and helping them pursue their passions by organizing events, hosting parties and more. Contact the StoryPoint Group community nearest you today to learn more about how we can support you or your loved one.