With just a 15-minute drive from downtown Indianapolis, many families are changing their addresses and moving to Greenwood, Indiana, to be a part of this tight-knit community. In fact, Greenwood is one of the fastest-growing cities in Indiana, and it's not hard to see why.
From the community festivals to scenic parks, local restaurants and more, Greenwood, Indiana, is filled with exciting opportunities and experiences to discover. And for those searching for Greenwood senior living, Independence Village of Greenwood offers the same warm welcome as the surrounding city.
Keep reading to find out more about the city of Greenwood and Independence Village of Greenwood.
Getting To Know Greenwood
Why are so many people choosing to call Greenwood home? Residents can simply take a look at the Greenwood city website to see some of the benefits of living in the city. From safe streets to walkable neighborhoods, lower cost of living and a short commute to the city, young families and seniors alike are drawn to Greenwood.It's hard to capture the heart of the city of Greenwood, but just take a drive through the city and you'll see it. Families ride their bikes together through Children Garden Park. Friends enjoy each other's company as they visit the latest exhibit at the Southside Art League. Coworkers stop to grab a drink after work at Vino Villa. In Greenwood, neighbors check up on one another, and residents share a deep love for their community.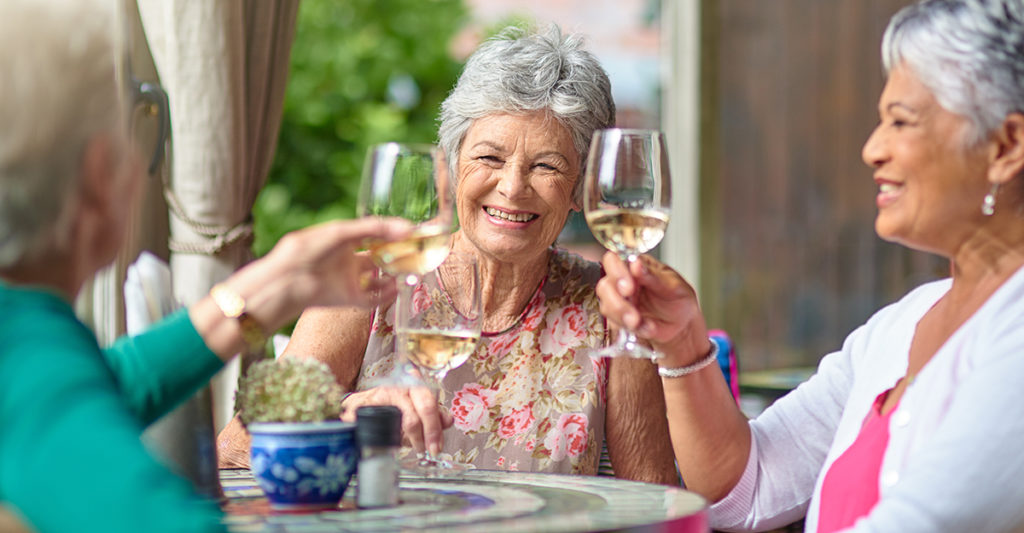 Keeping Greenwood Green
With an ongoing city initiative, residents of Greenwood show that they care about the environment too. Greenwood Goes Green works to educate, inspire and empower the people of Greenwood to create an environmentally friendly and sustainable community. With recycling programs, green initiatives and more, residents are encouraged to get involved with their community, united in the same goal: preserving the picturesque, vibrant wildlife that surrounds the city.
In the heart of downtown Greenwood, residents see the benefit of keeping their community clean as they gather at Old City Park. There, children and families play at the handicap-accessible playgrounds, find animals hiding on the walking trails and gather at the outdoor grilling spaces. Away from the hustle and bustle of downtown, the Reflections Plaza Pavilion at University Park provides a space for residents to observe the nature surrounding them in a more peaceful setting.
At the Greenwood Community Garden, residents can test their green thumb and rent plots of land to grow plants, flowers, fruits and vegetables. Because the people of Greenwood are always looking to lend a helping hand, community organizations also use this garden to grow and provide fresh food to underserved populations.
Life At Independence Village Of Greenwood
Much like the city of Greenwood, the residents, employees and families at Independence Village of Greenwood are a tight-knit community. Residents experience lasting friendships, enriching activities and a supportive atmosphere, all of which make Independence Village of Greenwood home.
Independence Village of Greenwood offers a variety of care services to fit residents' unique needs, including enhanced living, assisted living and memory care. Enhanced living, a service unique to Independence Village, is a bridge between independent living and assisted living care services. For those who prefer the independent setting of independent living but could benefit from additional care, this service is a great choice for them in their search for Indianapolis senior living.
With assisted living, residents searching for local Greenwood assisted living receive 24-hour support in a licensed setting. Some support services include assistance with daily activities (ADLs), medication support, coordinating appointments and more. For those looking for Greenwood memory care, the memory care neighborhood offers intentional programming and unique community amenities and features to accommodate the effects of memory loss.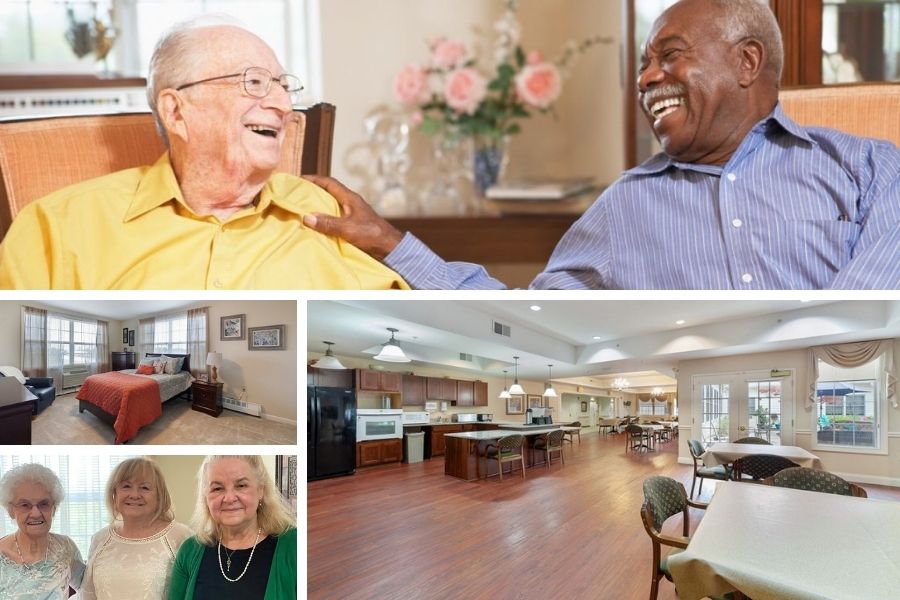 The Best In Senior Living
For 40 years, Independence Village has been known as the best in senior living. It could be because every meal is cooked from scratch by award-winning culinary teams, or because the community care staff take the time to get to know residents. Maybe it's the movie theater, fitness center, peaceful outdoor spaces, or the other unique community amenities and features.
Whatever the reason, at Independence Village of Greenwood, residents know they matter, they belong, and they can fill their days with experiences — and people — that make them shine.
Call Independence Village of Greenwood at 317-535-0422 to learn more and speak with the Community Specialist today.