Petoskey is one of those up-north cities that just about every Michigander has visited at some point in their lives. Whether during summer vacation or winter break, it is a great city to visit year-round.
If you enjoy beautiful, scenic atmospheres, making the trip up to Petoskey is definitely something you should consider. In the summer, the marinas are alive and busy. In the fall, you'll love the bright reds, oranges and yellows of the changing leaves. And as the snow begins to fall, you'll be sure to find many winter activities to do in or near the town.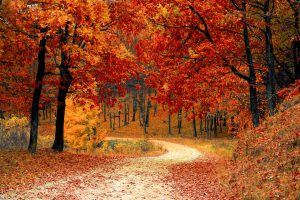 A Few Places to Explore in Petoskey
Start off with a Beer
Petoskey Brewing is a great place to try craft beers and grab a bite to eat. For even more variety check out Beards Brewery another great local brewery in Petoskey.
Visit the Local Vineyard
Petoskey Farms Vineyards & Winery – Enjoy the local grapes with wine tasting while sitting on a covered outdoor patio overlooking 22-acre property of rolling hills, scenic farms, beautiful countryside and acres of vineyards.
Sweet Treats, A Must Try
If you are willing to go a little out of Petoskey, go to Tom's Mom's Cookies — you'll thank us later. They offer a variety of award-winning cookies to satisfy any cookie craving you may have.
Gamble Or Play Bingo
Check out Odawa Casino another fun option to explore while in Petoskey. Vegas-style gaming in the comforts of Northern Michigan. Enjoy the day at the Casino and try to win while you savor delicious food. Explore all the new games the casino has to offer.
Go Stargazing
Headlands International Dark Sky Park is the place to go for clear night skies. A large, forested park, Headlands is acclaimed for its beauty. Rather go during the day? Headlands has plenty of marked trails for walking.
See A Show
The Great Lakes Center for the Arts is a newly opened "cultural and social hub" of Northern Michigan. They host performances year-round, ranging from music and theater to education and dialogue. Visit their website to plan for upcoming events.
Plan Your Trip
We're only scratching the surface of this amazing town. From the picturesque Michigan views to daily activities and decadent dining, you'll never run out of things to do and see. Start planning your itinerary and make your visit here. You can be sure to find us enjoying it!