Are you thinking about retiring? Maybe you've considered settling down somewhere warm like Florida? Well, think again. Enjoy strolls in some of the most stunning parks, beautiful weather and seasonal festivals by retiring in Fort Wayne, Indiana.
Get In Touch With Nature
Active seniors will rejoice when they hear that there are over 80 beautiful parks and more than 116 miles of trails in the greater Fort Wayne area. Fort Wayne takes a lot of pride in keeping its parks clean and beautiful. Imagine taking a hike along the beautiful riverside trails in Shoaff Park or golfing on a warm summer day at Riverbend Golf Course.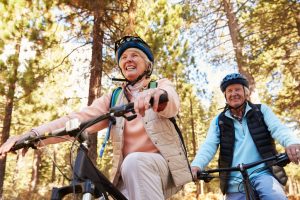 Savor The Weather
Experience all four seasons while retiring in Fort Wayne and enjoy the beauties each season has to offer, by watching the Minor League TinCaps at the ballgame or strolling through a pumpkin patch at Hilger Family Farm.
Festivities For Every Season
No matter the season, Fort Wayne offers a wide variety of festivals and markets. With the annual Cherry Blossom Festival in spring, GermanFest in summer, Johnny Appleseed Festival in fall and Night of Lights HolidayFest in winter, the festivals never end in Fort Wayne. Here are some additional markets and festivals during the year:
Three Rivers Festival
Vera Bradley Annual Outlet Sale
Annual Taste of the Arts
Numerous Libraries To Enjoy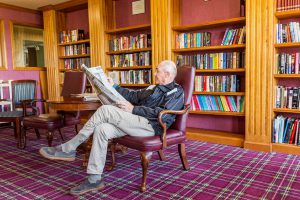 There are many reading spots to explore in the community, like one of the many common areas at StoryPoint, or outside at any of the numerous parks of Fort Wayne. Visit your local Allen County Public Library and cozy up with your favorite book or take a trip downtown and enjoy a cup of coffee and a good read at their downtown branch.
Experience Retirement In Fort Wayne, Indiana
There are so many other attractions in Fort Wayne, including 15 museums, three minor league sports teams and over 360 churches.
If you're thinking about settling down in Fort Wayne, consider StoryPoint as one of your top retirement destinations and start enjoying the life of a retiree at its finest. To learn more about StoryPoint Fort Wayne, head over to our community page.