We recently held the grand opening of our new senior living community in Rockford, MI. With attendance of over 400 people, we couldn't have asked for a better turnout!
The event was featured in a great story in Rockford's original newspaper, The Rockford Squire.
This grand opening served as a an opportunity for new residents with their family and friends and any one else in the community to come see what we're all about. The culinary team put on an amazing assortment of foods and displays.
Before the ribbon cutting, Directory Curries Avison said in his opening remarks:
"StoryPoint isn't just about living in a nice, clean building with great food (but that helps!…). StoryPoint is about its people..its staff, its residents, families and visitors. StoryPoint is about changing lives and impacting the life of everyone that comes through its doors, because in some way, we know we have the ability to do so."
The opening was celebrated by the town and attended by State Senator Peter MacGregor as well as the Rockford Chamber officials.
SEE: Senator Peter MacGregor Welcomes StoryPoint To Rockford, MI At Our Grand Opening.
Click on "read more" to view the full article.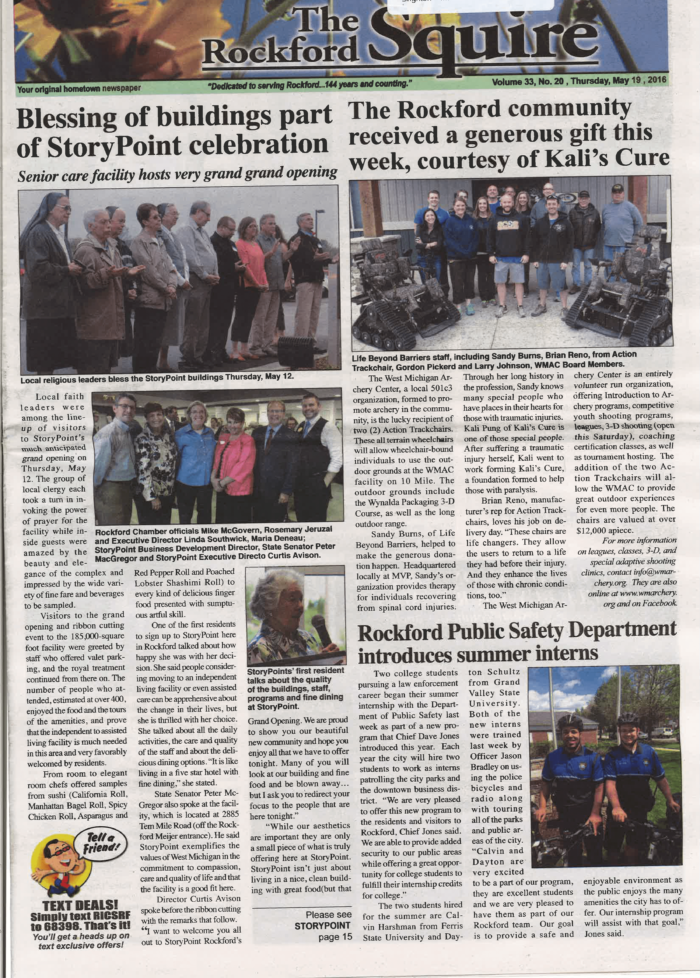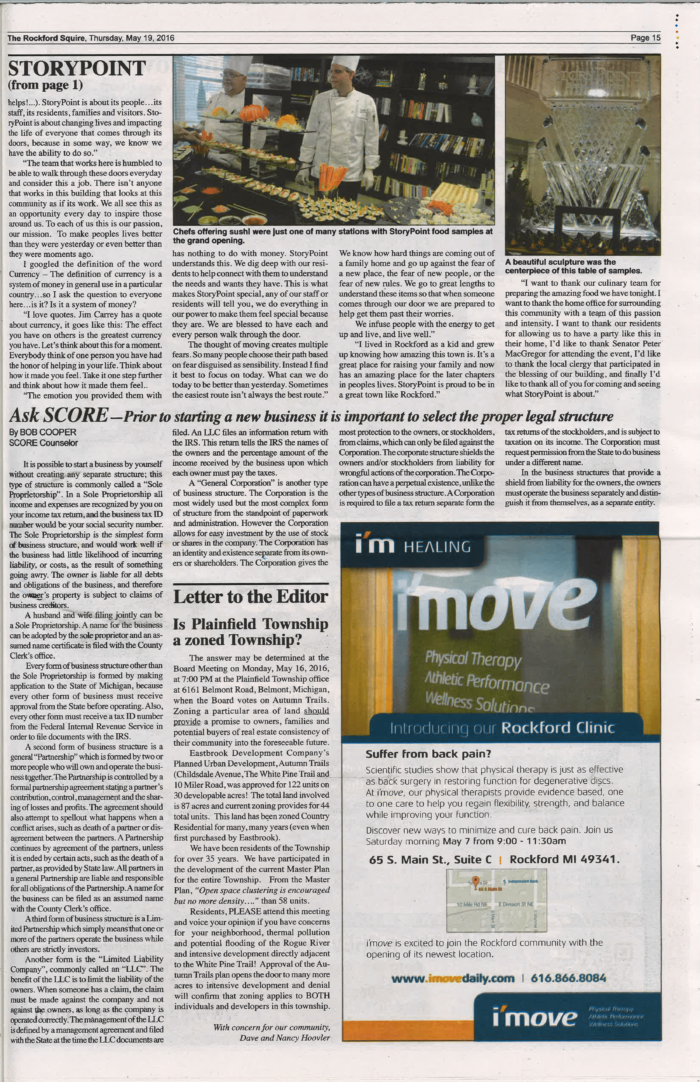 To make text larger for reading visibility, click on the article and double click on text.