What does it mean to be a part of a community? 
At Independence Village, when a resident joins our community, they instantly become family. Our dedicated staff doesn't only provide guidance for seniors searching for retirement communities in Indiana, but they take the time to get to know them, too. 
The city of Zionsville is much of the same. When you move to the city, you are joining a community that is passionate about its residents, rooted in history and awarded for its charm.
Here's all you need to know about the premier retirement communities near Indianapolis, Independence Village of Zionsville East and Independence Village of Zionsville West, and what makes the surrounding community so special. 
Life In Zionsville 
Not many cities are named one of the "Best Cities to Live in Indiana," and only one city in every state is awarded "Most Charming Small Towns in Every State." The city of Zionsville, Indiana earned both titles, and it's not hard to see why.
Located only 20 minutes north of Indianapolis, the city has a little something for everyone. For many, the best part of life in Zionsville is visiting the village-style downtown strip. With charming brick streets and quaint, locally owned shops, Zionsville is an ideal place to take a breath, slow down and enjoy the day. 
For a closer look at all of the town happenings, the Zionsville official website offers up-to-date news, events and information about the city. For other ways to spend your day in Zionsville, stop by for a round of golf at the Zionsville Golf Course, admire the scenery at the Zionsville Nature Center or make a reservation at popular restaurants like Salty Cowboy. 
In addition to these one-of-a-kind attractions, the city is filled with parks, art galleries and other places to enjoy. There is usually some kind of seasonal festival or outdoor concert to attend, and these events remind local and tourist families of the most important thing — time spent together.
Serving Seniors And Families In Zionsville
Surrounded by the charming city of Zionsville, all of us at Independence Village of Zionsville East and Independence Village of Zionsville West are proud to serve the Zionsville community.
At Independence Village, we're happy to guide seniors and their families to the senior living solution fit for their unique needs. Whether you're looking forward to your own maintenance-free retirement or you're thinking it may be time to consider senior living for your Mom or Dad, we're here for you.
In fact, between our communities, we offer a full continuum of care right down the street. That means we have a community prepared to support you, whatever you or your loved one's needs may be.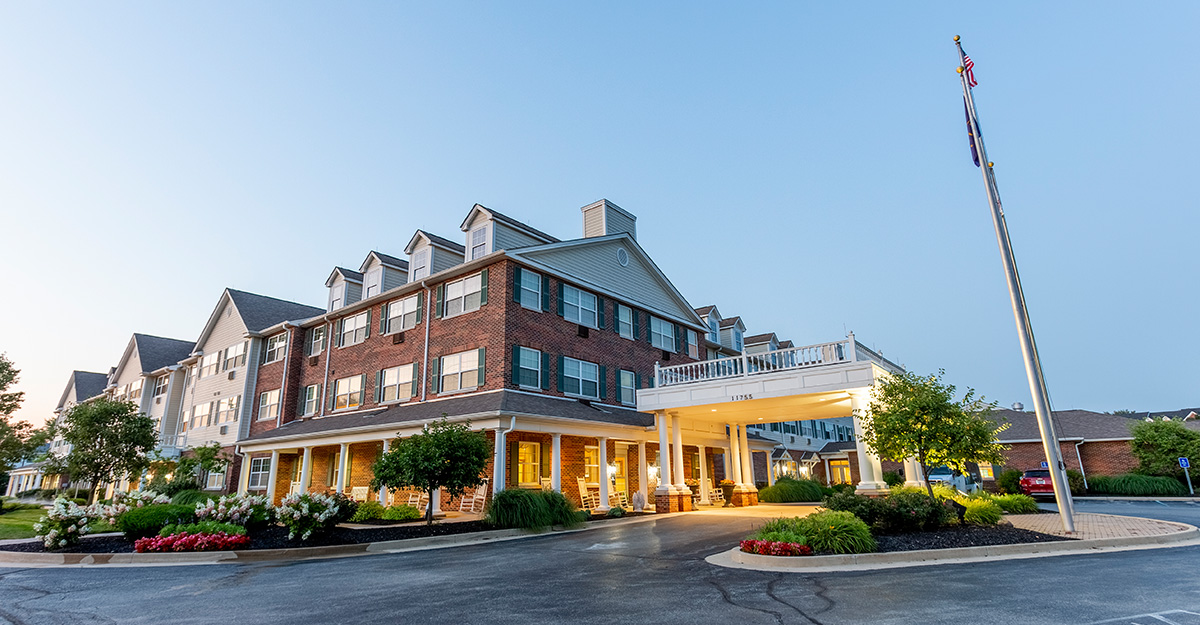 At Independence Village of Zionsville East, we specialize in enhanced living, assisted living and memory care services.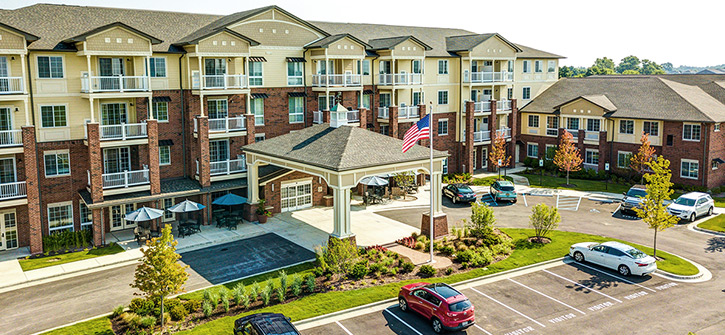 And at Independence Village of Zionsville West, we offer independent living, assisted living and memory care services. 
Care That's Right For You
Every community is different. From amenities and features to levels of care services, it can be difficult to keep it all straight — and even more challenging to determine what level of care is right for you.
At Independence Village, you're not alone. Our community leaders are here to help you through each step of the process so you can find the care service that will best benefit you. 
Here's a closer look at what can you expect from the care services offered at Independence Village of Zionsville East and Independence Village of Zionsville West:
Independent Living
Picture your perfect retirement. Are you chatting in the sunshine on a gazebo with friends? Maybe you're sneaking away for a showing of your favorite film in a private movie theater? Whatever you picture, surely it doesn't involve doing the dishes. 
With independent living at Independence Village, you'll discover a maintenance-free lifestyle and all the amenities and features you need to create your ideal retirement. 

Enhanced Living
Many senior living communities offer a few standard living options. But what if your needs don't totally fit into one category? 
With enhanced living, a service unique to Independence Village communities, you'll experience all the benefits of apartment-style living plus the option to enhance your lifestyle with additional care to fit your unique needs. 
Assisted Living
Peace of mind — that's what you'll find in assisted living. 
Assisted living offers 24-hour support in a licensed community setting and a community of people who care to go along with it. These support services can include assistance with daily activities, mobility support, medication reminders, daily housekeeping and more. 
Memory Care
Our memory care services are designed to assist those experiencing dementia or other memory impairments. 
In fact, our Director of Aging and Dementia Service develops memory care initiatives that are shared across all our communities, so we're always up to date on the latest research and findings. That means all of our neighborhoods are constantly improving and designed to aid residents in enjoying each day.
Enjoy The Best In Senior Living With Independence Village
At every Independence Village community, we are 100% resident focused. What does that mean? 
To us, being 100% resident focused means that we spend each day making sure our residents get the most out of theirs. It means knowing how each resident likes their coffee (no cream, no sugar!) and those who have been lifelong baseball fanatics (so we always have the game on tv!).
It means forming meaningful connections with each resident so we can give them something to look forward to each day. For each resident in each community, we ensure that every moment of care is personalized to what makes them, them. 
Every resident has their own unique story, and by taking the time to learn these stories, we can focus on what really matters — providing thoughtful care and peace of mind to residents and their families. 
For more information about Independence Village of Zionsville East and Independence Village of Zionsville West, get in touch with our Community Specialist today.