Picture this: Historic village homes lining the city streets; 500 acres of accessible, scenic parks; opportunities to explore with premier dining, shopping, museums, and more.
That sounds like the place to be — don't you think?
In a city where community matters most, Oxford, Michigan, holds all this and more. And for seniors looking for unique retirement opportunities, Independence Village of Oxford, within the Waterstone neighborhood, has a one-of-a-kind solution with enhanced living.
Keep reading to find out more!
Getting To Know Oxford
It's true. There's no shortage of ways to spend your time in Oxford, Michigan. For residents and visitors alike, this city holds new opportunities and experiences to uncover every day.
Here's a look inside life at Oxford and some of Oxford's residents' favorite attractions:
Downtown Oxford
Not only is Downtown Oxford listed on the National Register of Historic Places, but the city center also has a nationally accredited Main Street Program.
What does that mean? It means the walkable city streets, friendly local businesses, shopping and dining destinations are all award-worthy places to add to your Oxford itinerary.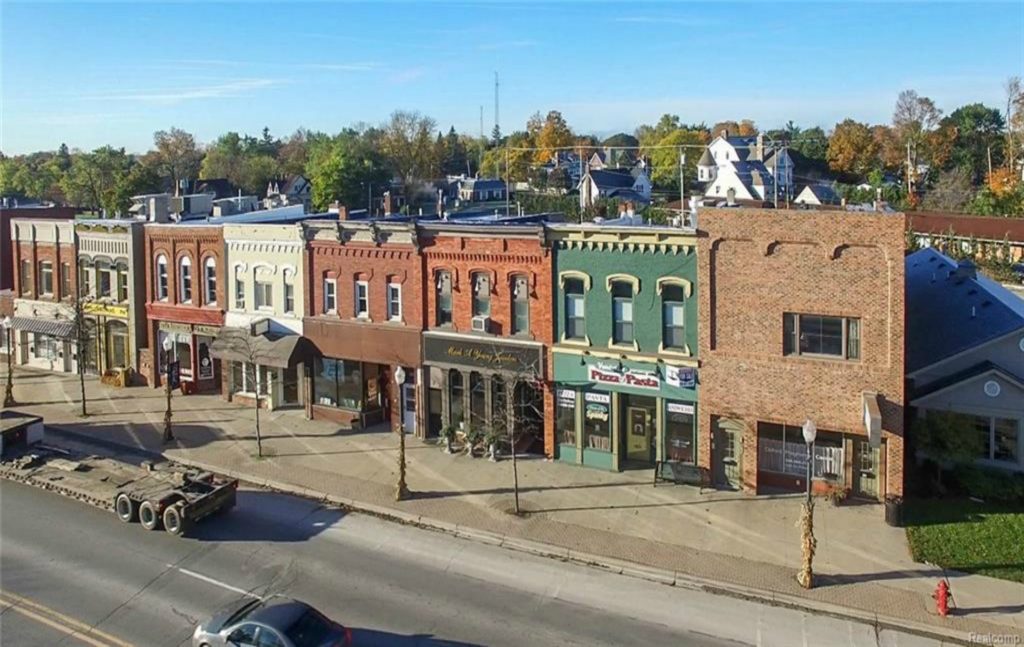 The Oxford Public Library
Grab a book and bring your family! The Oxford Public Library provides access to quality educational, cultural, artistic and recreational enrichment opportunities. Through various programs and services, lifelong learning is encouraged and celebrated.
If you want to bring the learning home to you, the Oxford Public Library also has a wide collection of digital resources to reference.
Northeast Oakland Historical Society and Museum
Organized in 1971, the Northeast Oakland Historical Society has since preserved and brought awareness to the area's historical artifacts. This society is led by volunteers and maintains the Northeast Oakland Historical Museum.
Twice a year, the society hosts social gatherings at the museum to discuss topics of historical interest. It's a great way to get involved (especially if you're a history fanatic!) because all are welcome to attend. 
Oxford Township Parks And Recreation
The Oxford Township Parks and Recreation Department believes that community is created through people, parks and programs. With an activities calendar full of events and plenty of scenic spots to visit, there's no shortage of community to see.
Here are a few of Oxford residents' favorite parks: Oakwood Lake Township Park, Powell Lake Township Park, Seymour Lake Township Park and Stony Lake Township Park.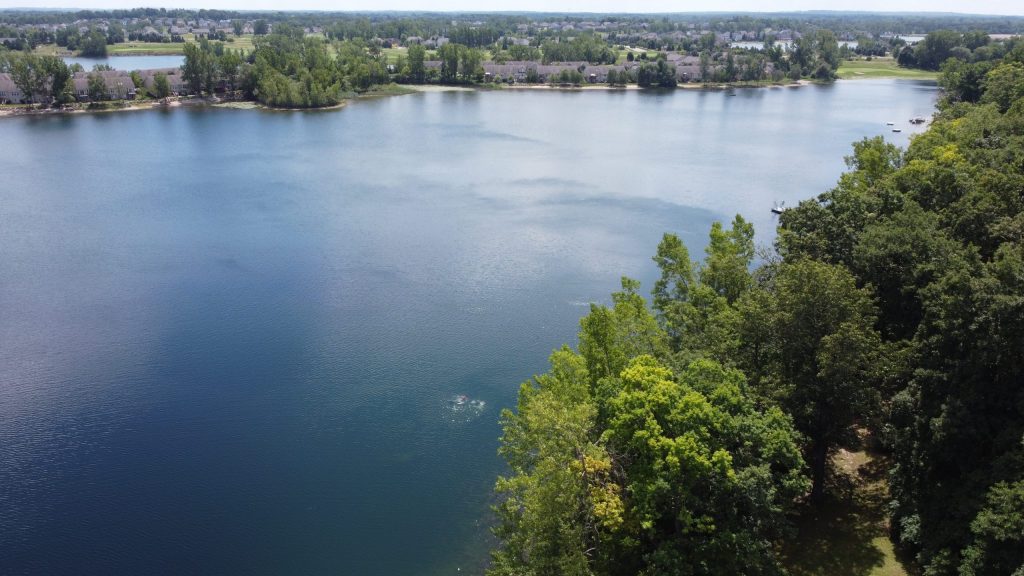 Oxford Senior Center
The city of Oxford recently voted to add a new addition to the community — a senior center. The senior center will be located within Seymour Lake Township Park, and it will be designed to give seniors more ways to get involved.
Official plans to build the senior center are still ongoing, so be sure to stay tuned as construction takes way. Read more about the announcement here.
Oxford Community Television (OCTV)
Want to stay up to date on all the city news? The award-winning Oxford Community Television, OCTV, covers all aspects of life in Oxford. The station works to keep residents of Oxford informed and entertained.
OCTV broadcasts 24/7, so be sure to keep an eye out for their channel on your cable TV. 
At Independence Village of Oxford 
Are you considering downsizing and joining a senior living community? Oxford is a great place to start. Of course, the search for the perfect senior living community for you is just that — unique to you.
There are many factors to consider, including care that fits your individual circumstances. Most senior living communities offer a few distinct levels of care: independent living, assisted living and, in some cases, memory care.
But what if your needs don't totally fit into one category? What if you live in an independent living community and could benefit from additional support services but aren't in need of complete assisted living?
That's where Independence Village can help.
In the lakeside, Oxford neighborhood, Waterstone, Independence Village of Oxford provides independent living, but they also offer a service that is completely unique to Independence Village communities: enhanced living.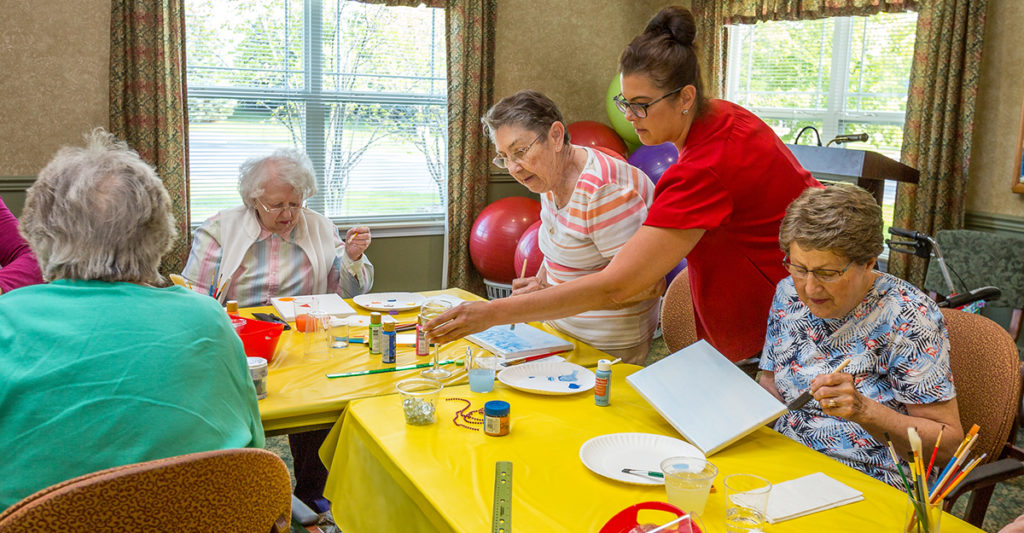 What Is Enhanced Living?
Enhanced living is a bridge between independent living and assisted living. It's designed for those who could benefit from personalized support outside of what is traditionally offered in independent living.
Enhanced living includes all the benefits of independent living plus the peace of mind that comes with affordable, custom service offerings that can be tailored to individual needs. Because, with enhanced living at Independence Village of Oxford, residents choose services unique to their specific needs, and they can expand or reduce those services at any time.
Some of the services offered in enhanced living include:
Mobility assistance
Medication reminders
Wellness checks
Companion care
Incontinence care
Oxygen assistance
Diabetic management
Assistance with activities of daily living (ADLs) including bathing, grooming, dressing, etc.
And more
If you or your loved one could benefit from care services like those, enhanced living may be an ideal fit. Like the decision to join a senior living community, the reason for choosing enhanced living is different for everyone.
Still not sure if enhanced living is right for you? Consider the following questions:
Would You Benefit From Maintenance-Free Living?
You aren't interested in household chores or mundane home upkeep. In enhanced living, you'll receive any care services you may need plus three meals per day, daily housekeeping, laundry services and more.
Are You Looking For Flexible Care? 
Even if you aren't in need of additional care services right now, choosing enhanced living means your care service can adapt even as your care needs change.
Are You Feeling Lonely?
Enhanced living offers more opportunities for socialization. If you're feeling isolated, the community at Independence Village of Oxford is here to support you with new friendly faces, resident-led clubs and more opportunities to get involved.
For more information on enhanced living at Independence Village of Oxford and to determine if the service is right for you, click here to download a comprehensive guide on enhanced living.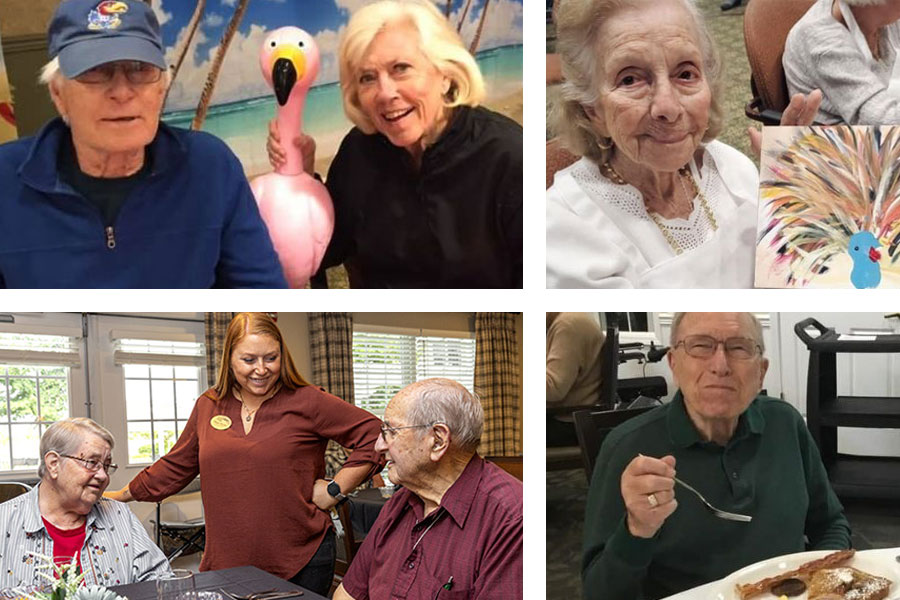 When You're A Part Of Independence Village
Whether you choose independent living or enhanced living services, when you join the community at Independence Village of Oxford, you aren't just moving.
You're becoming a part of a community that is there to support one another. A community where employees take the time to get to know your name and your story. Where, with maintenance-free living, convenient amenities and more, residents have the freedom from everyday chores, the opportunity to explore new hobbies and meet new people.
At Independence Village of Oxford in Waterstone, you'll find that the community is more than just a place to live — it's a family.
Do you want to be a part of Independence Village of Oxford? For more information on the community and to find out if enhanced living is right for you, call 248-236-8300 today.