Every senior living community talks about their culinary, but at StoryPoint and our sister communities, we're confident enough to put our cooking up against anyone—and we mean anyone. Our chefs recently competed in the American Culinary Federation's 11th Annual Winter Classic at Dorsey College. 
And we didn't just compete…five of our chefs won!
Our winning chefs were:
Alex Gandia from StoryPoint Portage — Gold medal
Ben Davis from StoryPoint Troy — Bronze medal
Chris Gribble from StoryPoint Rockford — Bronze medal 
Amy Langoni from Independence Village of Grand Ledge — Bronze medal 
Kevin Penn, Corporate Executive Chef — Gold and Bronze medals
If You Can't Stand The Heat, Get Out Of The Competition.
The culinary cook-off was just like the cooking competitions you've watched on TV. Dozens of chefs in their whites dashed around chopping, tasting and racing against the clock.
And just like a TV show, there was an audience. Dorsey culinary students and other onlookers peeked through windows into the kitchen as our chefs stood shoulder to shoulder with culinary titans from leading restaurants, hotels, country clubs and more.
But this competition had one main difference from those TV shows: the chefs weren't going up against each other—they were competing against a set of standards.
American Culinary Federation judges scored the dishes based on proficiency in culinary techniques, use of ingredients, presentation and flavor.
And ACF judges know their stuff. These men and women are the best of the best. Each one must be a triple-gold medal holder before they're even able to be considered for the position.
What's Cookin'?
The competition had two main categories: A Mystery Basket and Hot Food Contemporary. The mystery basket included items like Cotton Candy IPA, game hen, Dover sole and other fun surprises.
Our chefs turned that basket of variables into pan-roasted game hen with thyme and garlic Chicken Galantine, paired with shaved Brussels sprouts and Dover sole rosette with pickled golden beets in a broth of white wine, butter and fresh herbs.
If that sounds good, just imagine how it hit the other senses—especially smell and taste.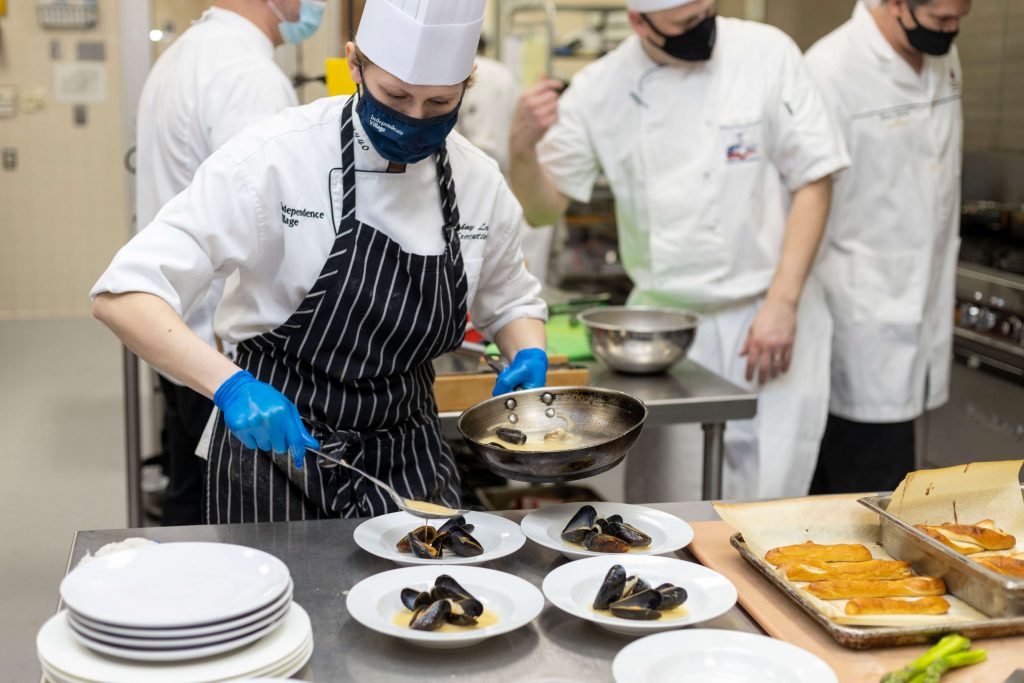 Competing For The Right Reasons.
But all this begs the question—why are chefs from a senior living community rattling the pots and pans with these other chefs?
It's simple: because our residents deserve the best. 
"These competitions are a great way for our chefs to learn new skills, get great feedback from the judges and show how passionate our chefs and our communities are about making great food," said StoryPoint's Corporate Executive Chef, Kevin Penn.
Kevin Penn — Kitchen Captain
Chef Kevin is the perfect example of this mindset. He's a leader who leads by example—and he has a wall full of competition medals to prove it.
When Chef Kevin enters a dish in a competition, he doesn't stop until it wins gold. In past years, his Lobster Two Ways had gotten close to winning the prize in the Hot Food Contemporary category—winning a bronze and two silvers. He kept practicing, fine-tuning and perfecting the recipe until finally bringing home the gold this year.
Since Chef Kevin has been the head of culinary, chefs at StoryPoint and its sister communities have competed in American Culinary Federation competitions, bringing home over 20 medals in the past five years.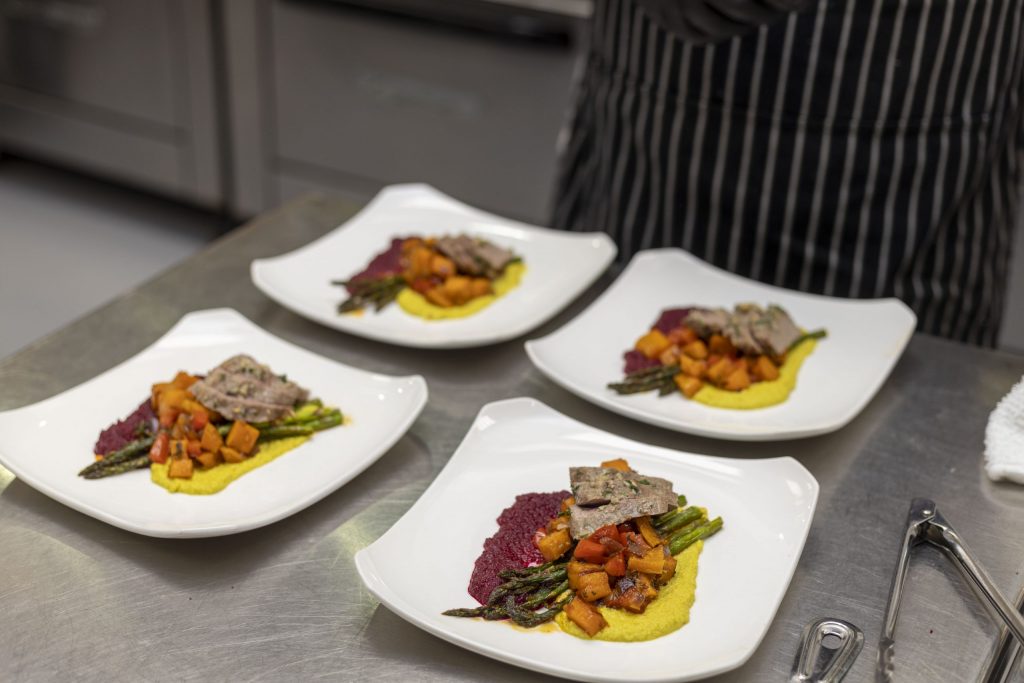 Winning Isn't Our Only "Why."
Our chefs don't do it for the medals, the acclaim or even the thrill of competition. They do it so whenever a resident sits down for a meal, they're getting great food prepared by talented chefs who care about them.
And that is what makes this victory taste so sweet.