We're always looking for opportunities to open new communities and expand our current ones in order to serve more seniors. Take a look at the latest developments for our StoryPoint communities.
StoryPoint Waterville: Enhanced Living is now open and accepting residents. Construction on our Memory Care community is nearing completion and is slated to open within the next month.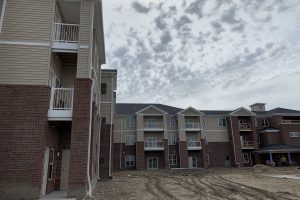 StoryPoint Chesterton: StoryPoint Chesterton is a brand new community offering Independent and Enhanced Living. The building opened its doors mid-April and is now accepting residents.
StoryPoint Fort Wayne: The Enhanced Living community opened in April. Independent Living has been open and serving residents since December 2018.
StoryPoint Fairfield: StoryPoint Fairfield is still under construction. Its Independent and Enhanced Living communities are slated to open October 2019, while Memory Care will open at a later date. Model units are currently available to tour.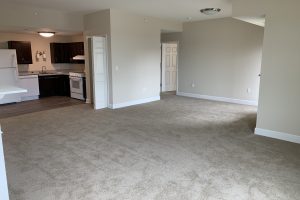 StoryPoint Chesterfield: The Independent Living community will open this June. Enhanced Living will open shortly after.
StoryPoint Middletown: As StoryPoint's first community in Kentucky, StoryPoint Middletown will offer Independent and Enhanced Living and open December 2019.
StoryPoint Union: StoryPoint Union will offer Independent and Enhanced Living and will open early 2020.
StoryPoint Medina: Construction on StoryPoint Medina will begin in June for its Independent and Enhanced Living communities which will open in 2021.
StoryPoint Collierville: StoryPoint Collierville began construction on its Independent and Enhanced Living communities in March and will open in 2020.
Interested in learning more about one of our communities? Call 1-855-40-STORY today to learn more.