The StoryPoint Senior Living family of communities has grown! In late 2020, StoryPoint acquired two communities in Illinois that will provide senior living services in Libertyville and Naperville. These communities have quickly become an extension of the StoryPoint family and are providing seniors with the absolute best care — a standard that has become a staple of all StoryPoint communities.
In addition to our Illinois senior living communities, we are grateful to serve seniors and families across Indiana, Kentucky, Michigan, Ohio and Tennessee. Read more about our Illinois-based communities. 
StoryPoint Libertyville
Libertyville is a northern suburb of Chicago, located about 40 minutes north of the city and just a few minutes west of Lake Michigan. Offering a historic downtown with an abundance of shops, restaurants, yearly festivals and more, Libertyville is a known hub for families and diverse generations. 

StoryPoint Libertyville offers a full spectrum of senior living services, including independent living, enhanced living, assisted living and secured assisted living. In addition to our services, the community has a variety of features, including restaurant-style meals, on-site amenities such as a beauty salon/barbershop, exercise room, library and more.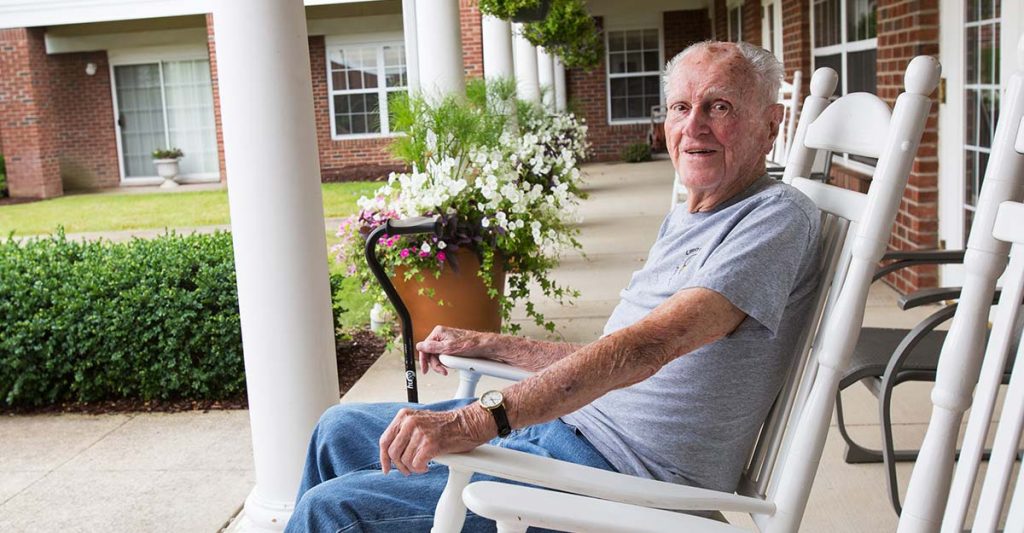 "I recently came across StoryPoint Libertyville while searching for a place for my mom; when I entered, I felt an immediate sense of home," said the family member of one of our residents during her senior living search.
StoryPoint Naperville
Naperville is a western suburb of Chicago, and also is located about 40 minutes from the city. Naperville has been recognized nationally and internationally as a top community to live in for those of all ages, as it strikes a balance between charming small-town life and the modernity and hustle of a big city.

Like its sister community, StoryPoint Libertyville, StoryPoint Naperville also offers a full continuum of senior living services: independent living, enhanced living, assisted living and secured assisted living. Similarly, the community also includes an on-site beauty salon/barbershop, numerous common areas to gather for activities, restaurant-style meals, on-site banking services and more.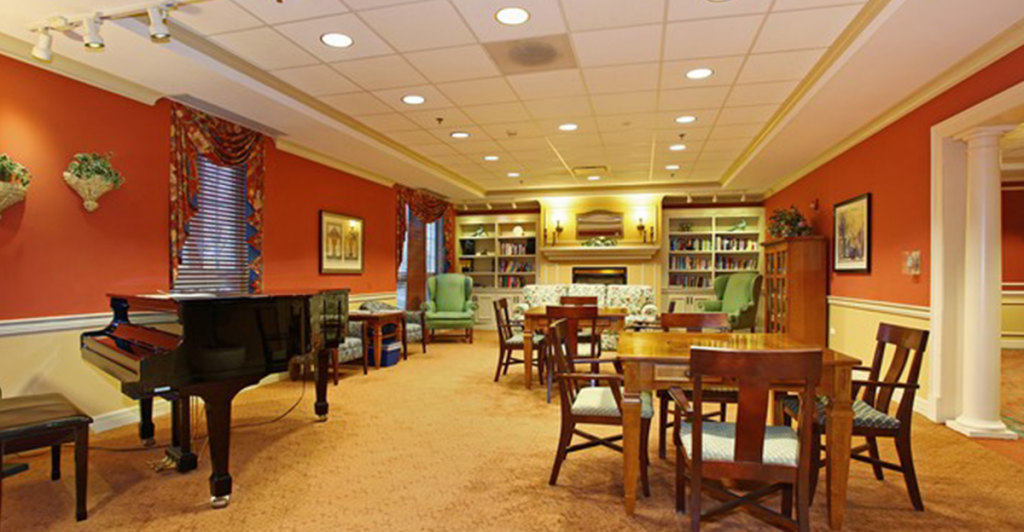 "It seems that my 94-year-old mom is being well taken care of during this pandemic," said the family member of a StoryPoint Naperville resident regarding our COVID-19 protocols. "When she and I speak on the phone, she is cheerful. I'm very thankful for what must be trying times for the staff."
Enjoy The Best In Senior Living In Illinois
For 40 years, StoryPoint has been humbled by the opportunity to serve seniors and families in numerous areas of the country. In all of our communities, we spend our days making sure our residents get the most out of theirs, and we take great pride in making sure every resident knows they belong as a member of our StoryPoint family.
If you've been thinking about senior living for yourself or a loved one, get in touch with one of our Community Specialists today to learn what makes life at StoryPoint so special.
StoryPoint Libertyville: 847-750-4452
StoryPoint Naperville: 630-446-6812